Graduate Certificate in Electrical Engineering Foundations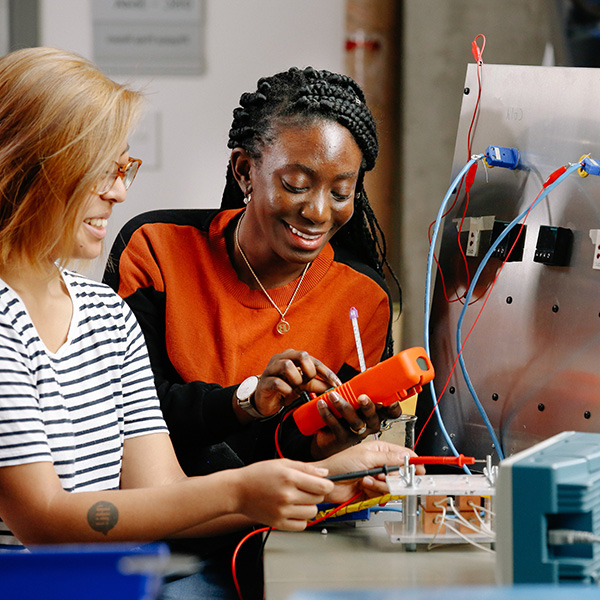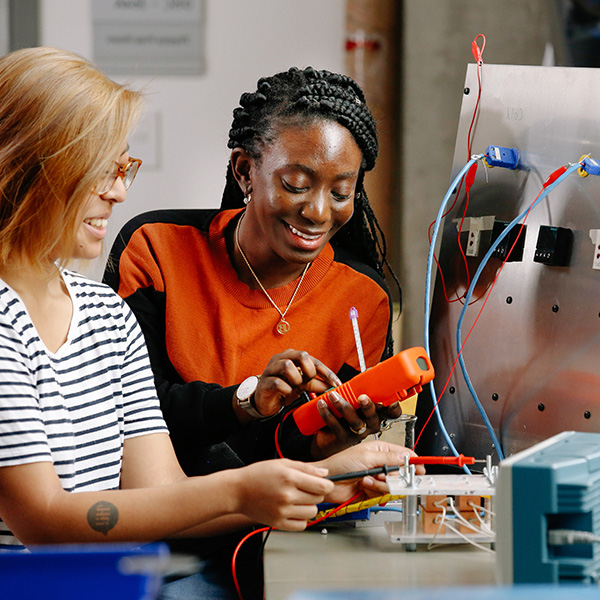 Build fundamental electrical engineering skills in a nine-month, six-course sequence. Get introduced to tools, industry-standard simulation software and techniques used to solve engineering challenges.
Evening, on-campus cohort
Part-time enrollment
Hands-on lab experience
Designed for working professionals
Bridge program to a master's degree
Courses are created from critical points of an electrical engineering bachelor's degree core curriculum at a pace and intensity that is reflective of, and appropriate for, a post-baccalaureate student.
Develop electrical engineering skills
Theory, design, analysis, and application of DC and AC circuits
Digital logic, including Boolean algebra, Karnaugh maps, and binary, octal and hexadecimal number systems
Characteristics and application of electronic devices, including small-signal and large-signal analysis, operational amplifiers and design of digital logic circuits
Power system analytical concepts, representation and classifications of continuous and discrete time signals
Embedded systems from hardware and software perspectives and how they interact to accomplish real-world tasks
Bridge your education into a master's program
Successful completion of the graduate certificate program provides a pathway for admission into the Master of Science in Electrical Engineering.
Information Session
Join us for an overview of the program admission, and career opportunities.
Email Sign Up
Receive program details, get to know UW Bothell and application reminders sent to you.
Find out more about the graduate certificate
Alumnus Paul Marsh, GCEEF '16 and MSEE '18, shares his experience as a graduate student and how he leveraged his undergraduate education in plastics engineering and vehicle design to pivot his career into EE.
Schedule an appointment
Future and current students can book an appointment to meet in person or online with an advisor or career counselor.