Stories of impact
All News
Our students, faculty and staff apply their knowledge and experience to address critical and complex problems in the world.
Minding test anxiety
Combining different practices, a cross-disciplinary team of students developed a mindfulness recording to help reduce stress during exams
Seeking opportunity and mentorship
By the numbers
UW Bothell provides access to an excellent UW education — and the many opportunities and resources students need to succeed.
#1 return on investment
UW Bothell is #1 in the nation for public colleges that provide the best return on investment.
Debt-free graduation
In 2021-22, 66% of undergraduate students and 61% of graduate students graduated debt-free.
Education made possible
40% of first-year and transfer students will be the first in their families to get a 4-year degree.
---
Our academic distinction
UW Bothell is known for its dedicated teachers who bring research into the classroom, its commitment to elevating diverse perspectives across disciplines and its focus on project-based learning with real-world impacts.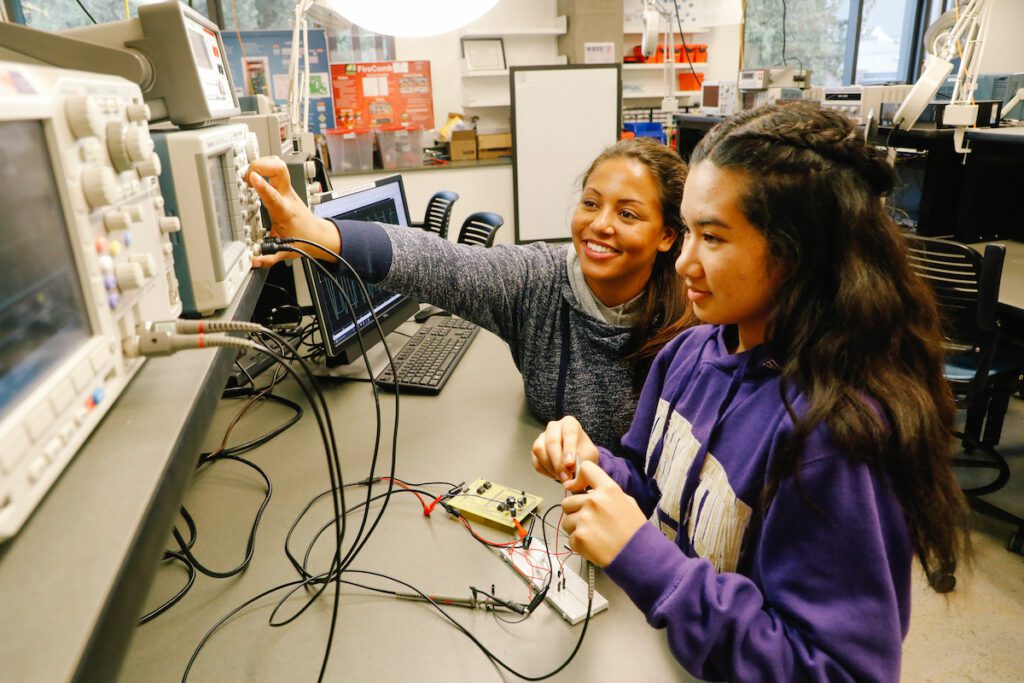 55+ degree choices
From the sciences to business, education to health care, humanities and the arts, our undergraduate and graduate programs can prepare students for any career.
BROWSE OUR DEGREE PROGRAMS
---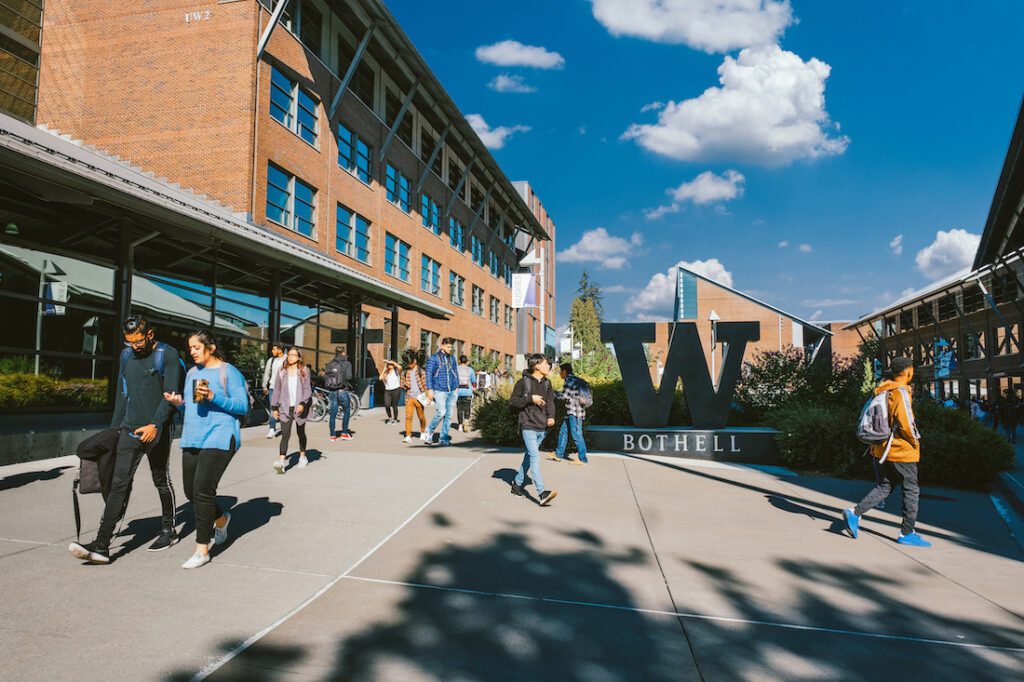 5 schools and more
Our schools include Business, Educational Studies, Interdisciplinary Arts & Sciences, Nursing & Health Studies and STEM. Take your pick — or check out the First Year & Pre-Major program.
EXPLORE OUR SCHOOLS
EXPLORE OUR PRE-MAJOR PROGRAM
Hear from our community
Innovative, collaborative, value-driven thinkers and doers.
I didn't have a teacher of color in high school. I loved science but always thought that STEM fields were reserved for white people. Now I teach chemistry at Juanita High School. I am that teacher of color, breaking down barriers and showing students that they do belong and can succeed in STEM careers.

Alex Margarito-Lopez

Class of 2019, Chemistry
I love being a part of this program (Digital Scholars). It's exactly for people like me who maybe don't know what direction they're going in or how to get to where they want to be.

Parisa Soltanian

Junior, Computer Science & Software Engineering
Young people of today must not forget the future that can still be made. In every sense, we must remember our responsibilities as citizens to create the change we want to see in the world and to fight for the rights of those around us.

Andy Walker-Tran

Senior, Law, Economics & Public Policy
As a first-generation student, I know how overwhelming and confusing college can be, and I also know what an impact having a peer coach who is invested in you can make. It felt really good to be that for someone else — to pass that knowledge, insight and guidance that I remember needing so much.

Jadyn De Jesus

Class of 2023, Health Studies
On joining UW Bothell in September: I was excited by the opportunity to grow the workforce development side and build academic pathways here. I found it very motivating the way the University is helping students — some of whom never envisioned themselves in these high-tech jobs — and is raising awareness and connecting them to these careers.

Guy Hamilton

Director, Center for Biotechnology Innovation & Training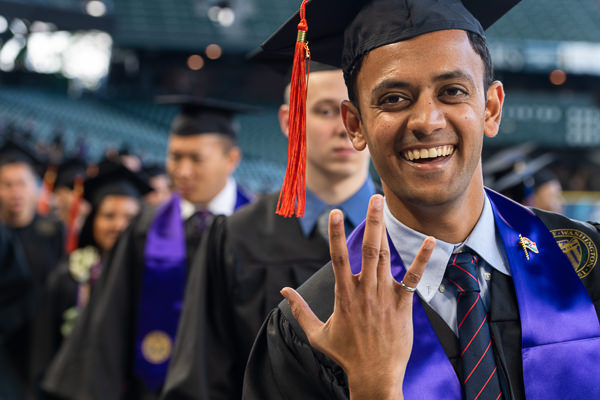 Connect with us
Experience life at UW Bothell in real time by connecting with us on social media.
Social Media Directory
Connect with us
Experience life at UW Bothell in real time by connecting with us on social media.
Social Media Directory