HIPs Faculty Fellowship
High Impact Practices for Pre-Major Students Fellowship – This fellowship is designed to support faculty who wish to develop High Impact Practice (HIP) assignments for lower division students.
Application period is closed. View 2023-2024 Cohort.
Overview
UW Bothell faculty are innovative. Whether we realize it or not, our classes are steeped in High Impact Practices, or HIPs. HIPs are an approach that engages students in "applied, hands-on, integrative, and often collaborative learning experiences" (Kuh et al, 2017). Research has shown that the benefits of HIPs are not evenly distributed among all students, with BIPOC and first-generation students having less access to said practices. This fellowship will focus on the HIPS most common for lower-division students; undergraduate research, community-engaged learning, global learning, and collaborative and writing intensive assignments.
The program spans two years. The first portion (Autumn 2023 -Spring 2024) focuses on assignment development and the second part (Summer 2024-and beyond) on assignment implementation. Collectively, we aim to increase the number of pre-major students experiencing a high impact practice in 100 and 200 level courses, including within the Discovery Core. Our long-term goal is to increase the retention of our students who often fall through the cracks.
HIPS Fellows participate in community of practice meetings to deepen learning and facilitate the sharing of ideas, resources and strategies, and submit written documentation of their assignment. Participants are awarded a $1,200 stipend for course development and implementation. The program is facilitated by a team of faculty and staff from the Office of Student Academic Success, Office of Connected Learning, and the First Year & Pre-Major Program.
Expectations
Fellows are expected to:
Actively participate in nine workshops (some in person, some via zoom).
Set up at least one 1-1 consultation with one of the co-facilitators.
Complete several asynchronous assignments during Autumn, Winter, and Spring quarters to deepen their understanding ofHigh Impact Practices pedagogy.
Design a new or modify an existing assignment to use a high impact practice.
Begin applying the assignment in their own course.
Crosspollinate ideas with others.
Plan and implement assessment of the assignment/curricular design.
Faculty may apply if they have a specific pre-major course in which to embed their HIP assignment and/or are developing a new pre-major course for which they have received approval to teach.
Proposed Curriculum for 2023-24
Curriculum is flexible and will be influenced by the Fellows who apply.
Autumn:
Workshop #1: Intro, Overview, and Qualities of High Impact Practices
Workshop #2: Teaching pre-major students: Best HIPS for first year students
Workshop #3: Collaborative assignments and projects
*Discovery Core course application workshops (Optional)
Winter:
Workshop #4: Writing and inquiry intensive courses
Workshop #5: Community-Engaged Learning and Research
Workshop #6: Global Engagement
Reflection session
Spring:
Workshop #7: Undergraduate Research and Creative Practice
Workshop #8: Internships and field experiences
1-1 check-in meeting with faculty and facilitators
Workshop #9: Syllabus presentation/workshop
How to Apply
Application deadline was Friday, May 5, 2023. View 2023-2024 Cohort.
Eligibility: Faculty of all ranks and from all schools.
Preferred Criteria:
Teaching a 100 or 200 level course in 2024 school year and beyond
Courses can be from a school or Discovery Core.
Note: New Discovery Core faculty who intend to propose a HIP should check with a Director of Discovery Core.
Experience teaching 100 level or 200 level courses or with experience with one or more high impact practices
Complete the application form online. It includes the following components:
About the applicant: Name(s), faculty appointment/title, department/school, e-mail.
About the proposed course: Course title, course number, and quarter when the course will be implemented.
Short responses addressing: [200-word max]

What are your goals for developing a High Impact Practice assignment(s) in your course?
What challenges do you anticipate in course development and implementation?
What prior experience do you have teaching pre-major students?

Endorsement from Dean or Division Chair showing support for the HIP course as a long-term curricular offering.
You must be logged in with your netID to access the form. Applicants will be notified of their selection by the end of Spring Quarter.
Stipend
A $1,200 stipend will be paid out as a salary supplement in two installments: the first $600 upon completion of the course development stage, which includes active participation in the community of practice and course assignment development; the second $600 during the quarter that the HIP course is first taught after the Fellowship.
Co-facilitators
Dr. Julie Shayne, Deborah Hathaway, and Kara Adams will co-facilitate the Fellowship, inviting faculty, staff, and students as guests to co-lead each session. We will provide support outside of the Fellowship for courses developed through the Fellowship.

Dr. Shayne is a Teaching Professor in the School of Interdisciplinary Arts &Sciences and First Year & Pre-major Program. She was the inaugural winner of the Chancellor's Distinguished Undergraduate Research and Creative Practice Mentor Award (2016) and the 2019 UW Bothell winner of Distinguished Teaching Award.
Deborah Hathaway is the Director of Learning and Teaching in the Office of Student Academic Success and previously served as a Lecturer in the School of Interdisciplinary Arts & Sciences and the First Year & Pre-Major Program. She was the inaugural winner of the Outstanding Community-Engaged Scholar Award (2020).
Kara Adams is the Director of Connected Learning. She has co-facilitated and co-led two comparable Fellowships, the Community-Based Learning and Research Fellowship between 2013-2018, and the Diversity, Equity, Community Engaged Fellowship between 2019-2022. She has also attended the national Assessment Institutetwo times participating in the HIPS assessment track.
For more information, contact Dr. Julie Shayne at
jshayne@uw.edu, Deborah Hathaway at djacoby@uw.edu, or Kara Adams at caseykl@uw.edu.
---
Recent HIPs Fellowship News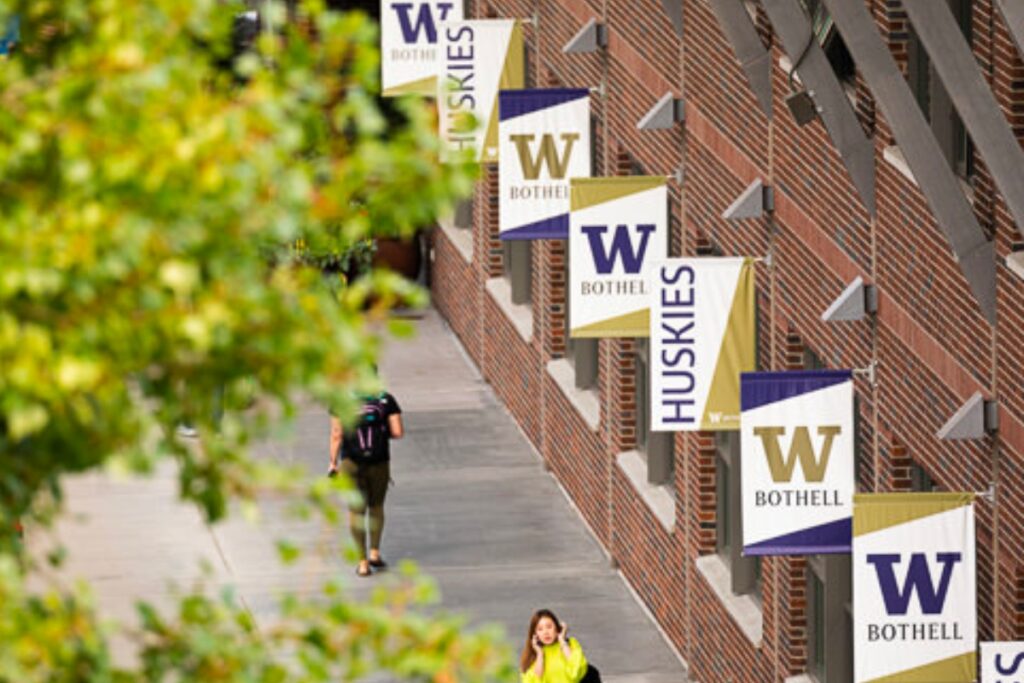 High Impact Practices for Pre-Major Students Fellowship Announced
Congratulations to the 20 faculty participants in the 2023-24 HIP Faculty Fellowship!
View the 2023-2024 Fellowship