Get Involved
Whether you are a student, staff or faculty member, there are endless possibilities for ways for you to get involved in sustainability on campus. Our goal is to inspire you to make sustainable shifts in your practices to create positive change in the world. Individual action makes a difference for the collective whole. There are many ways to participate in sustainable action on campus including:
Sustainability for all
Sustainability is not inherently an environmental subject, and we like to help you connect sustainability to your life and interests. Sustainability connects to a wide array of interdisciplinary subjects, from economics to teaching to wellness, there is something for everyone to engage with.
If you are interested in research, internships, project opportunities, or if you would like to learn more about our work, contact the Sustainability Office at uwbsust@uw.edu.
Potential Involvement Benefits:
Boost your resume
Connect with the local community
Earn credit through internships and CELR
Initiate/join sustainability projects
Work with experts
Build up citable volunteer work
---
Volunteering
We have many opportunities to volunteer on campus. Please email us at uwbsust@uw.edu to learn more.
Campus Farm
The campus farm is always looking for volunteers passionate about farming on campus and local food.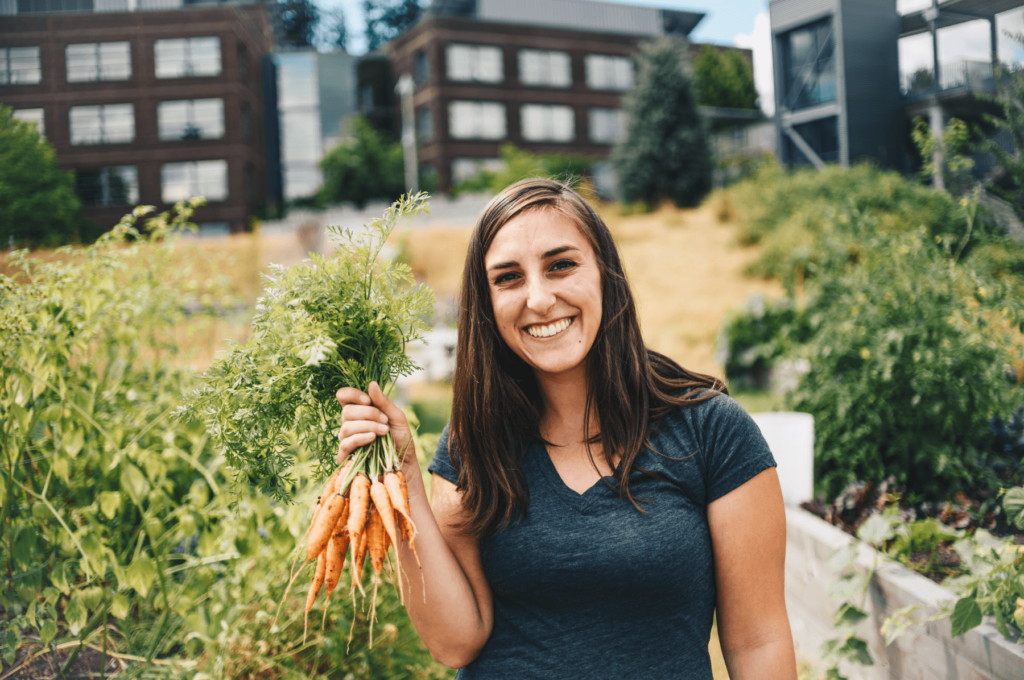 By participating on the farm, you can get invaluable experience in helping to manage and develop a sustainable edible food space, and play a huge role in figuring out the full cycle of food growth from farm to table! You can also get involved with the farm by attending our Spring Quarter Farm Lunch and Learn series or hosting your own event in the space.
To learn more, visit the campus farm webpage.
North Creek Wetland
Interested in getting hands-on experience in wetland restoration? Want a break from sitting indoors? Volunteer for a shift in the wetland!
Volunteer sessions will involve hands on weeding and pruning of invasive species and other general wetland maintenance. This work is incredibly valuable for the health of our wetland ecosystem and allows the wetland staff to continue avoiding the use of pesticides in its management.
The wetland is an incredible piece of our campus history. To learn more, visit the wetland webpage or join us on one of our wetland tours. The wetland is closed to the public for safety, but we invite you to walk along the North Creek Trail and the wetland boardwalk. If you would like to request access to the wetland for research or any other reason, please fill out our Wetland Access Request Form.