Energy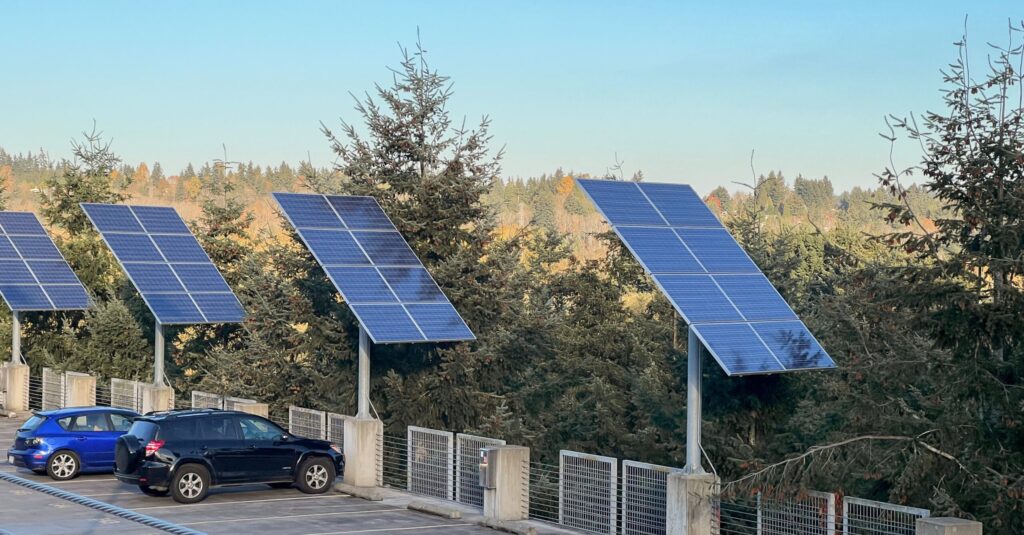 Energy production and consumption are among the resources with the highest impact on the earth and contribute significantly to greenhouse gas emissions. We consume energy on campus to run our buildings' heating, cooling and electrical systems. Virtually all functions of our academic system use energy – such as laboratory equipment, IT equipment, lights in our buildings, and charging our devices. Here are some ways we are working to reduce the amount of energy we consume, while still delivering the vital services the campus needs to deliver high quality education:
---
Building Operations & Controls
All new buildings are required to be built to the standard of LEED Silver or higher, as required by the Washington State Legislature for all state-funded universities.
UW Bothell's Discovery Hall is LEED Gold certified and achieved a 32% energy reduction compared to a similar building that is not built to LEED standards. Mobius Hall, Innovation Hall, and the Residential Village are also LEED certified.
All building HVAC systems are efficiently controlled by Johnson Controls Metasys building automation system, which allows us to reduce our peak energy demand by 35 kW.
A variable output building heating and cooling system is used to regulate building temperatures. This allows fine-tuned control of energy use in maintaining interior climates, so that rooms are never cooled or heated to excess.
Total energy consumption is monitored by building and displayed on dashboard monitors in several buildings throughout campus. This creates transparency in our energy use (all data is visible to everyone) and also allows us to track our energy use trends over time. You can view the dashboards in UW1, Discovery Hall, the Library, and CC3.
Our campus has maintained a low Energy Use Index (EUI) for many years and we continue to lower our energy consumption per square foot as required by the Washington Clean Buildings Performance Standards.
Facilities Services upholds rigorous preventative maintenance standards to ensure our buildings are always running as efficiently as possible. This includes continuous commissioning of the all buildings on campus, regularly verifying that building systems are running optimally.
---
Renewable Energy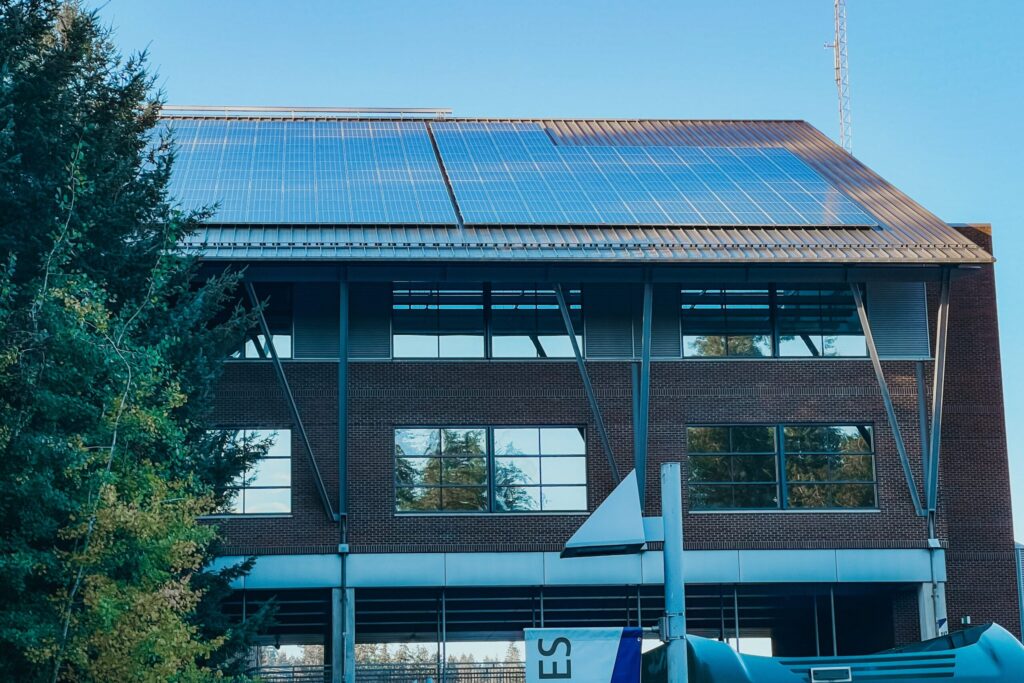 Whenever financially feasible, UW Bothell has been incorporating renewable energy into the campus.
Our most recent solar energy project was a 102 kW roof-mounted solar PV system on one of the library buildings. Installed in late 2015, the solar array generated over 30,000 kWh of electricity in the first nine months of 2016.
Each of the three parking garages on campus has a 10 kW PV system that were installed in 2011. The parking garage PV systems provide around 30,000 kWh combined annually.
UW Bothell is proud to be a client of the Puget Sound Energy Green Direct program. This allows our campus to purchase 100% of our electricity from PSE's Lund Hill Solar project and the Skookumchuck Wind Project.
---
Lighting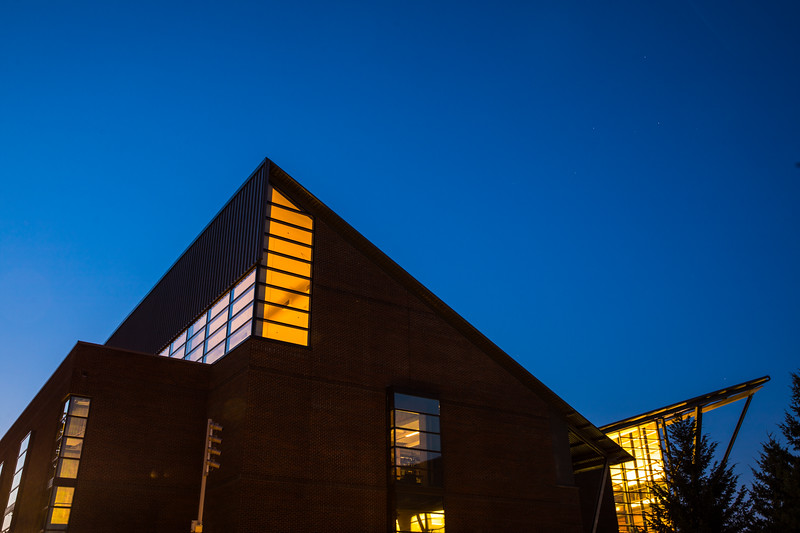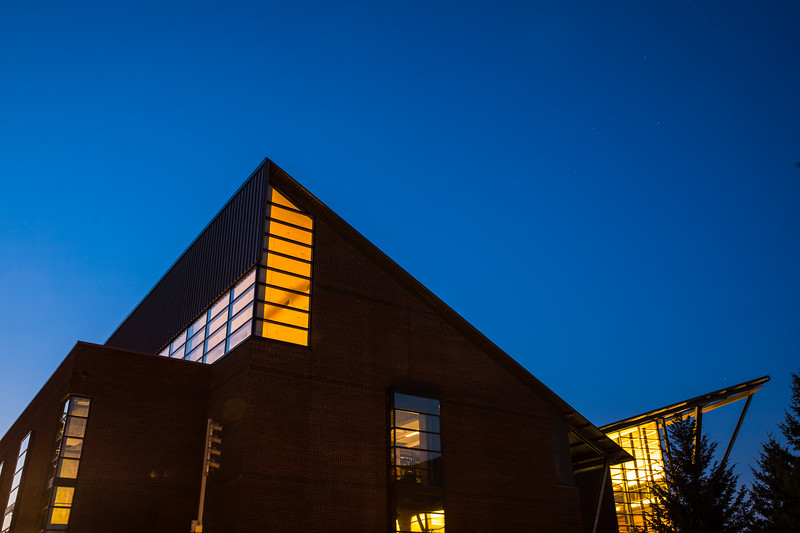 In offices and rooms without exterior windows, the campus has installed LED Human Centric Lighting systems capable of tuning and dimming its color temperature (Kelvin) to best suit the needs of the user and create the optimal setting for the task at hand. Human Centric Lighting is superior in both energy and human health performance.
Lighting retrofit in our garages to from metal halide bulbs to florescent bulbs for a savings of 540,000 kWh per year.
Campus exterior lighting switched from metal halide to induction lighting, which decreased their energy consumption by half.
Replacing and retrofitting existing CFL lighting with LED lighting in hallways and common areas to reduce our recycled mercury and decrease our energy consumption from lighting as old lighting needs to be replaced.
Occupancy sensors in parking garages, bathrooms and other areas where possible.