Sustainability Research
CCUWBee Native Bee Research Initiative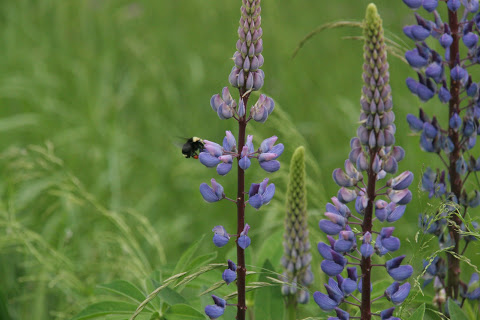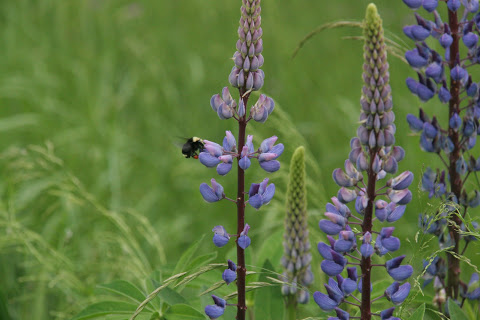 The CCUWBee Native Bee Research Initiative was created to focus on supporting and observing pollinator populations across campus. We survey pollinators weekly from early spring to late fall, gathering diversity and abundance data for the bees on campus. Photos of native bees on campus are compiled to create a library archive which will host our photos and findings for others to use in their own research.
All UW Bothell and Cascadia students, faculty and staff are invited to participate in the monitoring efforts. We welcome volunteers, as well as independent study students (upon approval). The goal of this project is to better understand how the shared Cascadia/UW Bothell campus can support our native pollinator species. Students interested in conducting research must have already taken or be currently enrolled in BIS 360 Pollinator Diversity and Conservation.
Interested in the data or beeing involved? Contact us at uwbsust@uw.edu with more information on how you can participate in native bee research.
---
Stormwater Sampling
This project is offered by the Cascadia College BASSP program, but is open to UW Bothell students as well. Funded by King County Wastewater Treatment Division within the WaterWorks Grant program in 2020 and 2015, this multi-year project engages students in water quality monitoring on campus to identify sources of stormwater pollution.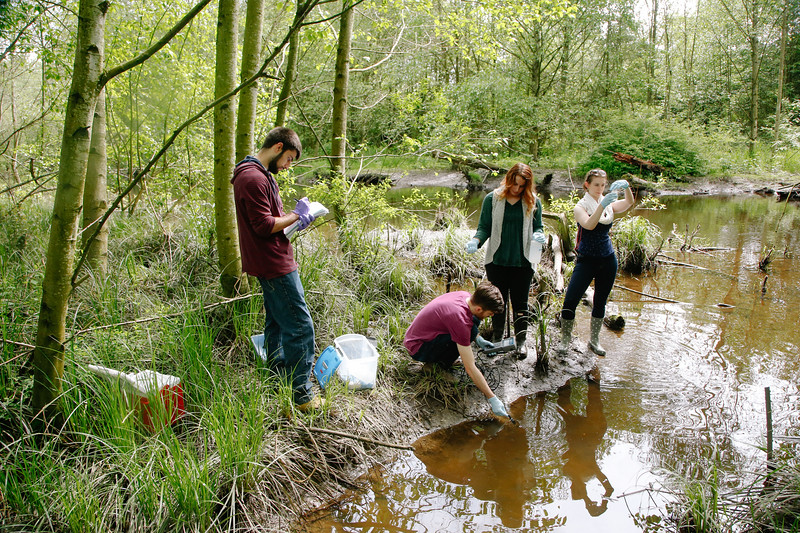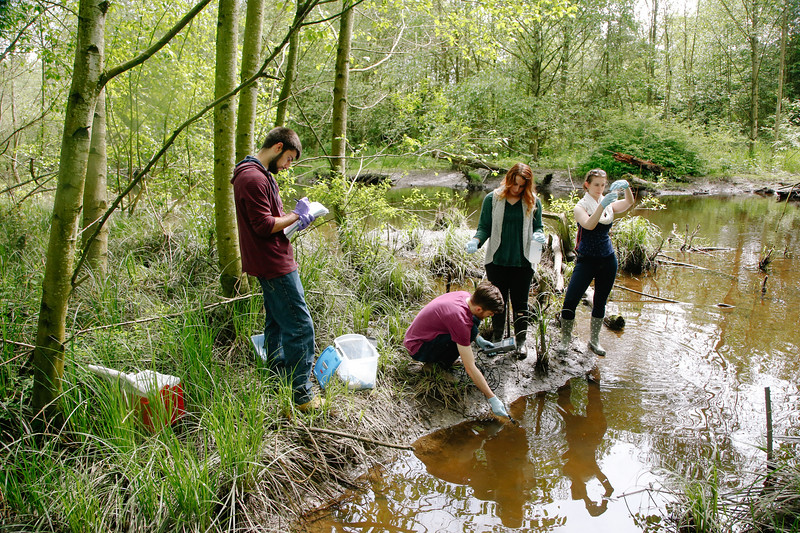 In the past, students have also designed and implemented stormwater 'Green Stormwater Infrastructure' installations and Rain Gardens to reduce the amount of pollutants, such as fecal coliforms, entering the watershed from stormwater runoff.
Join us to learn about the sampling and data management of water sampling! This project is led by Stephan Classen, Assistant Director of Sustainable Practices at Cascadia College. Contact him at sclassen@cascadia.edu for more information.
You can also do stormwater research with Dr. Rob Turner's BES 303 Environmental Monitoring Practicum class!
---
Find more research opportunities in the Connected Huskies Database.
Some classes also include a research component. View our list of sustainability courses on the Academics page.