Robert Turner (he/him)
Teaching Professor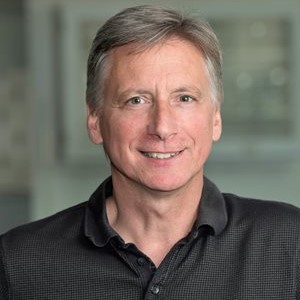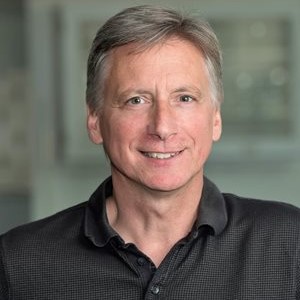 B.S. Geology, Allegheny College
M.S. Geology, Western Washington University
Ph.D. Marine Science, University of North Carolina at Chapel Hill
Office: UW2-210
Phone: 425-352-3616
Email: rturner1@uw.edu
Website: http://faculty.washington.edu/rturner1
Mailing Box: 358511, 11136 NE 180th Street, Bothell, WA 98011-1713
Teaching
I wholeheartedly support the mission of IAS. Given my training as an earth and environmental scientist and the content focus of my courses, I am particularly invested in preparing "students for careers and lives in complex and changing environments" and helping them engage "creatively and ethically with the concerns of the region and the world." Broadly stated, these italicized concerns from the IAS Mission Statement inform why and what I teach, the curricula I have been developing, and the research I have been conducting with students and community partners. Figuring out the best ways to fulfill this mission is a career-long pursuit, one that has driven me to become ever more interdisciplinary and devoted to the development of student-centered pedagogy.

I incorporate the interdisciplinary approach in teaching a variety of earth science and sustainability courses. Students in all of my courses find themselves engaged in critical evaluations of environmental and socioeconomic trends, limits, challenges, and prospects, along with assessments of the root causes for our sustainability threats and barriers.

One of my goals is to engage students in the content and objectives of my courses with more interactive and experiential teaching methods. What students do tends to stick with them more than what they hear in a lecture. Consequently, my courses feature class discussions, debates, student presentations, group work, and many homework assignments requiring an active effort to master the course objectives. As a geologist, oceanographer, and environmental scientist, I am also an advocate of independent field and laboratory work. Students learn and retain more by both figuring things out for themselves and getting out into the environments being discussed. Discovery-based, hands-on learning is the best!

I am also committed to fostering an inclusive and supportive learning environment in my courses. Everyone has value in my classroom. Everyone is afforded respect.
Recent Courses
BES 303 Environmental Monitoring Practicum
BIS 246 Introduction to Sustainability
BIS 359 Principles and Controversies of Sustainability
BIS 392 Water and Sustainability
BEARTH 300 Environmental Systems Thinking
BEARTH 318 Hydrogeology
BEARTH 321 Geomorphology
BEARTH 341 Natural Hazards and Human Disasters
Research/Scholarship
My research and scholarship falls into two distinct (but sometimes overlapping) categories: Water Quality Research and Environmental Science and Sustainability Teaching Scholarship.

I maintain a program of supported water quality research primarily for the sake of my students. The series of research projects that I've fostered over the years have greatly enhanced my Environmental Monitoring Practicum course and provided funding, sites, and interested community partners for my students engaged in independent research. Community partners my students and I have worked with have included 21 Acres, the WA State Department of Natural Resources, the Island County Marine Resources Committee, the King County Water and Land Resources Division, the King County Wastewater Treatment Division, the NOAA Northwest Fisheries Science Center, the City of Bothell, and the Lake Forest Park Stewardship Foundation.

Although my students and I have been doing field research in a variety of locations over the years, we were also periodically collecting water quality data on campus. Our initial focus was on the influence that our bioswales have on the quality of stormwater runoff that passed through them. Our focus made a big shift in 2012 as we turned our attention to the growing crow roost in our wetland. We immediately found dramatically high pathogen concentrations on campus, in the wetland, and in North Creek that passes through our wetland. The severity of the contamination and the potential to make significant findings has really stepped up the level of our research. This line of research has led to a lot of innovative experimentation by my students and I, a productive collaboration with microbiologist Dr. Keya Sen in the school of STEM, a series of research posters, abstracts, and posters presented at national meetings, and multiple peer reviewed journal articles. Our focus in recent years has been on the use of mushroom mycelium to reduce or eliminate fecal coliform contamination in our runoff. Most of the experimentation in the lab and our wetland has been student driven.

As active as I have been in water quality research here at UWB, I have done even more in terms of the scholarship of teaching and learning. This has mostly taken the form of leading sessions on teaching around and for sustainability at national and regional conferences. I have also curated a website titled Bibliography of Literature Relevant to Our Future Sustainability. One primary goal of my efforts is to foster deeper conversations among academics and administrators in higher education about the roots of our unsustainability, the barriers that impede progress toward sustainability, and the potential for a future blighted by the rise of autocracy, the loss of biodiversity and ecosystem services, and a scary combination of climate, food, and water insecurity. An ultimate goal is for these conversations to snowball and influence the missions of colleges and universities. This rests on the acknowledgment that the human prospect, and the prospects of the other species that share this planet with us, now depends a great deal on the ability of educational institutions to respond with intensity and ingenuity to a culture geared toward unsustainability.
Selected Publications
Romulo, C, Biting, K, Turner, R and Wertz, S, 2021. Fostering Sustainable Institutions: Engaging Our Universities in the Movement for Change. Round Table Discussion, Earth Educators Rendezvous 2021.
Biting, K, Romulo, C, Turner, R and Wertz, S, 2021. Fostering Institutional Sustainability Out of the Pandemic: The Role of Teaching Centers and Faculty Developers. Webinar for the Earth-Centered Special Interest Group, The Professional and Organizational Development (POD) Network in Higher Education.
Wertz, S, Biting, K, Romulo, C and Turner, R (2021). Fostering Sustainability Out of a Pandemic: Pathways for Higher Education to Create a More Resilient Institution and Society. Annual Meeting of the American Association of Colleges and Universities. Web site of associated resources:
Sen, K, Shepherd, V, Berglund, T, Quintana, A, Puim, S, Tadmori, R, Turner, R, Khalil, L and Soares, M (2020). American Crows as Carriers of Extra Intestinal Pathogenic E. coli and Avian Pathogenic-Like E. coli and Their Potential Impact on a Constructed Wetland. Microorganisms, 8(10).
Sen, K, Maloney, K, Berglund, T, Mayer, R and Turner, R, 2019. Use of the Fungus Stropharia rugosoannulata in Mycoremediation of Wetland Water Contaminated by Crow Feces. Poster for the American Society for Microbiology Annual Meeting, San Francisco.
Sen, K, Berglund, T, Soares, MA, Taheri, B, Ma, Y, Khalil, LN, Lu, J, Turner, R, 2019. Antibiotic Resistance of E. coli Isolated from a Constructed Wetland Dominated by a Crow Roost, with Emphasis on ESBL and AmpC Containing E. coli.. Frontiers in Microbiology, 10:1034.
Turner, R, Atkinson, J and Groom, M, 2019. From Progressive Paradise to Dystopian Persistence: How Are We Discussing the Goalposts of Sustainability with Our Students and Peers? Session at the 2019 Washington and Oregon Higher Education Sustainability Conference, University of Washington, Seattle.
Turner, RJ, 2018. Beachrock, in Finkl, C and Makowski, C, eds., Encyclopedia of Coastal Science, 2nd ed. Springer Nature, Switzerland.
Turner, R, 2017. The Flint Water Crisis and Lessons for Puget Sound. 6th Annual North Puget Sound Conference on Race, Communities of Color Coalition. Everett Community College, Everett, WA
Turner, R, Lambacher, J and MacGregor, J, 2017. How do We Address the Political Ecology of Education for Sustainability? Session at the 2017 Washington Higher Education Sustainability Conference, Gonzaga University, Spokane.
Roberts, MR, No, DB, Marzluff, JM, Delap, JH and Turner, R, 2016. Vancomycin Resistant Enterococcus spp. from Crows and their Environment in Metropolitan Washington State, USA: Is There a Correlation between VRE positive Crows and the Environment? Veterinary Microbiology, 194: 48-54.