Fitness
Group Fitness
Group fitness offers free cutting-edge services for enrolled students at the University of Washington Bothell and Cascadia College. With many different class types offered throughout the week every quarter, there is something for everyone! Please read the disclaimer statement prior to your workout.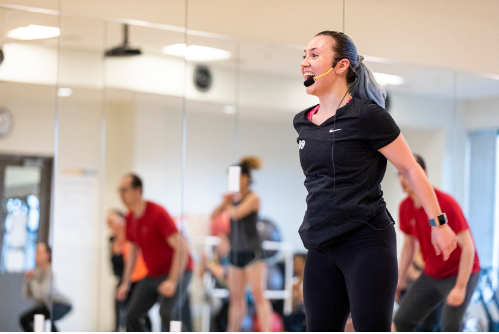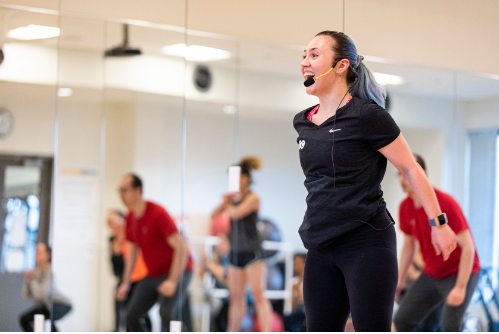 Join us in-person!
Come join us for an ARC Group Fitness class! Register online through myARC or in-person at the Fitness Center. After signing-in to the Fitness Center, follow the signs on the wall for the ARC Studio.
We recommend joining 10 minutes prior to class so that you can sign-in to the class, get the equipment needed, and talk to the instructor if you have any concerns. Those that come to class 5-10 minutes after the class starts will not be able to participate.
If there is a schedule change or cancellation, it will be communicated via Instagram.
Contact arcfitness@uw.edu with any questions.
What to keep in mind while working out with us:
Listen to your body! No matter what class you're taking, listen to what your body needs.
---
ARC Fitness Disclaimer
Your health and well-being are important to us at the Activities & Recreation Center within the UWB & CC community. The purpose of this disclaimer and notice is to make you conscious of the potential risks connected with activity in any exercise, physical fitness, or training program, to help you make an informed decision as to whether or not you should participate in these types of activities. The ARC recommends that you obtain a comprehensive physical examination and consult with a licensed physician before beginning this or any exercise program. When participating in this exercise program, there is the possibility of physical injury. If you engage in this program, you agree that you do so at your own risk, are voluntarily participating in these activities, assume all risk of injury to yourself, and agree to release the instructor, the Activities & Recreation Center, University of Washington Bothell, and Cascadia College from any and all claims or causes of action, known or unknown, arising from participation.