Overlook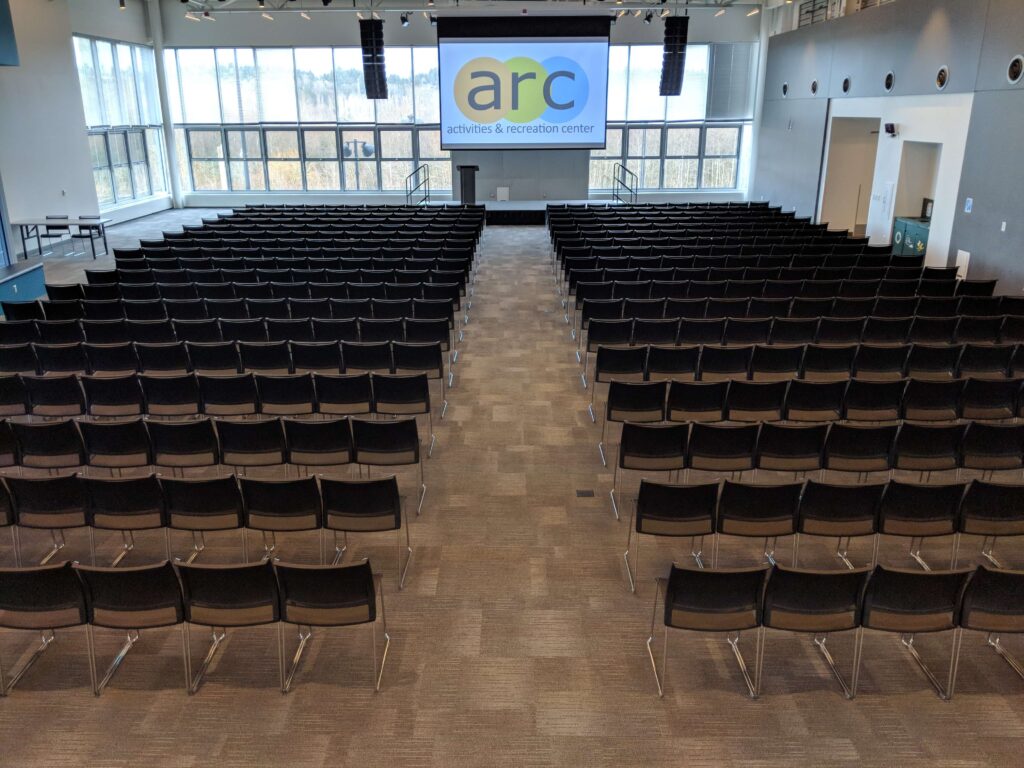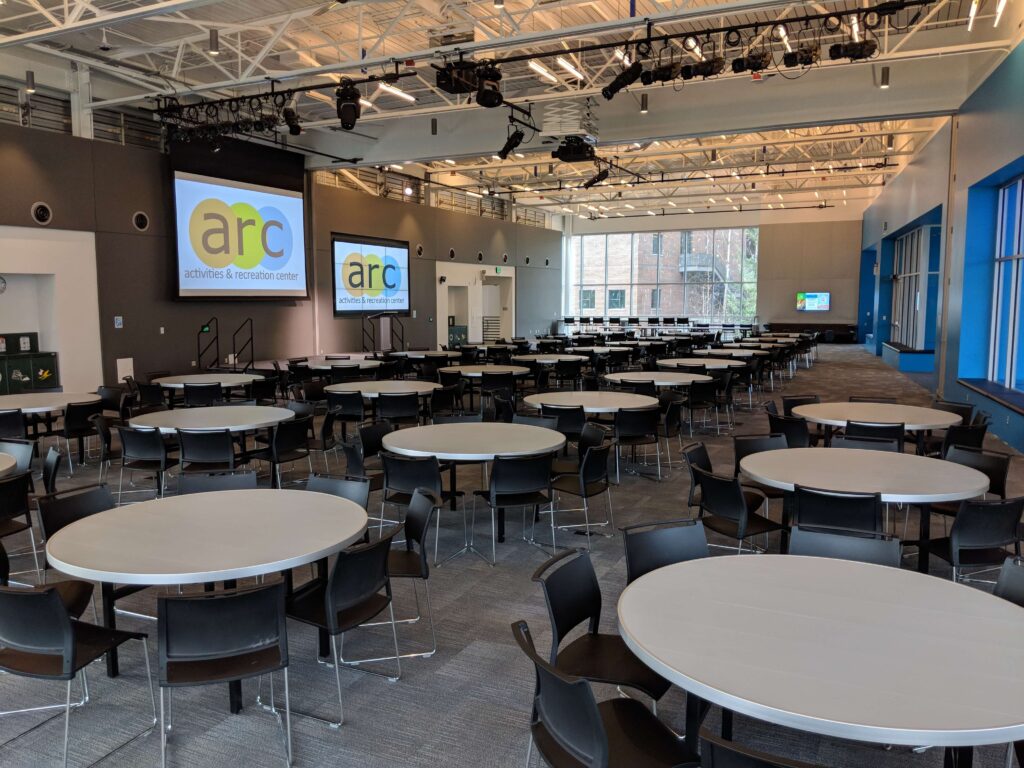 ARC Overlook
The ARC Overlook, located on the second floor, is a multifunctional event space, able to accommodate up to:
900 max occupancy (without furniture)
425 chairs in stadium-style seating
30 banquet tables (60″ rounds, up to 8 chairs at each)
60 rectangular tables (30″ x 6′)
And features:
A movable partition wall that can divide event venue in half
A wide-range of soft-seating options
2 student alcoves, with built-in benching as well as soft-seating, open to the event space
Built in sound, projectors on the south and east walls, and video screen
---
Available Overlook Room Sets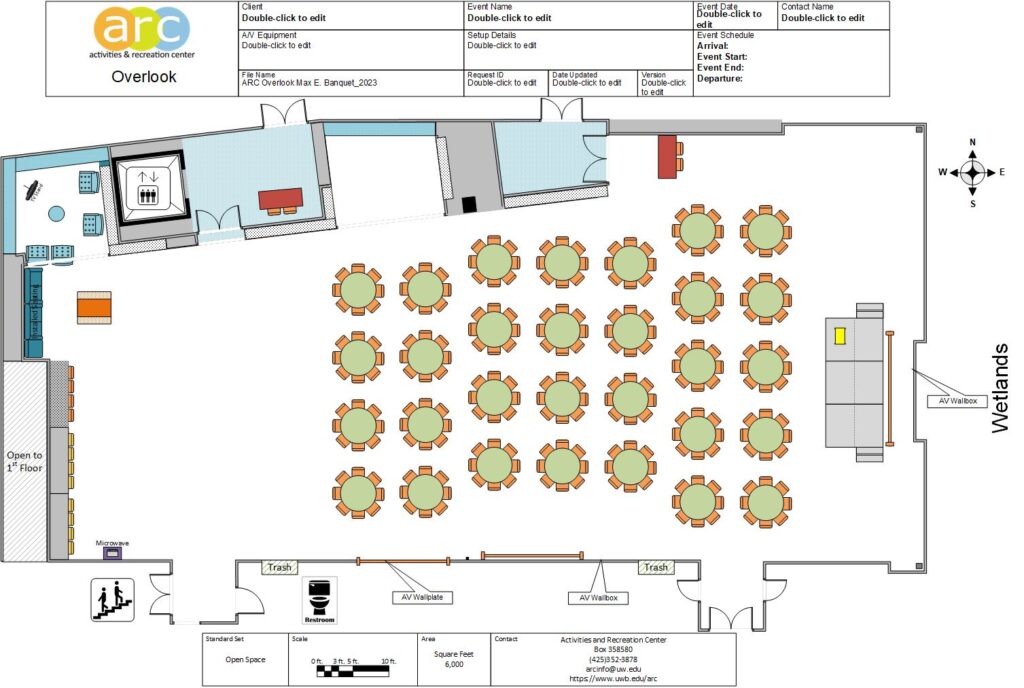 Banquet set in Overlook (max 240 seats)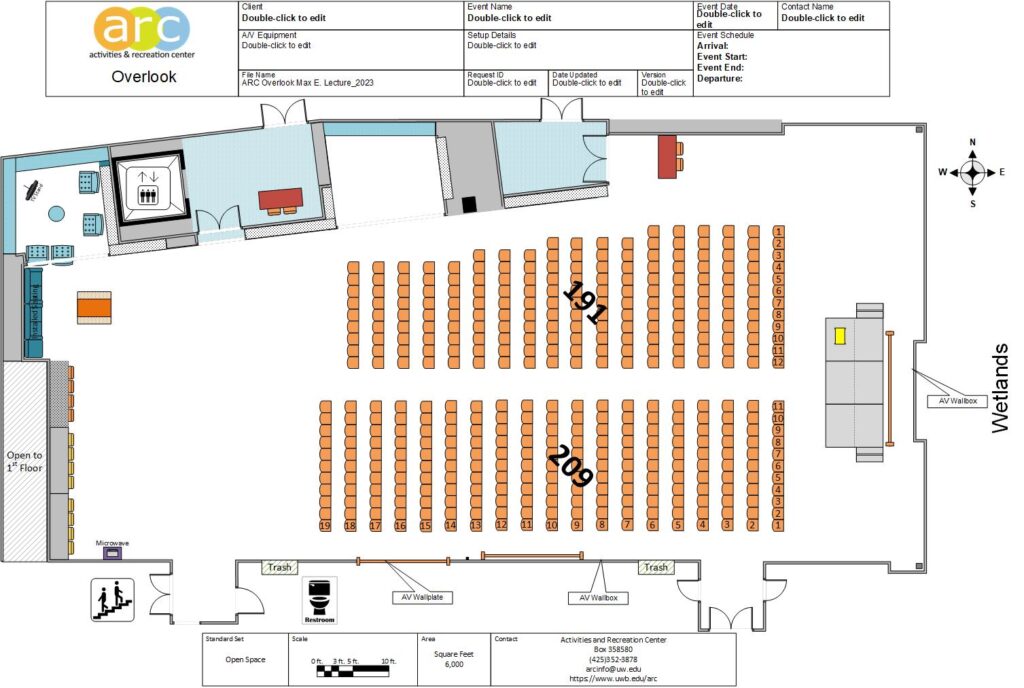 Lecture set in Overlook (max 400 seats)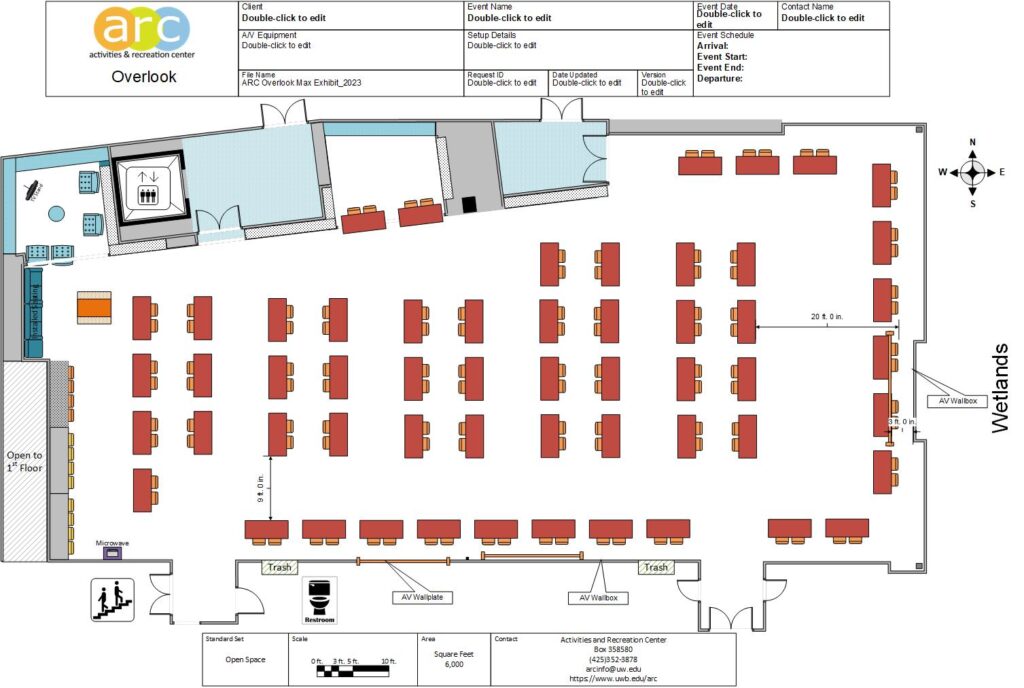 Exhibit set in Overlook (max 56 tables)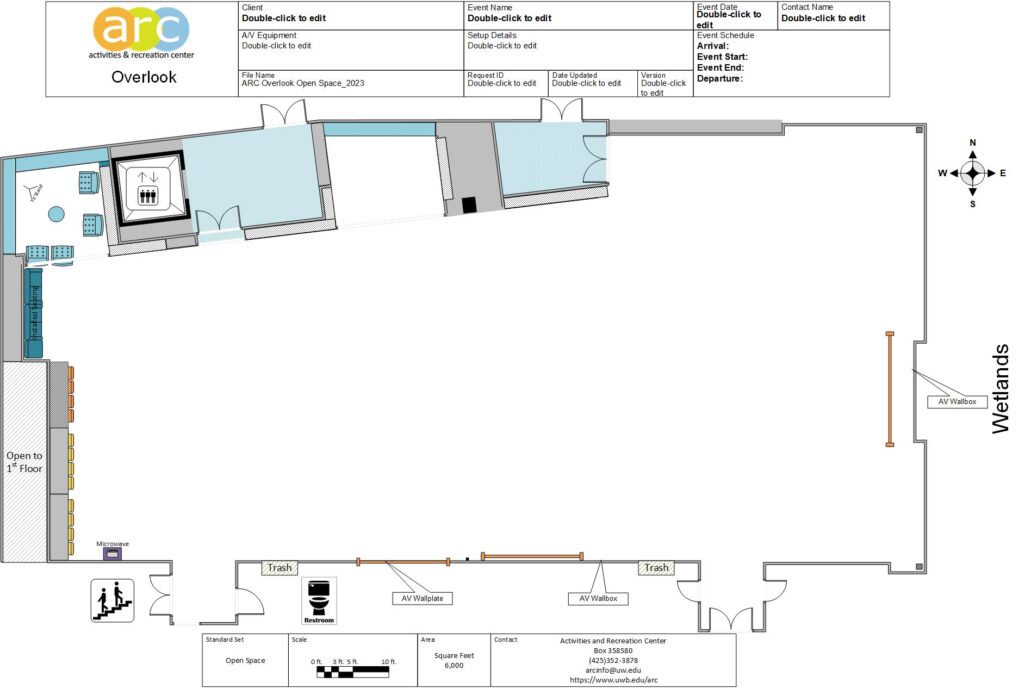 Didn't find what you are looking for? Custom sets are also possible! Contact arcevent@uw.edu with questions.