About us
The Counseling Center
The Counseling Center is the designated department at University of Washington Bothell to provide mental health services to UWB students. The role of the Counseling Center is to provide mental health related services to facilitate students' adjustment to college and their personal and psychological growth in becoming high functioning and socially responsible adults. The Counseling Center promotes student learning about their emotional and psychological development and increase academic success by positively impacting academic and personal decision-making. Our staff work to help students resolve problems that interfere with personal, social, and academic functioning while also emphasizing prevention, development, adjustment, and wellness.
The Counseling Center provides numerous services to meet the previously stated goals and objectives:
Clinical Services: Same day crisis appointments, intakes, individual counseling, and group therapy.
Outreach and Community Intervention: Workshops and skill building classes to increase students' knowledge, skills, and self-awareness to enhance their ability to effectively cope with problems in every-day-living. Submit and outreach request here.
Consultation Services: Individual consultations for parents, faculty, and staff who are concerned about a student. Additionally, the Counseling Center staff serves on numerous University committees, working groups and task forces to provide their expertise as mental health professionals.
Program Evaluation: Gather data regarding student service utilization, satisfaction with services, and learning outcomes to assess the effectiveness of counseling services and provide the data we need to make ongoing improvement to our services.
Clinical Staff
UW Bothell counselors are licensed mental health professionals and provide a broad range of treatment approaches, depending on the unique needs of each person. Approaches your counselor may use include cognitive-behavioral, solution-focused, interpersonal, emotionally-focused, and other treatment that the counselor and you feel will best meet your needs. Within these approaches, counselors practice cultural humility and strive to provide counseling from the student's cultural identity to support our wonderfully diverse community.
Jessica Mason, PhD – Director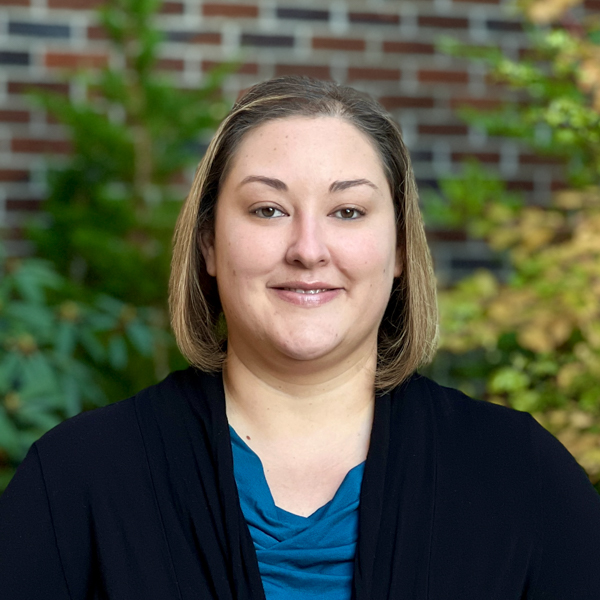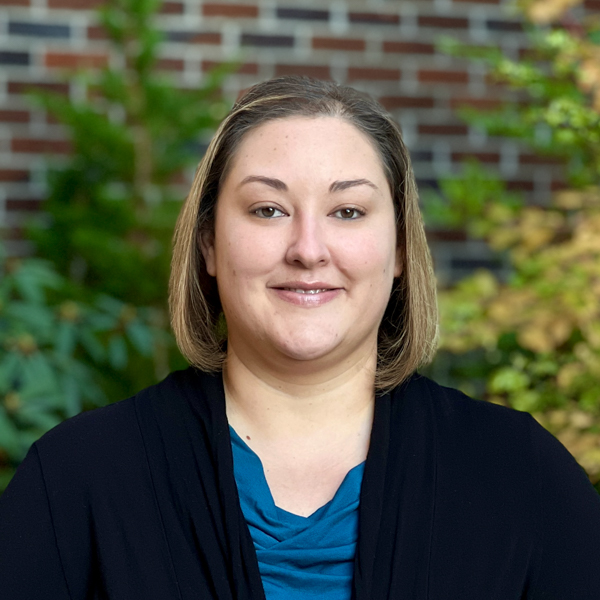 Jessica Mason is a Licensed Psychologist in Washington State (#PY 60618318). "I received my doctorate degree in Counseling Psychology from the University of Tennessee Knoxville and my master's degree in clinical psychology from Georgia Southern University. I am originally from Arizona, but have lived in many places across the U.S. I have spent my career working in university counseling centers and enjoy working alongside students to navigate the challenges they face. I work from a client-centered approach and work to understand what each student is going through so I can help them work through their goals in counseling. I have experience working with students from diverse backgrounds and a variety of mental health problems. I enjoy working with students struggling with depression, anxiety, relationship problems, and trauma. I am also big on advocating for students, helping them navigate the university system, and helping them learn how to be self-advocates. In my spare time, I enjoy camping, spending time with family and friends, traveling, and playing with my labradoodle.
Lillian Chen, PsyD – Associate Director
Lillian Chen is a Licensed Psychologist in Washington State (#PY 60522189). "I received my doctorate degree in Clinical Psychology from University of Denver. Prior to attending graduate school in the US, I was born in Taiwan and grew up in Canada. My experience living in different countries enables me to see things from diverse lenses. I want to understand your story and the nuance of your emotional experience, help you acquire a deeper understanding of who you are, where you come from, and how you arrive at this point in life. I enjoy working with stress, anxiety, depression, identity exploration, and life transition common among college students. My clinical specialties include relationship problems, grief and loss, self-confidence, perfectionism, multicultural counseling, and acculturation stress. Due to my bicultural background, I provide bilingual counseling (English and Mandarin) and have expertise in working with Asian and international students. I'd love to work in partnership with you in finding the path that will lead to your emotional well-being and academic success. During spare time, I enjoy travelling, dancing, solving mystery and…. did I say I am a big Harry Potter fan?"
Ann Ellis, MS
Ann Ellis is a Licensed Mental Health Counselor in Washington State (LH 60972706). "I am originally from Seattle; but I received my Master of Science Degree in Community Counseling from Columbus State University and lived in Georgia for 11 years. College counseling is my specialty area and I have experience working with a wide range of topics including stress, anxiety, depression, self-esteem, relationships, LGBTQ+ issues, and military/veteran concerns. I love talking to people to understand where they've been, where they are, and where they hope to go. My approach to counseling is person centered and collaborative and I hope to support and empower you on your way to reaching your personal and academic goals. In my free time I love to travel, cook, spend time with family/friends, and pretty much anything to do with animal … especially cats and dogs!"
Teresa Hoffman, PsyD
Teresa Hoffman is a Licensed Psychologist in Washington State (PY 61304537). "I received my masters and doctorate degrees in Clinical Psychology from Antioch University New England. Prior to attending graduate school, I was a software engineer and I received two STEM undergraduate degrees from UW Seattle. I became a psychologist because I am drawn to the stories people share about life and how those stories shape the way the world is experienced and transformed. I enjoy working with college students from diverse backgrounds who are dealing with stress, anxiety, identity exploration, and life transitions. My clinical experience includes trauma, couples therapy, LGBTQIA+ issues, neurodivergence and learning disabilities. I look forward to collaborating with you to find a compassionate path that will lead to your emotional and academic growth. In my spare time, I enjoy reading, yoga, cooking, and spending time with family."
Elle Harris, MA
Elle Harris is a Postdoctoral Psychology Resident in Washington State. "I received my doctorate degree in Clinical Psychology from Antioch University Seattle. As a young girl, I realized that baking and sharing treats was my favorite way to bring people together and delight in our human capacity for connection. After exploring the career field of baking, I learned that connection without baked goods can be just as sweet and took steps to become a clinical psychologist. I feel passionate about working with young adults/college students because I believe that the choices made during this time set in motion long-term patterns of relationships and interactions with the world around us. I enjoy working with college students from diverse backgrounds who are dealing with relationship challenges, loss of confidence, stress, anxiety, identity exploration, life transitions, and complex trauma. I am here to support you through the transition of college, to help you orient your relationships toward healing and transformation, and to learn from and with you. In my spare time, you can find me hiking, reading Victorian era literature, and baking with the 'Great British Baking Show' on in the background."
Front Desk Administrative Support
UW Bothell Counseling Center serves both UW Bothell and Cascadia students in their search of mental health counseling and resources. Our Program Assistant (PA) serves as a receptionist and is dedicated to providing detailed and tailored information to all students, staff, and faculty. The PA is the one you hear or see first before speaking with our counselors. The PA can be reached via phone at 425-352-3183, email at uwbcc@uw.edu, or in-person at UW1- 080.