MFA alumni Amy Hirayama and Emily Mundy teach workshops in somatic exploration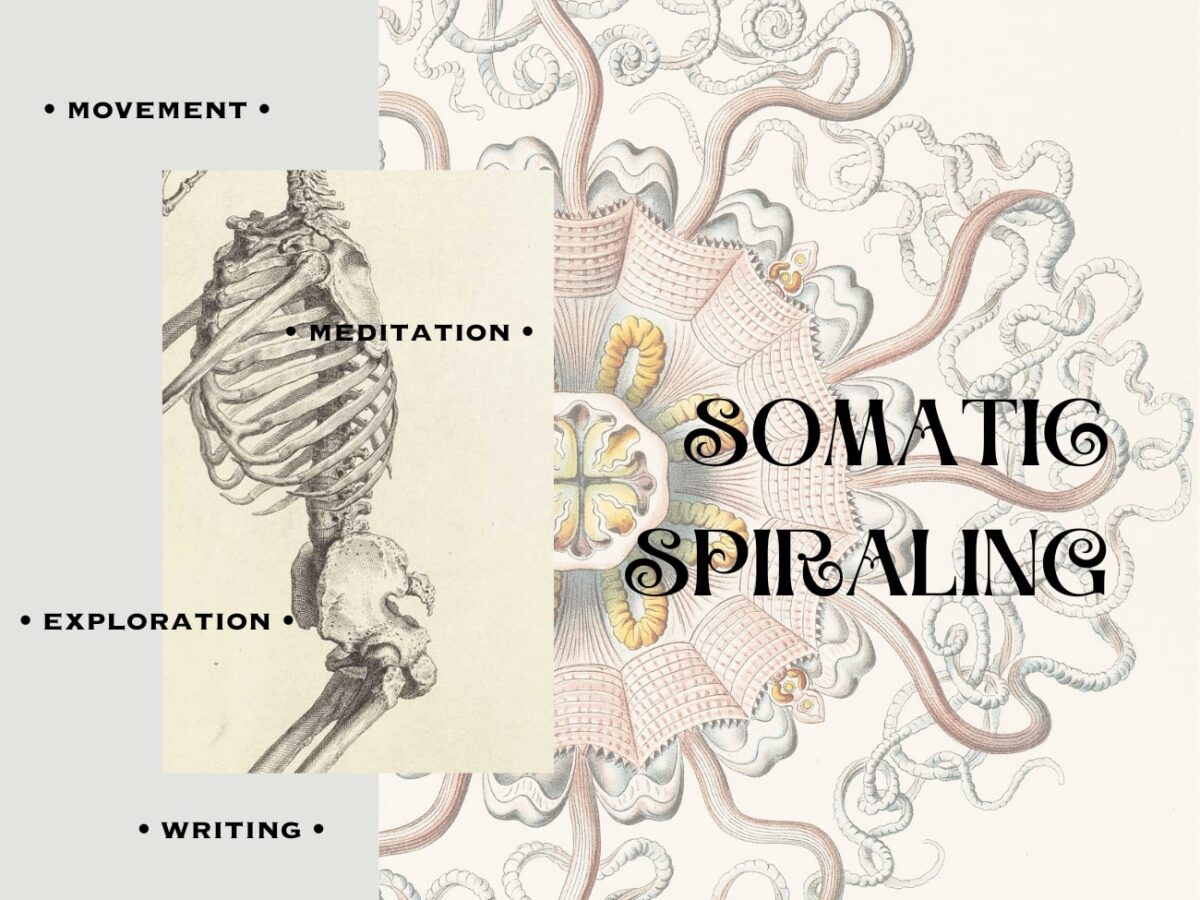 MFA alumni Emily Mundy (MFA '22) and Amy Hirayama (MFA '22) brought together attendees of the Association of Writers & Writing Programs (AWP) conference in Seattle to explore writing as an embodied process. Their "Somatic Spiraling" workshop took place at the Northwest Film Forum where they were invited to offer the session as part of the forum's series, "A Little Bit Off," which presented "four nights of offsite oddities and literary delights" between March 8 and 11, 2023.
Emily and Amy first offered the workshop at the MFA 10-year reunion in August. They have continued to develop the curriculum, bringing in more opportunities for participants to move their bodies, connect with each other through sharing exercises, and engage with creative writing prompts.
After four intense days of attending panels, building community, and browsing the immense book fair, Emily and Amy were excited to create a space for people to channel more of their awareness from their heads into their bodies. The workshop gave participants the chance to filter some of their experiences through their bodies and bring those experiences to the surface through writing. One participant noted how much she appreciated using pen and paper during the workshop, further embodying the act of writing. Another commented on how integrating a somatic approach with writing allows for more spaciousness around processing both fresh experiences and deep emotions.
The next rendition of Emily and Amy's workshop will take place at the (Cadence Video Poetry Festival)(https://nwfilmforum.org/festivals/cadence-video-poetry-festival-2023-hybrid/) at the Northwest Film Forum at the end of April. Learn more and register here. You can follow them on social media for more details to come. (IG: Emily Mundy: @emily_j_mundy / Amy Hirayama: @hirayama.amy)