Stephanie Segura thrives as writing fellow and youth educator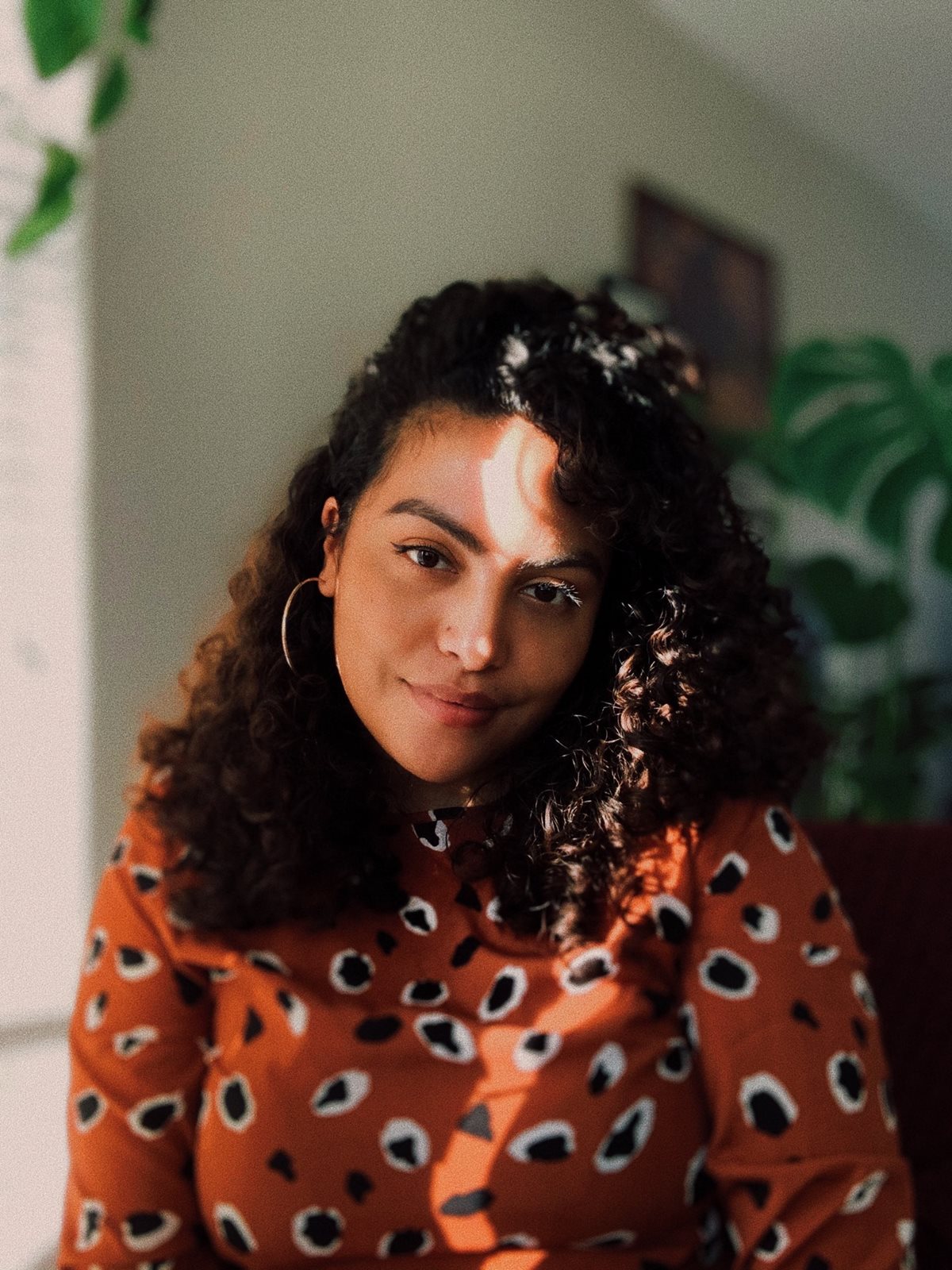 MFA alum Stephanie Segura was awarded a 2020-21 Hugo Fellowship, which supports emerging writers by providing space and resources to complete a proposed project. Segura is utilizing the fellowship to work on her multi-media poetry manuscript, Open Door Behind You, a genealogy of generational trauma, memory, and dysfunctionality. Segura's manuscript examines what it means to inherit trauma and the ways in which it affects memory and the histories we pass down.
Segura's fellowship has provided the support she's needed to continue progress on her writing while teaching Spanish full-time at Rainier Valley Leadership Academy. Remarkably, Segura is managing both endeavors in entirely virtual spaces (due to COVID), but despite online fatigue, she's sustained by passion for her work.
Segura's pathway to creative writing was born of self-discovery. As an undergraduate at California State University, San Bernardino, she was majoring in business when an English professor encouraged her to write in her natural voice. Segura found deep fulfillment in writing as herself and eventually added an English/Creative Writing major to her portfolio.
Also during college, she began tutoring youth, which led to a parallel vocation in teaching and mentorship through afterschool programs and charter schools. More recently, Segura taught cultural enrichment programs for El Centro de La Raza, and she is currently a teacher at Rainier Valley Leadership Academy, a 6-12 charter school and anti-racist collaborative community of critical thinkers focused on dismantling systemic oppression through scholar leadership.
After relocating to the Pacific Northwest, Segura pursed the MFA in Creative Writing & Poetics program at UW Bothell to hone her natural voice and continue her personal interrogation of her genealogy. The daughter of Central American immigrants, Segura's poetry explores a lineage of displacement through speculative testimony, audio transcriptions, and written recollections.
"I can't wait for Stephanie Segura's Open Door Behind You to enter the world," says her MFA advisor and mentor Ching-In Chen. "Segura's work contends with the violences inherited from family and larger social structures (including racism, colorism, forced migration and sexism). Through the effort to understand and piece together this hidden genealogy, Segura's work encourages us to re-make and honor our own connections to our lineages."
In addition to her Hugo Fellowship, Segura was selected as a 2020 Scholar for LitFUSE, an annual poets' workshop in Tieton, WA. She often shares her work, and on February 17, will participate in the 2020–21 Hugo Fellows Mid-Year Reading, where current fellows, including M.A. in Cultural Studies alum Frances Lee, will read from their projects.