Ching-In Chen
Assistant Professor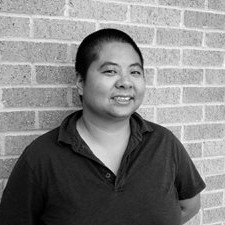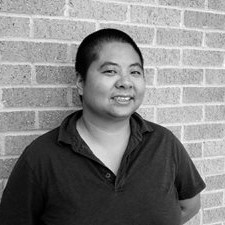 Ph.D, English (with concentration in Creative Writing; certificate in Women's Studies), University of Wisconsin—Milwaukee
M.F.A., Writing for the Performing Arts and Creative Writing, University of California, Riverside
B.A., English and International Relations, Tufts University
Office Number: UW1-347
Email: chingin@uw.edu
Website: www.chinginchen.com
Teaching
I approach my classes as experimental laboratories where students are invited to explore various approaches and lineages to actively construct their own knowledges, with particular commitment to historically underrepresented voices and stories. I believe in pedagogy which enables students to test out their critical and creative thinking through concrete engagement with their peers and with those active in the field and wider community, helping them acquire important skills which will last beyond the space of our classroom.
Recent Courses Taught
BISIA 310 Creative Writing: Poetry
BISIA 311 Creative Writing: Prose
BISIA 401 Literary & Arts Journal
BISIA 410 Advanced Creative Writing Workshop
BCWRIT 510 Poetics Seminar: Cultural Change and Writing
Research/Scholarship
I am a cross-genre writer with a background in community organizing, specifically in Asian American communities in coalition with other communities of color and LGBTQIA* communities. My work participates in a lineage of documentary and speculative poetics, which uses documents and other historical evidence as material from which to imagine under-examined lives and investigate how various communities interact and inhabit space. Using strategies of juxtaposition and multi-voice collage, I utilize historical artifacts including photographs, newspaper articles, maps, city directory listings, immigration, birth and death records and as well as scholarly research and archaeological reports to look at shared community memories and erasures. I am currently working on Breathing in a Time of Disaster, an improvised choral performance, installation and speculative writing project focusing on the unit of breath in relation to ecological change and community wisdom.
Selected Publications
Books
Chapbooks
Works in Anthologies
Works in Journals