Ted Hiebert
Professor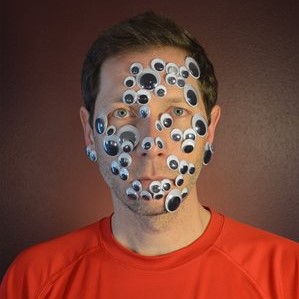 B.F.A. (Honors), Visual Arts, University of Victoria
M.F.A. Art, University of Calgary
Ph.D. Humanities, Concordia University

Office: UW1-133
Phone: 425-352-3207
Fax: 425-352-5233
Email: thiebert@uw.edu
Website: www.tedhiebert.net
Mailing Box: 358530, 18115 Campus Way NE, Bothell, WA 98011-8246
Teaching
I believe in the merit of interdisciplinary practice and research — coupling artistic engagement with the cultivation of critical skills needed for sustainable creative inquiry. I also believe that learning is most effective when related to life outside of the classroom, involving interests that students bring to the discussion, and ideally provoking the development of individual perspectives on course material. In this, my challenge as a teacher is to cultivate an awareness of context, sustainable skill sets and self-directed enthusiasm that will allow for learning within and outside of a classroom environment.
Courses
BISIA 250 Photography as Art
BIS 313 Media, Technology and Society
BISIA 319 Interdisciplinary Arts
BISIA 350 Photography and Digital Art
BISIA 401 Literary and Arts Journal
BISIA 450 Image and Imagination
BIS 499 Portfolio Capstone
BCWRIT 512 Art, Technology & Practice
Research/Scholarship
My work examines the relationships between art, technology and speculative culture with a particular focus on the absurd, the paradoxical and the imaginary. My practice is multi-faceted, interdisciplinary and often collaborative — spanning theoretical research, scholarly writing, art criticism, curation and artistic production in a variety of media.
Selected Publications
Books
Hiebert, T., Ed. (2017). Naturally Postnatural—Catalyst: Jennifer Willet. Seattle & Victoria: Noxious Sector Press.
Cecchetto, D., Couroux, M., Hiebert, T. & Priest, E. (2017). Ludic Dreaming: How to Listen Away from Contemporary Technoculture. London: Bloomsbury Press.
Hiebert, T., Ed. (2016). Plastic Blue Marble—Catalyst: Amanda Boetzkes. Seattle & Victoria: Noxious Sector Press.
Hiebert, T. (2015). A formalized forum for informal inquiry. Seattle & Victoria: Noxious Sector Press.
Hiebert, T. (2012) In Praise of Nonsense: Aesthetics, Uncertainty and Postmodern Identity. Montreal: McGill-Queen's University Press.
Selected Articles
Hiebert, T. (2018). "Excerpts from the Library of Babel: A meditation on writing, electricity and ghosts," Performance Research 23(2), 25-30.
Hiebert, T. (2017). "Alternating Veracity." CTheory. 40(2).
Hiebert, T. (2016). "Lucid Sleeping: a meditation on nightmares, bubbles and incantation." Performance Research, 21(1), pp. 31-36.
Jung, J.K. & Hiebert, T. (2015). "Imag(in)ing Everyday Geographies: A Case Study of Andrew Buckles' Why Wait? Project ," Geojournal, 80(1), pp. 1-18.
Hiebert, T. (2013). "That Which Burns: a meditation on fire, allegory and competitive telekinesis." Performance Research, 17(6), 24-31
Hiebert, T. (2012). "The Speed of Broken Light: a meditation on duration and performance." Performance Research, 17(5), 82-91
Hiebert, T. (2010). "Illuminated Darkness: Nightmares, Blindspots, Biofeedback." CTheory. 33(2),
Hiebert, T. (2008). "Delirious Screens: Flesh Shadows & Cool Technology." CTheory, 31(2).
Selected Recent Exhibitions
Spirit Agency. Gallery 101 Artist Run Centre. Ottawa, Canada. 2017 (with Jackson2bears and Doug Jarvis).
Imaginary Friends. Open Space Artist Run Centre. Victoria, Canada. 2016.
Remote Viewing. Grunt Gallery. Vancouver, Canada. 2016 (with Jackson2bears and Doug Jarvis)
Hybrid Highlights. Museum of Art. Seoul, South Korea. Curated by Art Clay. 2014.
Thru the Trap Door. VIVO Media Arts Centre. Vancouver, Canada. Curated by Paul Wong. 2014
Nightmare Inductions. Center on Contemporary Art. Seattle, WA. Curated by Lynn Schirmer. 2014
TOXICITY. Plug-in Institute of Contemporary Art. Winnipeg, Canada. Curated by Jennifer Willet & Melenti Pandilovski. 2013
Dreams of Teeth. Neutral Ground. Regina, Canada. 2013
Locomotion. Goodman Art Center. Singapore. Curated by Art Clay. 2013
Off The Plain. Place Gallery. Portland, OR. Curated by T.J. Norris. 2013
Hybrids and Other Strange Amalgamations. SAM Gallery. Seattle, WA. Curated by Barbara Shaiman. 2013