Travis Sharp publishes Yes, I am a corpse flower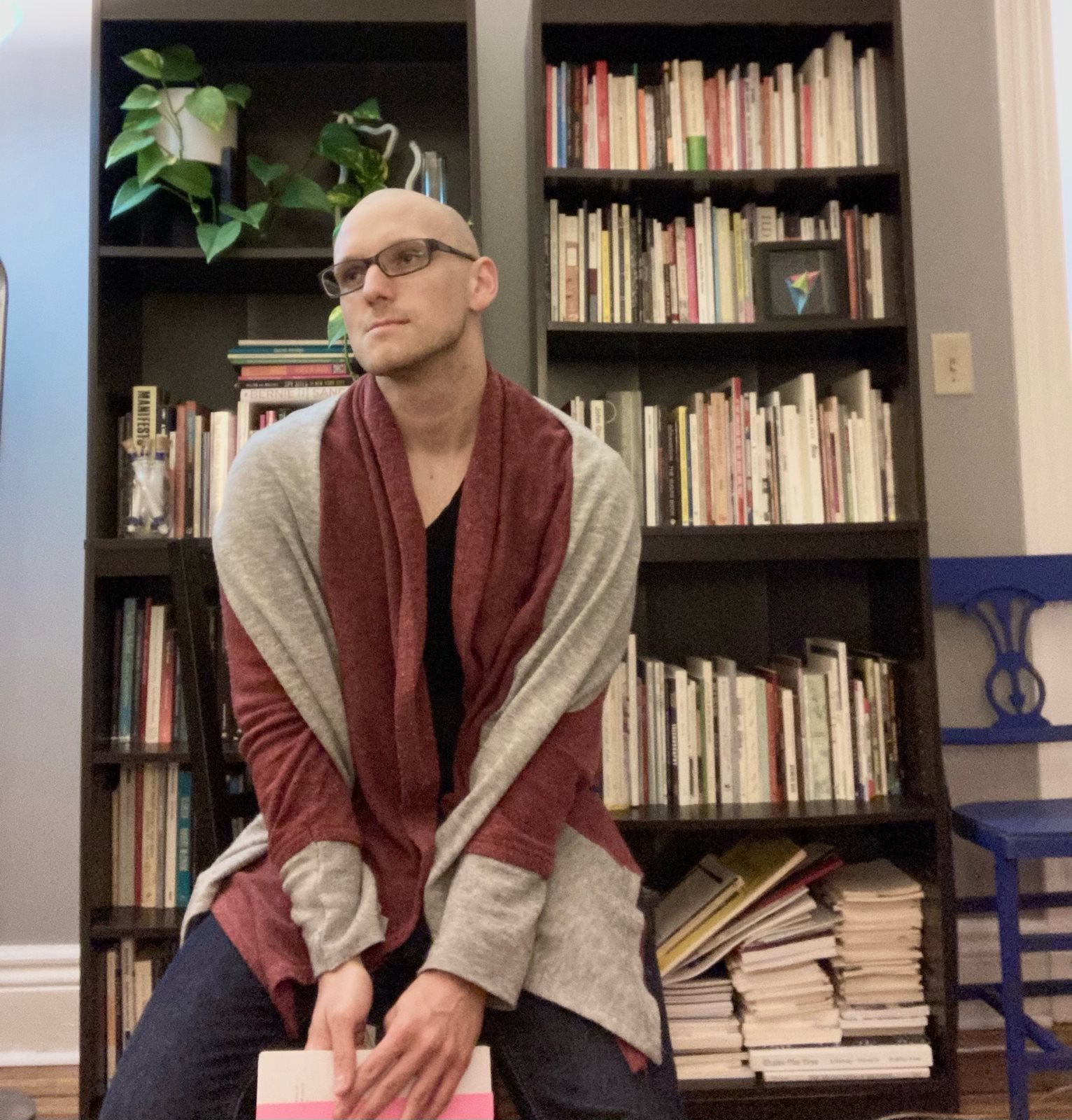 Travis Sharp is a poet, editor, book artist, teacher, and PhD candidate in English at the University at Buffalo (SUNY). This spring, a revision of his MFA in Creative Writing & Poetics thesis, Yes, I am a corpse flower, will be published by KFB, a small press affiliated with the poetry bookstore Knife Fork Book in Toronto. Sharp will read from Yes, I am a corpse flower at his upcoming book launch on March 31 with special guest, IAS affiliate faculty member Sarah Dowling.
"Yes, I am a corpse flower composes a queer lyric meditation on body, identification, and subjectivity, proposing a queer poetics not just referential, limited to language's meaning," writes Sharp. "These are not poems about queerness, but composed queerly: eccentric, off-center, oblique, to twist. Poems that failingly and flailingly attempt to define the queer 'I,' that skepticize any stable connection between queer self and body, narrate an unnarratable encounter with self-recognition outside of categorizable identity."
Yes, I am a corpse flower is an extension and revision of Sharp's MFA thesis, which was a processual endeavor of self-reflection, a series of poems about and to the poet's (queer) self and body. Following the MFA, Sharp found that the thesis project was "more about figuring out who I am as a writer than creating a finished product. You're working through initial ideas that set you up for the book that is to come," he says.
The shift from thesis to book allowed Sharp to deepen his inquiry into queerness itself. "One of the key ideas with the book is that queer literature is not necessarily just writing about the queer self or individual identity, but thinking about how the writing process, or poetics, is also queerable. How is the form itself queer and not just articulating personal identity, but also forming it, or also forming relations with queer others?"
For Sharp, writing has been a personal evolution. As an undergraduate, he majored in English education and intended to teach high school. During his field experience, however, Sharp realized it was not his true path and that writing was his calling. Research into MFA programs led him to UW Bothell's MFA in Creative Writing & Poetics. "I came across the work of Amaranth Borsuk and Sarah Dowling and was absolutely drawn to the intermedia work that they do and the intertextuality and imbrications of literature and popular culture."
Initially interested in fiction, Sharp found himself gravitating to poetry and shifted his focus to this genre. He also expanded his practice to include publishing and is a founding member of the [ r ] editorial collective, which published the text and art journal Small Po[r]tions and published chapbooks, artists' books, and broadsides through the micropress imprint Letter [r]. Since 2019, Sharp has served as Executive Editor at Essay Press.
After finishing his MFA in Creative Writing and Poetics in 2015, Sharp began a PhD in English at the University at Buffalo (SUNY) to deepen his writing, teaching and scholarship. Sharp is part of the Poetics Program and has taught courses on writing and rhetoric, creative writing, activist writing, professional writing, and 19th-21st century USAmerican literature.
He recently finished a second book, Sing Data, which is collection of poems about the datafication of contemporary life and how data impersonalizes the subject. "We're in an incredibly tragic moment in history, one that follows and repeats so much tragedy before it" says Sharp, referencing in particular the COVID-19 pandemic. "A half a million people are dead in the US, but it's so abstracted and datafied and distanced that we don't really think about the immensity of grief." He is also considering a project that explores the concepts of grief and grievabilty through lyric essays. You can follow his work at travisasharp.com.