Wanda Gregory
Lecturer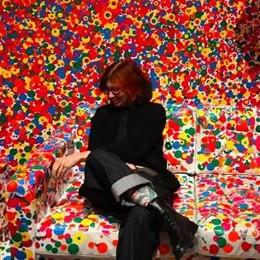 Ph.D., Human Sciences, (focus areas game studies and connected health), University College Dublin
M.F.A., Creative Writing, Goddard College
M.A., Communications (focus area game studies), University of Washington
M.B.A, Foster School of Business, (focus area strategic planning), University of Washington
B.A., English, University of Washington
Email: ​wgregory@uw.edu
Intro
I am a bit of a hybrid having worked in the game industry for companies including Sierra Online, Wizards of the Coast, Hasbro and Microsoft before teaching at the University of Washington Bothell courses in game and interactive media design and media studies. In all my classes I find ways to integrate my professional and academic background to students. The focus of my research is finding new ways through games, avatars and technology (AI, virtual reality, wearables) to help transform health and medicine.
In addition to my teaching and work in industry, I have served on the board of trustees for organizations including: Cornish School of the Arts, On the Boards, Powerful Voices and Reel Girls. I also serve as an advisor for several technology and educational startups and labs.
Teaching
My teaching style is interdisciplinary in nature, based on my own background which integrates my work in industry with my interdisciplinary academic career. I view myself as a teacher and mentor and someone interested in working with the next generation of innovators and designers. My teaching philosophy is highly cross-disciplinary because of the multi- and inter-disciplinary nature and requirements of today's digital world. Since many of my classes focus on the intersection of media and design as it relates to the emergent technologies, I design my courses to empower students to be the next generation of content creators and designers. I mentor students, and groups of students, from a variety of backgrounds including business, graphic and game design, marketing, media communications, music, education, psychology, health, engineering and computer science on their related projects and possible future employment opportunities in these areas.
Recent Courses Taught
BIS 313 Games for Change
BIS 313 Politics of Hacking
BIS 490 Black Mirror
BIS 490 Hacker Culture
BIS 499 Senior Capstone
BIMD 250 Interaction Design
BIMD 482 Integrative studio II Production
BIMD 492 Integrative studio II Practicum
Research/Scholarship Areas of Interest
My current research focuses on the use of games, and game technologies to create immersive experiences in the management of pain and stress reduction. I also explore the possible intersections between technology, neuroscience, and consciousness studies.
When not teaching or mentoring, I can be found creating VR meditative spaces or in the UK studying cultural and archeaoastronomy.
Selected Publications
Essay, Dying in the Game, (forthcoming 2019), special issue of Gamenviornments journal on health and games.
Invited Presentations
Invited Speaker at University of Edinburgh's Art and Neuroscience Group" "Embodied Medicine: Transformation through games and virtual reality", December, 2018.
Invited panelist San Diego Comic Con as part of the premiere of the documentary "Brief History of Time Travel." Was also interviewed as part of the documentary. July, 2018.
Invited speaker at Drucker Days, Claremont Colleges. Talk on "Pokémon Go and Disruptive Game Technologies". November 2017.