Ursula Valdez
Lecturer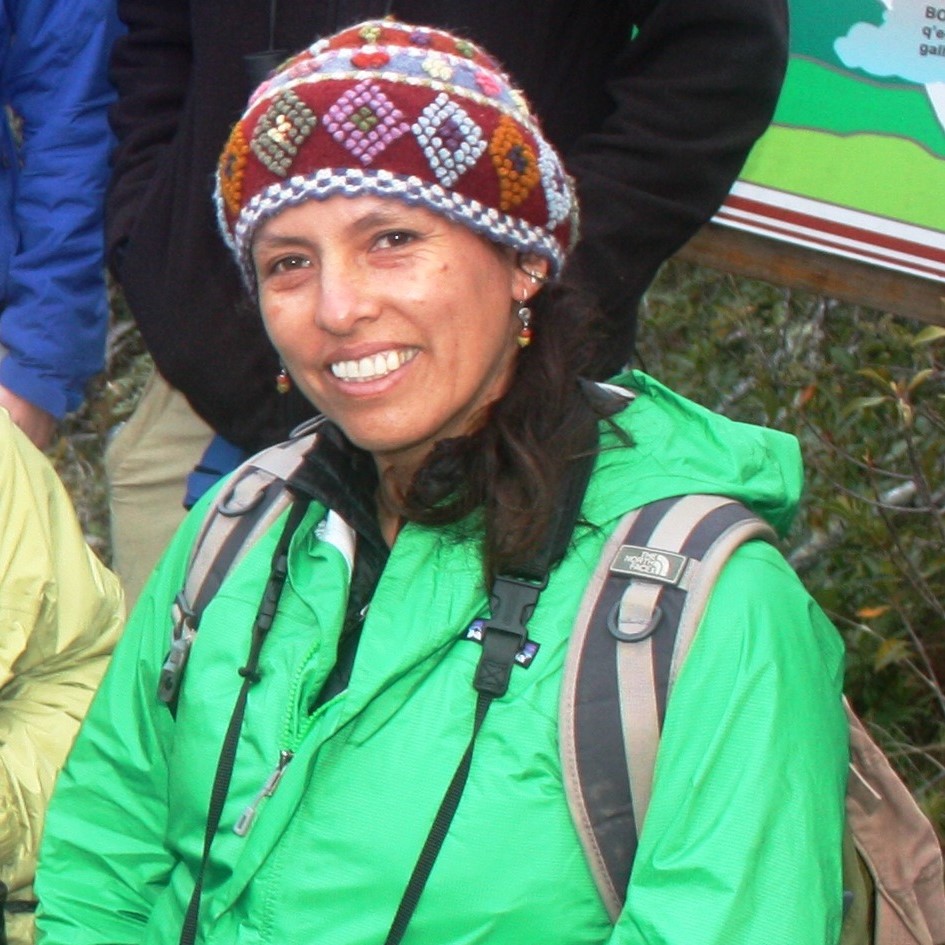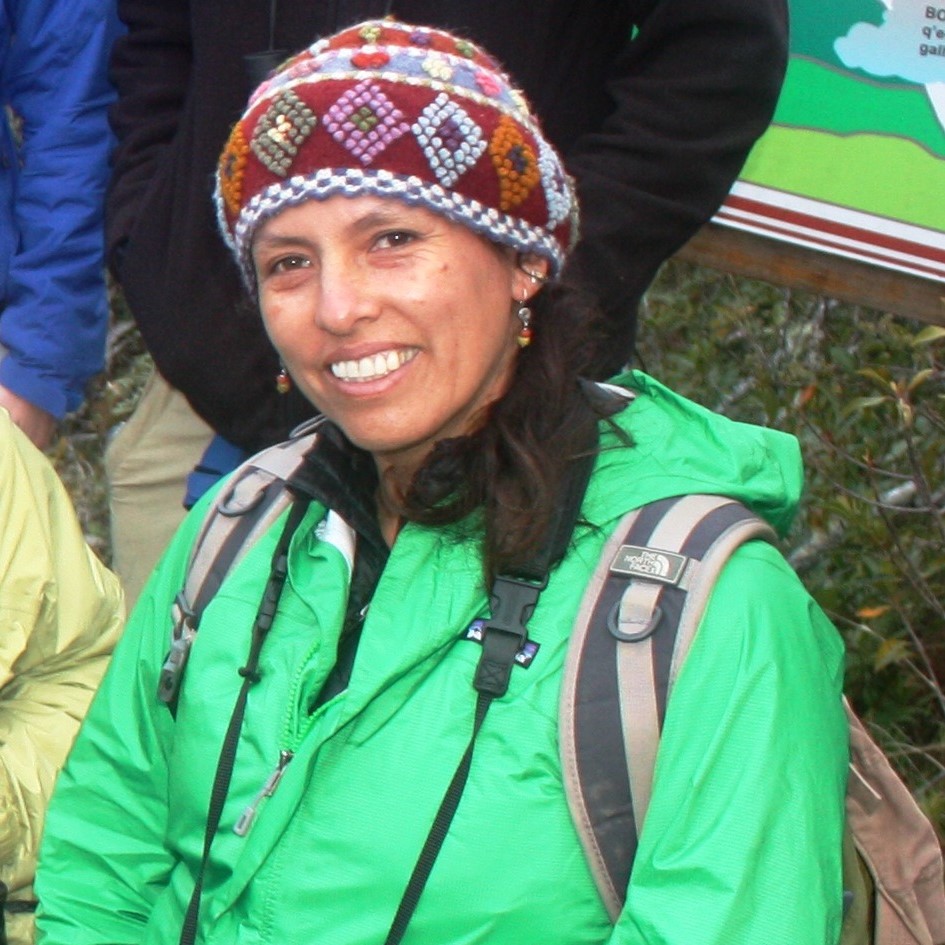 B.S. Biology, Universidad Nacional Agraria La Molina, Lima Peru
M.S. Zoology and Animal Behavior, North Carolina State University
Ph.D. Biology (Ecology and Conservation), University of Washington
Office: UW1-391
Email: uvaldez@uw.edu
Mailing Box: 358530, 18115 Campus Way NE, Bothell, WA 98011-8246″

Teaching
My teaching is focused on the theory and application of topics in ecology (tropical and temperate systems), conservation, ornithology, natural history, human connections with the environment and field biology. In my courses, I provide opportunities for my students to develop an understanding of the processes and mechanisms that explain the interactions of species with their environments and other species, including the critical role that humans have on them. I integrate the use of critical analysis of scientific studies and the evidence that support hypothesis about species and ecosystems, with the students' appreciation and connections with the mechanisms that allow life in the planet. I encourage student's engagement, by providing opportunities for students to explore in their own interests related to the class and always incorporate the impact that natural sciences have in other disciplines or vice versa. Students in my classes not only learned from the information and exercises I provide, but also from extensive literature searches that support their learning. Assignments in my courses involved the production of strong evidence-based work and the production of reports that accurately communicate science to a large range of public audiences. In some of my pre-major courses, I introduce the use of creative ways to learn and communicate science. My students use their creative and artistic skills or gain new ones to demonstrate what they learn on the topics covered in class. For example, my students have produced board games, videos, songs, children's books, murals, and others.
In addition, I co-direct a field course that gives undergrads from all UW campuses hands-on experiences in field research and explorations of the biodiversity and conservation issues in the Andes and Amazon in Peru.
Recent Courses Taught
BIS 141 Natural History of the PNW
BIS 243 Introduction to Environmental Issues
BES 316 Ecological Methods
BES 312 Ecology
BIS 390 Ecology and the Environment
BCUSP 140 Scientific Journeys (Conservation Science and society)
BCUSP 140 Scientific Journeys (All things…crows)
Study abroad/Exploration Seminar "From Andes to Amazon: Biodiversity, Conservation and sustainability in Peru"
Research
I am a tropical ecologist with a research interest in predator ecology, community ecology and tropical conservation. My research has involved the study of birds of prey in tropical rainforest of Peru, Ecuador and Panama. I am interested in the use of habitat by rainforest raptors and the mechanisms of coexistence of species. In particular, I have worked with Black-and-chestnut Eagles, Harpy Eagles, Laughing Falcons, Crested Caracaras, and more recently with 5 species of Forest-falcons. My studies involved the understanding of the natural history of forest raptors, surveying birds of prey in different habitats, monitoring of forest-falcons with the use of radio-telemetry and determining their patterns of habitat use and how human activities are influencing the movements and distribution of forest raptors. I am also involved on the monitoring of bird populations in response of habitat changes in SE Peru. My conservation work has involved social research, conservation education, as well as building capacity in conservation and field ecology in Peru, Costa Rica and Panama. Currently, I am exploring on the development of research collaborations in the Pacific Northwest.
Selected Publications
Valdez, U and M. Groom 2014,. Raptor diversity in pristine and modified areas of Amazonian Rainforest in Manu Biosphere Reserve. In: Manu Report: Passion for research in the Peruvian Amazon. San Diego Zoo Global Peru.
Parker, D., T.J. Zavortink, T.J. Billo, U.Valdez, and J.S. Edwards. 2012. Mosquitoes and other Arthropod Macrofauna associated with Tank Bromeliads in a Peruvian Cloud forest. Journal of the American Mosquito Control Association, 28(1):45-46.
Miller, E., H. Greeney, and U. Valdez. 2010. Breeding behavior of the Laughing Falcon (Herpetotheres cachinnans) in SW Ecuador and NW Peru. Ornitología Colombiana No. 10: 43-50
Valdez, U. 2010. Black-and-Chestnut Eagle, In: Eagle Watchers, edited by Ruth Tingay and Todd Katzner (Cornell University Press)
Curti, M. and U. Valdez .2009. Incorporating community education in the strategy for Harpy Eagle conservation in Panama. The Journal of Environmental Education 40(4): 3-15.
Valdez, U., A. Muela, and M. Curti. 2005. The Harpy Eagle Conservation Program: Research, conservation and community-based education to save the national bird of Panama. In: M.J. Groom, G.K.
Meffe, and R.C. Carroll (eds) Principles of Conservation Biology, 3rd Edition, Sinauer Associates, MA.
Valdez U. and S. Osborn. 2004. Observations on the ecology of the Black-and-Chestnut Eagle (Oroaetus isidori) in a montane forest of southeastern Peru. Ornitologia Neotropical 15:31-40.
A. Muela and U. Valdez. 2003. First report of the nest of the Barred Hawk (Leucopternis princeps) in Panama. Ornitologia Neotropical 14(2): 267-268.
Valdez, U. S. Robertson, B. Robertson and K. L. Bildstein, 2000. Nestbox use by American Kestrels (Falco sparverius) and European Starlings (Sturnus vulgaris) in Eastern Pennsylvania. Pennsylvania Birds 14 (3):150-153.