Raissa DeSmet
Associate Teaching Professor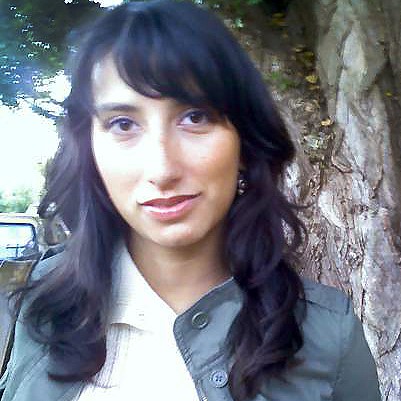 Affiliate Faculty, Southeast Asia Center
Adjunct Curator, Asian Ethnology, The Burke Museum of Natural History and Culture

B.A. Literature, UC Santa Cruz
Ph.D. History of Consciousness, UC Santa Cruz
Office: UW1-251
Email: rdesmet@uw.edu
Mailing Box: 358530, 18115 Campus Way NE, Bothell, WA 98011-8246
Teaching
My teaching practice is founded on the belief that students of diverse backgrounds and abilities all have important contributions to make. With this in mind, I strive to demarcate the classroom as a safe space, establishing ground rules with students at our first meeting, making room for different styles of participation, and regularly soliciting student feedback. In the classroom, I strive to create a supportive, interactive environment in which students feel comfortable speaking, trying out new ideas, and working through texts and concepts for themselves in a hands-on way. As a scholar-practitioner, I consistently seek to foreground the link between theory and material practices. I encourage students to think of the classroom in much the same way that they would a studio: as a space of experimentation and collaboration, where new methods are tried and sometimes discarded, mistakes are made, and, most importantly, where participants are committed to a shared, ongoing intellectual process, rather than the production of perfectly formed insights.
Recent Courses Taught
BIS 339 Visual Cultures of Southeast Asia and Its Diaspora: Objects After Empire
BIS 340 Approaches to Cultural Research
BIS 372 Representation, Colonialism, and the Tropical World
BIS CLA 380 Museum Cultures
BIS 300 Interdisciplinary Inquiry: Identity in Diaspora
BIS 499 Portfolio Capstone
Scholarship/Research
My research sits at the border between Asian visual studies and feminist studies, critical theory and creative non-fiction. This cross-disciplinary orientation is perhaps best exemplified by my dissertation, A Liquid World: Figuring Coloniality in the Indies. The dissertation looks back over the history of colonial representations of the Dutch East Indies, identifying the deep tropes that undergird those images. It is interested in the colonial fantasies that endure over time, in their textured and gendered structures, and in the ways Indonesian imaginaries escape and resist the colonial fantasy. My research analyzes diverse objects including botanical writing, literary fiction, European painting, and Javanese court dance. These genres and objects are held together in the dissertation by the mobile trope of liquidity. This trope condenses the Dutch impulse to represent the archipelago as a seascape, as a lush, primordial garden, and also as encroaching, infecting, swarming with life and death. Laying European and indigenous figurations of water, women, and the tropical landscape alongside each other, the dissertation produces a new critical framework for reading representations of the Dutch East Indies, and for understanding the colonial residue that stakes its claims on the bodies of contemporary Indonesians.
I am currently expanding the work of the dissertation by employing the critical and narrative strategies of memoir and autoethnography alongside more traditional modes of analysis.