Peter Brooks (he/him)
Assistant Teaching Professor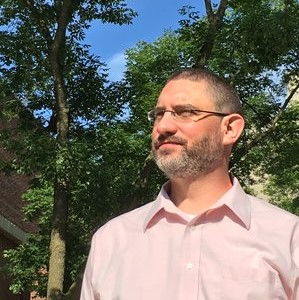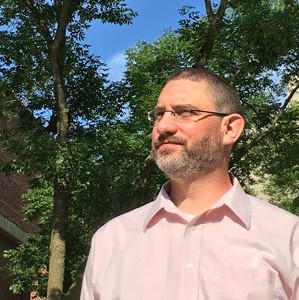 Ph.D. (ABD), Rhetoric & Composition, University of Wisconsin-Milwaukee
MFA, Creative Writing, New Mexico State University
M.Ed., Higher Education Administration, Arizona State University
B.A., Radio/TV/Film, University of Wisconsin-Oshkosh
Office: UW1-335
Email: pjbrooks@uw.edu
Teaching
Peter Brooks has taught a wide range of writing courses that cover multiple genres, subject areas, and pedagogical activities. In addition to First Year Writing (Rhetorical Analysis and Research Writing), Peter has experience teaching Professional & Technical Writing, STEM Writing, Creative Writing, Literary Criticism/Analysis, and Humanities/Social Sciences. With experience working in student affairs, Peter's approach to teaching writing is to create an engaging class that is challenging and supportive, focusing mostly on individual and community development.
Research/Scholarship
Currently, Peter is focused on two areas of scholarship and research. First, Peter is completing extensive research conducted at three higher education institutions regarding their First Year Composition (FYC) objectives. His aim is to determine what drives writing program leadership to create course objectives, what influences their training practices, and how individual teachers negotiate those objectives to meet the needs of their students. Heavily influenced by the new wave of video game research, Peter also studies the different ways games teach people how to play, especially since, a game often plays multiple educational roles. Peter has been a regular presenter at the Computers and Writing Conference where both of his scholarly areas intersect.
Selected Publications
Composition Publications
"Review: Re/Framing Identifications" Ballif, Michelle, ed. Composition Studies 43.1, Spring 2015
"Review: Agency in the Age of Peer Production" Vieregge, Quentin, et al. Composition Studies 41.1, Spring 2013
Creative Writing Publications
"At Band Practice" & "Wisconsin Jazz" (poems) Din Magazine, Issue 4, 2013
Verse Wisconsin Essay & Poetry Contributor: Issue 209 July 2012 (www.versewisconsin.org/issue109.html)
OnMilwaukee.com Poetry Contest: 3rd Place "I Am, I Be" (onmilwaukee.com/ent/articles/milwpoetrywinners.html)
Student Affairs Publications
"Future Leaders of Student Affairs: An Overview" UMR-ACUHO Newsletter Spring 2008
"Personal Architecture: Understanding, Improving, and Living in Your Inner House" UMR-ACUHO Newsletter Fall 2007 [Awarded Best 'On The Personal Side' Article]
"Mentoring Dumbledore Style: Importance of Mentoring as Seen in Harry Potter" UMR-ACUHO Newsletter Fall 2006 [Awarded Best 'Feature' Article]
Conference Presentations on Games/Writing
"SWIFT Participation: Hacking the Codes of Academic Writing." George Mason University. Computers & Writing Conference, Fairfax, VA. 24-27 Jun. 2018. Panel Presenter.
"Cultivating Ethics of Fairness, Hospitality, and Care in Composition." Conference on College Composition and Communication, Portland, OR. 15-18 Mar. 2017. Roundtable Presenter.
"Pressing the Pause Button: Metacognitive Moments in Classroom Simulation." St. John Fisher College. Computers & Writing Conference, Rochester, NY. 2 June 2016. Panel Presentation.
"SWIFT In(ter)vention: an Interactive Workshop on Ethical Game Design." University of Wisconsin-Stout. Computers & Writing Conference, Menomonie, WI. 28 May 2015. Pre-Conference Workshop Lead.