Mira Shimabukuro
Teaching Professor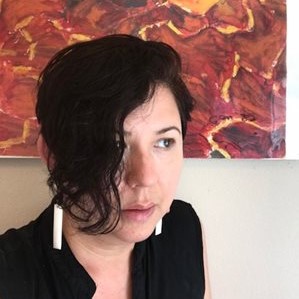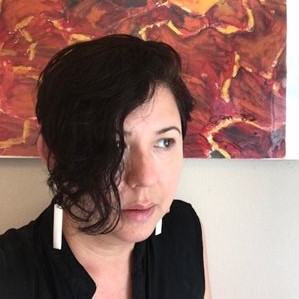 B.A., Liberal Studies, Evergreen State College
MFA, Creative Writing, UW Seattle
Ph.D., Composition and Rhetoric, University of Wisconsin Madison
Office: UW1-337
Phone: 425-352-5067
Email: mshima2@uw.edu
Mailing Box: 358530, 18115 Campus Way NE, Bothell, WA 98011
Teaching
No matter the class, my teaching always requires an on-going exploration of what is in order to contemplate what might be.
As such, I try to design classes that do the following: 1) provide multicultural, historic perspective; 2) create space in the classroom for students to bring and consider their diverse and dynamic identities; 3) utilize a variety of classroom activities to engage multiple learning styles; 4) explore contemporary multicultural situations relative to the specific course; and 5) stimulate critical thinking regarding the future and solutions to conflicts covered in the class.
The work I ask students to do often consists of both informal and formal types of writing, even in courses that are not explicitly about writing. Students in all of my classes can expect a significant amount of both small group and full class discussion, as I pay specific attention on ensuring that all voices are heard in the classroom. And because all texts require shifts in styles of reading, I devote some attention to metacognitive discussions of the ways we might read, especially as we shift across genres.
No matter what my plans are though, my approach to teaching always shifts depending upon the people, place and moment. I try hard to lean in to the student/s and moment in front of me. Whether I am working with factory workers trying to translate twenty years of experience into a one-page resume, or with new college students trying to hone ever-evolving ideas into an essay that stands still, or recent immigrants trying to express anger over proposed English-only laws, the nuances of my teaching are teased out differently depending upon the exact circumstances of a given class or a given individual student. And there's always the possibility that events taking place outside of the classroom will change what I do. This is the exciting part about teaching and why I continue to do it: one never knows what exactly will happen.
Recent Courses Taught
BWRIT 132-133 Composition Stretch Sequence
BWRIT 134/BCORE 107 Race, Language and Power
BIS 238 Language, Identity, Culture, Power
BISAES Historical Memory and Social Conflict (Remembering "Internment" and Nikkei Dissent)
Research and Creative Practice
Broadly speaking, my scholarship focuses on the ways U.S.-based communities of color have used written language to respond to and/or contend with the experiences of racialized oppression, both in private and in public. This has meant I regularly engage—through research and study—with the politics of language and identity; the embodied experience of writing as a site and practice of struggle; and the (multi)cultural rhetorics of social justice work and activism.
Most of my recent publications and talks have focused on Japanese American rhetorics of redress in response to the community's World War II experience of mass incarceration. Such scholarship has meant an intentional interdisciplinary approach as well as a great deal of attention to research methodology and the politics of community knowledge.
My more current research and creative practice interests center on several different threads that sometimes inform each other and sometimes diverge: 1) a socially-engaged, creative practice of poetry writing; 2) poetic and/or graphic memoirs by women of color; 3) 19th-20th century racializations of "Asian Americans"; 4) decolonizing history and cultures of Hawai'i; 5) decolonizing history and cultures of Okinawa/Uchina/Ryukyu Islands; and 6) Shimanchu/Okinawan diaspora identities.
Selected Presentations
"'Me Inwardly Before I Dared': Private Writing, The Legacy of "Internment" and the Rhetorics of Gaman," Towards Critical, Historical and Transnational Dialogues on Japanese "Model" Education lecture series. Global Education Office, Graduate School of Education, Kyoto University, Japan. July 2020.
To Redress and Serve: Relocating Authority in Academic Service and Community Work. Graduate Student Colloquium. University of Wisconsin Madison. March 2018.
Diversity Activism and Educational Change: Negotiating Limits and Seizing Opportunities. Workshop co-facilitated with Wayne Au. 4th Annual Diversity & Inclusion Conference. University of Washington Bothell. February 2018.
"Writing, Redress and Social Justice." Book discussion for Relocating Authority: Japanese Americans Writing to Redress Mass Incarceration, in conversation with Robert Shimabukuro, author of Born in Seattle: The Struggle for Japanese American Redress, Elliot Bay Bookstore. Seattle, Washington. February 2017.
Selected Publications
"Regarded as Weak, Nikkei Women Write to Relocate Authority during World War II." Invited chapter. Japanese American Women Speak. Los Angeles, CA. Forthcoming.
"A Just Memory of Unintelligible Life: Speak, Okinawa", The International Examiner, 21 April 2021. Web.
When Five Seconds is a Fence, University of Colorado Press and Utah State University press website. Guest Blog Post. 26 April 2016.
Relocating Authority: Japanese Americans Writing to Redress Mass Incarceration, Utah State University Press/University Press of Colorado, 2015.
Relocating Authority: Japanese Americans Writing to Redress Mass Incarceration, Utah State University Press/University Press of Colorado, 2015.
"Me Inwardly Before I Dared: Japanese Americans Writing to Gaman." College English. Vol. 73, No. 6. July 2011.
"Relocating Authority: Co-Author(iz)ing a Japanese American Resistant Ethos Under Mass Incarceration," Representations: Doing Asian American Rhetoric. LuMing Mao and Morris Young, eds. Utah State University Press: Logan, UT. 2008. Recipient of an Honorable Mention for the 2008 Mina Shaughnessy Award.
Present Tense: Writing and Art By Young Women, (co-edited with other members of the Young Women's Editorial Collective: Amy Agnello, Maria Braganza, Sonia Gomez, Laura MacFarland, Zola Mumford, Micki Reaman, Teri Mae Rutledge, and Megan Smith), CALYX Press: Corvallis, 1996.
"After the Separation," Fierce Brightness: 25 Years of Women's Poetry. Margarita Donnelly, Beverly McFarland and Micki Reaman, eds. Calyx Press: Corvallis, 2002.
"Sockeye and Searching," Bamboo Ridge Journal. Number 27. Spring 2000.
"Dandelions and Seaweed," Intersecting Circles: Writings by Hapa Women. Marie Hara and Nora Cobb, eds. Bamboo Ridge Press: Honolulu, 2000.
"Picture," CALYX Journal. Vol. 18, No. 1. Summer 1998.