Loren Redwood
Lecturer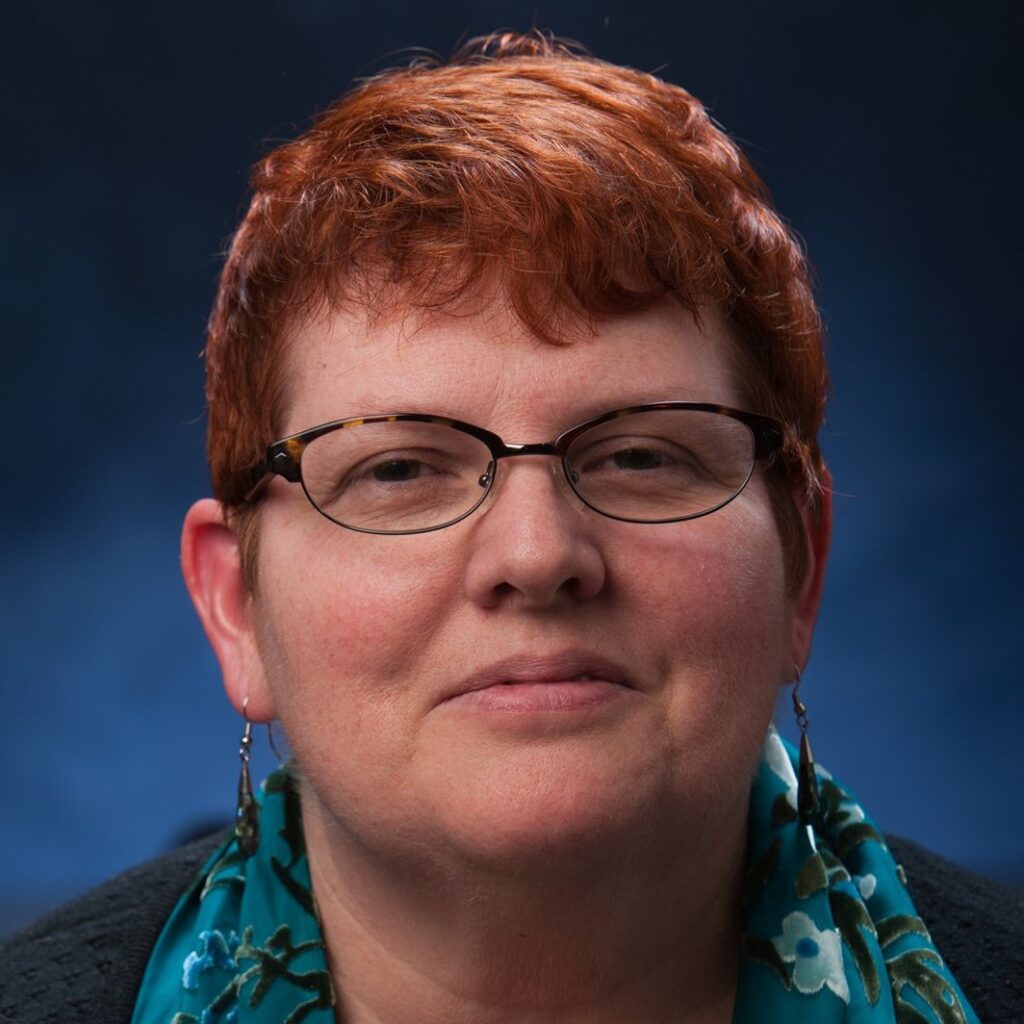 B.A. General Studies, Indiana University, Bloomington
M.SW Social Work, California State University, Sacramento
Ph.D. American Studies, Washington State University, Pullman

E-mail: lredwood@uw.edu
Mailing Box: 358530, 18115 Campus Way NE, Bothell, WA 98011-8246
Teaching
My personal path to higher education and academic achievement has been that of a non-traditional student. As a result, I am highly aware of the privilege of education and am passionate about my role as an educator. I believe that education provides students with critical tools and opportunities for great change, growth and transformation. My research interests inform my teaching by keeping me current on theories and issues compelling to the interdisciplinary perspectives of American Studies, Gender Studies and Ethnic Studies and Social Justice. I value positive engagement with my students and greatly enjoy the work of assisting my students in their journeys and growth as critical thinkers. In addition, I endeavor to create an equitable classroom in which students feel comfortable exploring their ideas as active participants. I strive to function as an ally in and outside my classroom and to embody my commitment to anti-racist, -sexist, -classist, -ableist, and -homophobic practices in the courses I teach. Furthermore, I endeavor to assist my students in acts of inquiry that advance their understanding of personal subject positioning privilege and of oppression as an institutional and structural phenomenon enacted within a specific historical context. Success in my classroom is achieved when we, as a group, seek and act upon informed methods of social action and change.
I am new to UWB, teaching for the first time on the Bothell Campus in Winter Quarter 2011. Prior to work at UWB, I taught for several years at Washington State University, Pullman, and Eastern Oregon University in La Grande, Oregon.
Courses Taught
B CORE 107 Undocumented, Unafraid, Unapologetic: Youth Resistance and Social Change
B CORE 115 The Ideology of White Supremacy and the Construction of Race
BIS 181 Introduction to Sociology
BIS 399 Portfolio & Career Development
BIS 495 World of Work IAS Student Internship Course
Research/Scholarship
My research interests include the interdisciplinary fields of American Studies, Gender Studies, Comparative Ethnics Studies, and Immigration as it intersects with Labor. As such, I make use of feminist theory, theories of immigration and migration, transnational labor, labor markets, racialization, critical race theory and theories of cultural citizenship, as well as knowledge of global financial institutions and the impact of global capitalism. My current research focuses primarily on issues of labor exploitation as it interconnects with race, class, gender, sexuality, and nationality. I have a particular interest in research work that advances understandings of low-wage labor, labor exploitation and transnational labor as it affects immigrant populations, with a specific focus on immigrant women. My research further examines violations of civil and human rights of immigrant populations as well as struggles for social justice.
Selected Publications
"Strong-Arming Exploitable Labor: The State and Immigrant Workers in the Post-Katrina Gulf Coast." Social Justice 35.4 (2008): 33-51. Print.
"The Rebuilding of a Tourist Industry: Immigrant Labor Exploitation in Post-Katrina New Orleans." Seeking Higher Ground: The Race, Public Policy & Hurricane Katrina Crisis Reader. Ed. Manning Marable and Kristen Clarke. New York: Palgrave Macmillan, 2007. 141-153. Print.
"Globalization and Transnational Women's Labor: Intersections & Transformations/Pedagogical Strategies." Teaching Resources on Racism, White Privilege, and Anti-White Supremacy. Ed. Shu-Ju Ada Cheng. College Park, MD: National Women's Studies Association/The Women of Color Caucus and the Anti-White Supremacy Task Force, 2006. 177-187. Print.