Jeanne Heuving
Professor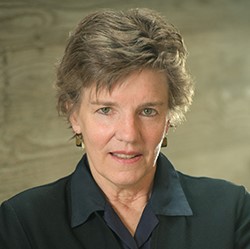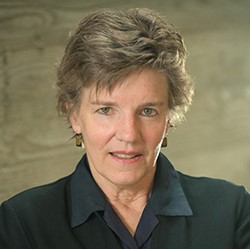 B.A. English, Stanford University
M.A. Creative Writing, University of Washington
Ph.D. English, University of Washington

Graduate Faculty in English
English Department
University of Washington Seattle

Judith E. Wilson Fellow in Poetry 2022, Cambridge University, UK.
Office: UW1-348
Phone: 425-352-5354
Email: jheuving@uw.edu
Mailing Box: 358530, 18115 Campus Way NE, Bothell, WA 98011-8246
Teaching
I teach classes in creative writing and poetics, literature and other arts, and cultural studies. In many of my courses, I emphasize poetics, or why we write how we write. In general, I place a strong emphasis on how something occurs. By understanding, for example, how an essay or poem is constructed or how in the twentieth century the concept of sexuality emerges at the same time as do many new specialized academic disciplines, we are better positioned to understand and to intervene in our existence. Each of us comes into our lives through different historical junctures, inheriting a diverse and sometimes conflicting array of cultural beliefs, ideas, and practices. I hope to help students learn how to participate more actively in the very make-up of their lives—in its furtherance and alteration.
Recent Courses Taught
BIS 387 Women and American Literature: Between Sincerity and Masquerade
BISIA 310 Creative Writing: Poetry
BCWRIT 502 Process of Thinking and Memory
BCWRIT 510 Cultural Change and Writing
Research/Scholarship
My research has evolved through my two primary commitments–to engage in experimental writing and in scholarly inquiry. I recently published the book Transmutation of Love and Avant-Garde Poetics with the Modern and Contemporary Poetics series at the University of Alabama Press. The Transmutation of Love and Avant-Garde Poetics is a probing examination of how the writing of sexual love undergoes a radical revision by avant-garde poets in the twentieth and twenty-first centuries. Today, the exploration of love by poets—long a fixture of Western poetic tradition—is thought to be in decline, with love itself understood to be a mere ideological overlay for the more "real" entities of physical sex and desire. In The Transmutation of Love and Avant-Garde Poetics, I claim that a key achievement of poetry by Ezra Pound, H.D., Robert Duncan, Kathleen Fraser, Nathaniel Mackey, and others lies significantly in their engagement with the synergistic relations between being in love and writing love. These poets, I argue, have traded the clichéd lover of yore for impersonal or posthuman poetic speakers that sustain the gloire and mystery of love poetry of prior centuries. I have edited two books of essays, Nathaniel Mackey, Destination Out: Essays on his Work, and Inciting Poetics: Thinking and Writing Poetry, co-edited with Tyrone Williams.
In my creative writing, I seek to engage oblique aspects of existence and to alter conventional understanding. My first published full-length book of creative writing, Incapacity—a cross genre work of autobiography, biography, fiction, and poetry—received a book of the year award in 2004 from Small Press Traffic. Rachel Blau DuPlessis commented about this book: "How many facets has event? What is at stake in need? What is authorship? Where do the powerful directives of negativity lead? Engaging the potential of post-patriarchal narrative and subjectivity, yet inside women's dilemmas in our time, Jeanne Heuving writes a saturated, paradoxical, pensive and intense book on transformative seismic events and on misty envelopments that link inside and out like a moebius loop." My second book, Transducer, a book of experimental poetry, was described by the poet Andrew Joron as a "trance inducer. Watching its petals fall, I am hypnotized into hearing frequencies audible only to the blind."
As a participant in an extended international innovative writing scene, I have worked on diverse editing projects, read my work in multiple national and international venues, and curated and produced reading series. At the University of Washington Bothell, I founded and served as the first director of the MFA in Creative Writing & Poetics. Outside of UW Bothell, I have served on the editorial advisory boards of HOW2 and Chax as well as within the Subtext Collective during the fifteen years that the Subtext Reading Series brought new writing from Seattle and elsewhere to the Seattle metropolis.
I have received research grants from the National Endowment for the Humanities, Fulbright Foundation, UW Simpson Humanities Center, and Beinecke Library at Yale.
Selected Publications
Brilliant Corners, Chax Press, 2022
Mood Indigo, Selva Oscura Press, 2019
Nathaniel Mackey, Destination Out: Essays On His Work, Introduction and editor, Contemporary North American Poetry Series, University of Iowa Press, 2021.
Inciting Poetics: Thinking and Writing Poetry, co-edited with Tyrone Williams, Recencies Series, University of New Mexico Press, 2019.
"'What is More Precise Than Precision'? Tisa Bryant's Unexplained Presence." The Fate of Difficulty in Contemporary Poetry. Editors, Charles Altieri and Nicholas Nace. Northwestern University Press, 2017: 211-226.
The Transmutation of Love and Avant-Garde Poetics, University of Alabama, Modern and Contemporary Poetry and Poetics Series. Editors Charles Bernstein and Hank Lazer. 2016.
"Chronology II: American Women Poets 1950-2000." With Cynthia Hogue. Twentieth Century American Women Poets. Ed. Linda Kinnahan. Cambridge: Cambridge University Press, 2016.
"An Interview with Nathaniel Mackey, Conducted by Jeanne Heuving" Contemporary Literature Vol. 53: 2, Summer 2012: 107-236.
Transducer, Chax Press, 2008.
Incapacity, Chiasmus Press, 2004.
Omissions Are Not Accidents: Gender in the Art of Marianne Moore (Wayne State University Press, 1992).
"Kathleen Fraser and the Transmutation of Love," Contemporary Literature, Fall 2010: 532-564.
Jeanne Heuving: in conversation with Dodie Bellamy, Jacket 27 (April 2005): 1-16.
"An Exchange Among Joan Jonas, Susan Howe and Jeanne Heuving," conducted by Valerie Smith. Joan Jonas: Five Works, Queens Museum of Art, Queens, New York, 2004: 127-136. Reprinted in HOW2:3 (Spring 2005)
A Dialogue About Love [. . .] in the Western World / Tracking Leslie Scalapino," HOW2 1:7 (Spring 2002): 1-45.
"The Violence of Negation or 'Love's Infolding,'" The World in Time and Space: Towards a History of Innovative Poetry 1970-2000, ed. Ed Foster and Joseph Donahue, Talisman House Publishers, 2002: 185-200.
Reviews of the Transmutation of Love and Avant-Garde Poetics
Jeanne Heuving has written an ardent study of the metamorphosis of Western love and its classic poetic tropes involving desire and the poetic objects of longing, by proposing an altered configuration of eros in modern and contemporary poetry. Resisting the attack on or the reduction of love as only a literary or social convention, and acknowledging changed relations of gender and altered knowledge of sexualities in modernity, Heuving treats the poetic practices of Pound, H.D., Duncan, Fraser and Mackey and offers serious theorizing on the poetics of Amor. This vibrant contribution to poetic criticism makes claims for love as ecstatic perception, the I as "othered" in love, and the affects and effects of this eros, all going beyond the poetry of the yearning gaze and the static beloved into a wider libidinal field. In fascinating readings and deft theoretical insights, she tracks the implications of this re-articulation of eros for poetic languages, formal innovations, textual subjectivities, and poetics."
—Rachel Blau DuPlessis, author of The Pink Guitar: Writing as Feminist Practice, Blue Studios: Poetry and Its Cultural Work, and Purple Passages: Pound, Eliot, Zukofsky, Olson, Creeley, and the Ends of Patriarchal Poetry
"The Transmutation of Love and Avant-Garde Poetics proposes that the engagement of sexual love and its energies is the source of the creative power in some of the most interesting poetry written in the past one hundred years. Asserting the value of a 'projective love and libidinized field poetics,' Jeanne Heuving astutely draws our attention to the erotic transformations that animate the poetry of Pound, H. D., Duncan, Mackey, and Fraser, assessing changes through the psychodynamic propositions of Plato, Freud, Lacan, and Kristeva. The result is a truly enlightening insistence on the connections between these poets' formal innovations and the topic of sexual love, whose permissions Heuving ingeniously finds submerged as a slowed down, introjective set of relations in Olson's 'Projective Verse,' a discovery I find revelatory. The whole book, sharply written and superbly argued, should alter the way American avant-garde poetry is read."
—Peter O'Leary, author of Phosphorescence of Thought and Gnostic Contagion: Robert Duncan and the Poetry of Illness