Jason Morse (he/they)
Lecturer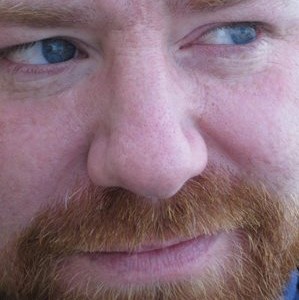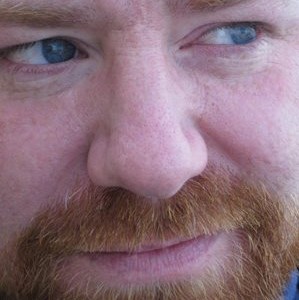 B.A. English, Creative Writing Concentration, University of Maine
M.A. English Language and Literature, University of Washington
Ph.D. English Language and Literature, University of Washington
Office: UW1-391
Email: jhmorse@uw.edu
Intro
My research takes an interdisciplinary and intersectional approach to the cultural studies of sexuality as a form of gendered racial power, including especially the way that stereotypes work as tactics of this power. I argue that literature and other cultural texts have always provided an better understanding of the stereotype as a form of power than the established theories and scholarship have.
Teaching
I teach classes on writing, American race and ethnic studies, feminist, gender, and queer/sexuality studies, literature, film, and visual art. My main teaching objective is to introduce learners to concepts and cultural texts that allow them to understand the variety of ways that power shapes our understanding of the social world, including our understanding of both others and ourselves. I am continually developing an inclusive, anti-racist/feminist pedagogy that encourages learners to work actively to investigate the various ways that cultural texts (including literature, visual art, film, graphic memoir/comics, internet media, and bodies as texts) engage the intersection of the social categories of race, sexuality, and gender through a close attention to language and context and a critical questioning of the assumptions underlying most forms of cultural representation.
Writing is an important aspect of all of my courses. I believe a writing-focused engagement with the cultural studies of literature and art allows students the opportunity to research and write about topics that explore their own life-worlds at a variety of critical distances while they develop foundational analytical skills that translate to other classes and their work beyond the university. For example, my composition and research writing courses offer new writers the opportunity to practice the skills, genres, and conventions of academic argumentation by engaging research and writing as an essential way to make connections between the analysis of sometimes difficult critical concepts in scholarly sources, their own interpretation of cultural texts (sometimes from different time periods), and their own social worlds. My literature and cultural, American, and ethnic studies classes focus similarly on a cultural critique that interprets multi-ethnic, multi-generic texts that represent UWB's diverse student populations through the analysis of form, concepts, texts, and the historical, cultural, and social contexts of our present moment in order to better understand how power works through the institutional structures and the social formations, categories, and practices that frame and structure our lives. The goal of all of my classes is to build students' intellectual confidence in their own interpretations of texts and their own analysis of their life-worlds.
Recent Courses Taught
BIS/BEDUC 255 Critical Diversity Studies: "American Intersections"
BCORE 104 Discovery Core Experience: "The Cultural Work of Stereotypes"
BCORE 115 Discovery Core: "The Functions of Sex: Race and Gender in America" (Here's a short article about the class.)
BCORE 120 Discovery Core: "The Cultural Studies of Graphic Memoir"
BWRIT 134 Composition: "Readin', Writin', and Stereotypin'"
BWRIT 135 Research Writing
BLEAD 103 People Skills: "Power, Sociality, and Ethical Leadership Skills"
Research/Scholarship
My research informs heavily my commitment to engaging students in cultural analysis as a way to learn to build arguments and understand their social world. I earned my PhD from the University of Washington. While there, I also was a Public Scholar fellow and was also part of two collaborative research collectives through the Simpson Center for the Humanities that informed my research and thinking. The Race/Knowledge Project explored the relationship between cultural work and the neoliberal university for understanding race and racialization while Queer Worlds focused on the way that queer scholarship shifts as it becomes institutionalized.
My book project Promiscuous Contexts: Race, Sex, Gender and the Problem of the Stereotype in the Politics of Representation examines the persistence of the sexual and racial stereotyping of African Americans in the United States since Reconstruction. Specifically, I am interested in the problem of the stereotype, including how they are able to affix essentialist, ahistorical identities onto their subjects while also being able to adapt to changing social attitudes in ways that make them appear perpetually current. For instance, I engage the Jezebel and the Black Buck stereotypes to show how they continue to frame social relations and legitimize racial violence into our present in part by evolving into stereotypes such as the Welfare Queen and the Criminal. I argue this longevity is due to a resistance to critique that stems from the way that past and current social scientific discourse has defined the stereotype as a rectifiable misrepresentation and that this hegemonic account of the stereotype has resulted in misreadings that have foreclosed the complex critical insights about how stereotypes work that many cultural texts may provide.
My scholarship intervenes in what I call the "corrective fallacy" of stereotyping apparent in a wide variety of scholarship, social movement discourse, and literary, popular, and other cultural texts. These accounts continue to rely on Walter Lippman's early social psychological rendering of stereotypes as false "preconceptions" able to be corrected given enough "true" information. These corrective models defines the stereotype as a problem of individual mindsets rather than as a tactic of institutional and systemic power. This approach remains relatively unquestioned in the current quantitative scholarship that once again psychologizes the idea of the stereotype by its effects (stereotype threat) or impulses (implicit bias or microaggressive behavior) and focuses on "correcting" the mindset of either victims or perpetrators. Other scholarship that focuses on the transgressive possibilities of the stereotype's "productive ambivalence" also remains invested in the idea that the effects of stereotyping can be changed through critical re-presentation. I contend that this fallacy has framed much of our understanding of stereotypes, including our reading practices of texts that represent them. Against the grain of this corrective discourse, my project offers a schematic I discern in the work of Francis E.W. Harper, Ida B. Wells, Richard Wright, James Baldwin and others that I call, after Kobena Mercer, "promiscuous contexts." While much of the scholarship on these authors analyzes the "truth" they reveal behind a particular stereotype, I draw on women of color feminism, queer of color critique, and the cultural studies of representation to argue these texts offer radical contextualizations that reveal the stereotype as a form of promiscuous power that works most effectively through its multiple relations with other stereotypes within multiple structures of power, desire, and identity.
Educational Leadership
I am or was part of several initiatives on the UWB campus that engage pedagogical and curricular concerns, including:
Equity Across the Curriculum Initiative Team Member: I am a member of the inaugural team tasked with engaging the ways that faculty and staff can work toward a more inclusive curriculum for students at UWB. The group is creating workshops and materials to aid in the adoption of more inclusive, critical, and trauma-informed pedagogy, UDL, and accessibility protocols, as well as ways to support faculty and staff at every level of this development and/or implementation.
CAWG/FYPP Participation: I am a part of American and Ethnic Studies; Gender, Women, and Sexuality Studies; Culture, Literature, and the Arts, and the Rhetoric and Composition CAWGs as well as an active participant in conversations about FYPP pedagogy.
BWRIT 135: Research Writing Working Group: Since I was invited by the Director of Composition in 2019, I have been part of a group thinking about ways to develop hybrid and distance learning options for Research Writing courses.
Technology Teaching Fellows Institute: During the summer of 2020, I was a part of a week-long conference/program focused on best practices for developing fully online classes.
Writing Pedagogy Fellowship: During the AY 2019-2020, I was a member of the inaugural group of writing teachers from different disciplines across UWB that discussed ways to support each other and develop the writing curriculum across campus.
Selected Publications
I am currently working on a book project (which is increasingly obvious is actually two) that investigates the ways that late 19th and early 20th century African American literature and cultural work have theorized hypersexual stereotypes, including how the cultural texts of Wells, Wright, and Baldwin engage the "Black Buck"/"Black Rapist" stereotype and how Harper, Pauline Hopkins, Jessie Fauset, and Toni Morrison engage the "Jezebel" and other forms of the hypersexual Black woman. Part of this work involves analyzing how both media portrayals of young men of color like Michael Brown as criminal "demons" and the counter-discourse working against those portrayals relies on the corrective theory of stereotyping, which forms the basis of an undergraduate research mentorship project at UW.