Janelle M. Silva (she/her/hers)
Associate Professor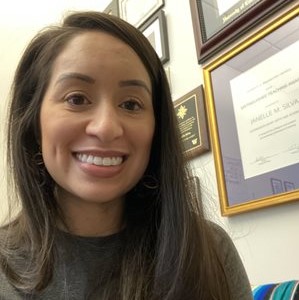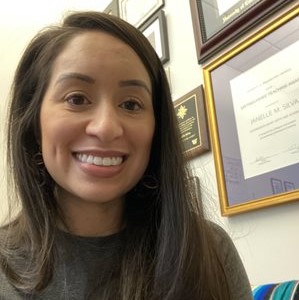 B.A., Psychology and History of Art & Visual Culture, University of California, Santa Cruz
PhD., Social Psychology and Feminist Studies, University of California, Santa Cruz

Recipient of the University of Washington Bothell Distinguished Teaching Award, 2016
Office: UW1-338
Phone: 425-352-3202
Email: jmsilva@uw.edu
Mailing Box: 358530, 18115 Campus Way NE, Bothell, WA 98011-8246
Teaching
I see my classroom as a hotbed for critical thinking, knowledge generation, and intriguing dialogue. To quote John Brown Childs' (2002), "we all live in different rooms, with different fixtures, different things that make our room our room. Yet together, we all live in the same house and we must learn how to live in that house as one." Ideally, it is my hope that students will leave my classroom realizing the importance of recognizing difference and understanding how power and social structures shape a person's lived experiences, as well as use the skills they have acquired to work toward social action.
My goal is for students to learn to use their voice, be agentic and active learners, and take their knowledge "to the streets". To guide students in this process, I utilize a variety of methods in my teaching, including debates, class presentations, lectures, film screenings, group projects, and critical dialogue. My lectures are designed to be more conversational and I consistently challenge students to think about social context, power, and privilege so that they learn to work toward social change. My experiences in higher education consistently had me questioning the "so what?" as to why what I was learning was important for me to know. I address this in each class by providing students the "so what?" through connecting theory to practice and allowing students to discover this link for themselves. I encourage students to meet with me throughout the quarter to discuss the curriculum and their reflections on the course. It is my goal that all students leave my class and put theory into practice by taking the skills and knowledge they have acquired to be a part of future change.
Recent Courses Taught
BCUSP 170 Introduction to Psychology
BIS 225 Social Psychology
BISSEB 304 Institutions & Social Change
BISCP 343 Community Psychology
BIS 350 Intergroup Relations
BIS 450 Decolonizing Psychology
BISCP 489 Projects in Community Psychology
Research/Scholarship
My research focuses on how young people can be empowered to create socially just change in their schools. The questions that drive my research center on the topics of power, privilege, equity, and social justice. Which social groups are represented, and which are being ignored or derogated? How is power being defined and what can adults do to facilitate student empowerment? How are young people moving toward social action and how does that connect to their views of social justice? And, from a collectivistic standpoint, what are the potential outcomes (e.g., coalition building) for social change that can come from observing how young people are constructing their environments and impacting their surroundings?
Selected Publications
Silva, J. M. & Las Gatas. (2021). Here to stay: How we created a movement toward decolonizing our high school. Special issue on racial justice and anti-racist practice by the Community for Ethnic and Racial Affairs (CERA) in the Global Journal of Community Psychology Practice.
Silva, J.M. (2019). Pragmatic realists in action: Moving towards a transcommunal
pedagogy of community psychology. Special issue on undergraduate teaching in CP in the Global Journal of Community Psychology Practice.
Silva, J.M. (2019). "We Got You": What raising up the next generation of scholar-activists has taught me. Chapter accepted for publication in BRAVE: Narratives by BRAVE women of color academics (Manya Whitaker & Eric Grollman, Eds.).
Silva, J.M. (2017). Whose community are you working for? A change agent case study. The American Journal of Community Psychology, 60, 483-490.
Silva, J.M. (2017). When research unravels: One community psychologist's tale of becoming a nepantlera. The American Journal of Community Psychology, 59, 239-251.
Langhout, R.D., Ellison, E.R., Kohfeldt, D., Nguyen, A., Fernandez, J.S., Silva, J.M., Gordon Jr., D.L., & Rosas, S.T. (2016). Thinking through our processes: How the UCSC Community Psychology Research and Action Team strives to embody ethical, critically reflexive anti-racist feminist praxis. The Global Journal of Community Psychology Practice, 7(4), 2-10.
Silva, J.M. (2016). Reading, writing & revolution: Becoming critical multicultural citizens in first grade. The Social Studies, 107(5), 1-8.
Silva, J.M. & Langhout, R.D. (2016). Moving Toward an Empowering First Grade Classroom for Working Class and Working Poor Latina/o Children: An Exploratory Analysis. The Urban Review, 48(1), 149-174.
Silva, J.M. & The Students for Gender Equity. (2015). A feminist approach to teaching community psychology: The senior seminar project. The Feminist Teacher, 25(2-3), 111-123.
Silva, J.M., Langhout, R.D., Kohfeldt, D, & Gurrola, E. (2015). "Good" and "Bad" kids? A race and gender analysis of effective behavioral support in an elementary school. Urban Education, 50(7), 787-811.
Silva, J.M. (2012). Critical classrooms: Using artists' lives to teach young students power and privilege. Urban Education, 47(4), 776-800.
Silva, J.M. & Grabe, S.A. (2011). The public sector, women and leadership. Invited chapter in M. Paludi & B. Coates (Eds.) Praeger Handbook on Women's Leadership: Transforming Organization Through Shared Power.
Silva, J.M. & Langhout, R.D. (2011). Cultivating agents of change in children. Theory and Research in Social Education, 39(1), 61-91.
Hurtado, A. & Silva, J.M. (2008). Creating new social identities in children through critical multicultural media: The case of "Little Bill." New Directions in Child and Adolescent Development, 120, 17-30.
Hurtado, A. & Silva, J.M. (2008). The road less traveled: The sex lives of Mexican
immigrants. [Review of the book Erotic Journeys: Mexican Immigrants and Their
Sex Lives, by G. González-Lopez]. MALCS Journal, 72, 78-80.