Diane Gillespie
Professor Emeritus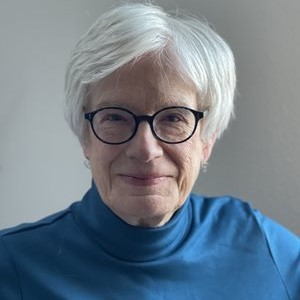 B.A. English, Southern Illinois University
Ph.D. Cultural and Psychological Studies in Education, University of Nebraska Lincoln

Recipient of the University of Washington Bothell Distinguished Teaching Award, 2010
Email: dianegil@uw.edu
Teaching
I love teaching in an interdisciplinary program because I can examine, with my students, interesting social and psychological phenomena from multiple perspectives. Shared explorations of such topics create a dynamic learning environment for me and I hope for my students. When possible, I use pedagogies that engage students personally with subject matter. I want the ideas they study to matter deeply to them and to transform how they think about and act in the world. I try to get to know my students through learning their names, listening and attending to what they say in class, and responding fully to what they write. I also believe that the most significant learning often occurs in collaboration with one's peers. Genuine exchanges of ideas encourage reflective practice and intellectual growth, and so I use carefully designed small group exercises that allow students to test out their ideas and get feedback about their understanding of the course materials.
Recent Courses Taught
BIS 435 Interactive Learning: Theory and Practice
BIS 437 Narrative Psychology
BIS 449 Advanced Topics in Psychology: Empathy
Research/Scholarship
My research combines interactive learning, multicultural education, reflective teaching practices, and most recently human rights education. From 1999-2005, I worked closely with the Washington Center for Improving the Quality of Undergraduate Education on a state-wide diversity project entitled Critical Moments. From 2002-2007 I conducted qualitative and quantitative research on small groups with other IAS faculty and IAS and Business program students on the use of small groups in our interdisciplinary program. I spent my 2006-07 sabbatical in Senegal, West Africa, at Tostan, a nonprofit organization which practices community-led development. During my time in Senegal, I wrote a brochure on this organization and published an article (with Molly Melching) on how human rights came to be included in Tostan's nonformal adult education program. In 2009, I continued research on Tostan's human rights education (with Ben Cislaghi and Gerry Mackie) with grant support from UNICEF and The Wallace Global Fund. We videotaped and interviewed participants in three rural communities as they attended the democracy and human rights sessions during the first part of Tostan's education program. Tostan's program has been recognized and studied for its innovative approaches to social norm change which has resulted in abandonment of female genital cutting and early or forced child marriage in West and North Africa. The current, ongoing study examines the role of values education in the transformational process.
Selected Publications
Cislaghi, B., Gillespie, D., & Mackie, G. (2017) Values Deliberation and Collective Action: Community Empowerment in Rural Senegal. Palgrave MacMillan.
Cislaghi, B., Gillespie, D. & Mackie, G. (2017). Expanding the Aspirational Map: Interactive Learning and Human Rights in Tostan's Community Empowerment Program. In Bajaj, M. (Ed.). Human Rights Education: Theory, Research, Praxis. (pp. 252-56).
Goldmann, L., Lundgren, R. Welbourn, A., Gillespie, D., Bajenja, E., Muvhango, L., &  Michau, L. (2019). On the CUSP: The Politics and Prospects of Scaling Social Norms Change Programming. Sexual and Reproductive Health Matters, 27:2, 51-63, DOI: 10.1080/26410397.2019.1599654
Weber, A.M., Diop Y,. Gillespie D., et al. ( 2021). Africa is not a Museum: The Ethics of Encouraging New Parenting Practices in Rural Communities in Low Income and Middle-Income Countries. BMJ Global Health: 6:e006218. doi:10.1136/ bmjgh-2021-006218
Gillespie, D. & Melching, M. (2010). The Transformative Power of Democracy and Human Rights in Nonformal Education: The Case of Tostan. Adult Education Quarterly, November 2010 60: 477-498, first published on March 26, 2010. doi:10.1177/0741713610363017.
"College Students Attitudes about Learning in Small Groups after Frequent Participation" (with Cinnamon Hillyard and Peter Littig), Active Learning 11 (1), 2010.
"Villagers Ending Female Genital Cutting," Seattle Post-Intelligencer, August 17, 2007.
"Villagers Agree to End Female Genital Cutting," Seattle Post-Intelligencer, January 21, 2007.