Colin Danby
Professor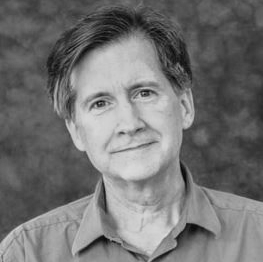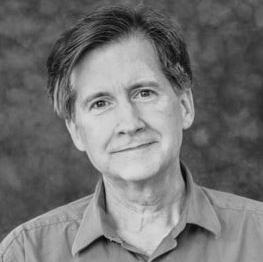 B.A. Classics, Dartmouth College
Ph.D. Economics, University of Massachusetts, Amherst
Office: UW1-245
Phone: 425-352-5285
Email: danby@uw.edu
Mailing Box: 358530, 18115 Campus Way NE, Bothell, WA 98011-8246
Teaching
I hope my courses will leave students with tools and concepts that help them make sense of the world. With that in mind I aim in each course to do just a few things, but well, and to give students as many chances as possible to try things out. What will stay with you, five years from now, are the skills you have developed. Courses feature exercises, large and small written assignments, drafts, and in general multiple opportunities to get feedback from me. I do a lot of in-class small discussions and group exercises to get folks thinking and talking, but these days I don't do group assignments. I find myself engaged in most courses with the basic question of how we know things to be true. We start with data. The relevant data may be qualitative or quantitative depending on your research question, but we have to start by facing the world as it is, in its messy variety. Next, most of my courses feature readings that set up serious debates over how we should interpret that evidence. Social science is far from settled, and so it is my responsibility to present a range of astute perspectives, and yours to try to understand views that differ from your own.
Recent Courses Taught
BIS 300 Introduction to Interdisciplinary Inquiry
BISGST 303 History and Globalization
BISGST 324 International Political Economy
BIS 490 The History of Economic Nationalism
Research/Scholarship
I'm first of all a development economist, with a focus on finance. I did research in Mexico in 1992 and 1993 for a dissertation on the liberalization of the Mexican financial system, and also worked on financial development in El Salvador. I sought to use the "Post-Keynesian" analytics of MichaÅ' Kalecki, Hyman Minsky, and Paul Davidson to examine institutional changes in open, developing economies. This informed my interest in the Mexican economist Juan Noyola.
This left me dissatisfied with the institutional assumptions that underpin most of the Post-Keynesian literature, and so I published a number of papers that worked with literatures in anthropology and feminist theory to critique those assumptions and explore alternatives. Relatedly, I have worried since graduate school about the way economic theory assumes economies are national. After pursuing this in a few papers I published in 2017 The Known Economy, a postcolonial critique of the history of national income accounting.
My current project examines the role of race in economics in the late 19th and early 20th centuries, in particular the economists Alfred Marshall, Irving Fisher, and John Maynard Keynes.
Selected Publications
"Meade, Phillips, and the Two-Country Model." History of Political Economy (53:4) 2021.
Noyola, Juan (1922–1962). In: Vernengo M., Caldentey E.P., Rosser Jr B.J. (eds) The New Palgrave Dictionary of Economics. Palgrave Macmillan, London.
The Known Economy: Romantics, Rationalists, and the Making of a World Scale. Routledge CRESC Series, 2017.
"How is Community Made?" 221-235 in Robert F. Garnett Jr., Paul Lewis, Lenore T. Ealy, eds., Commerce and Community: Ecologies of Social Cooperation (Routledge, 2014)
"Post-Keynesianism without modernity" Cambridge Journal of Economics 33:6 (November 2009).1119-1133.
"Political Economy and the Closet: Heteronormativity in Feminist Economics," Feminist Economics. 13:2 (April 2007), 27-53.
"Noyola's Institutional Approach to Inflation" Journal of the History of Economic Thought 27:2 (June 2005), 161-178.
"Toward a Gendered Post Keynesianism", Feminist Economics 10:3 (November 2004), 55-75.
"Lupita's Dress: Care in Time", 2004, Hypatia 19:4 (Fall 2004), 23-46.
"Firms in a Neoliberal Transition: The Case of Mexico 1990-1994" Journal of Economic Issues 36:3 (September 2002), 581-600.