Carrie Bodle
Associate Teaching Professor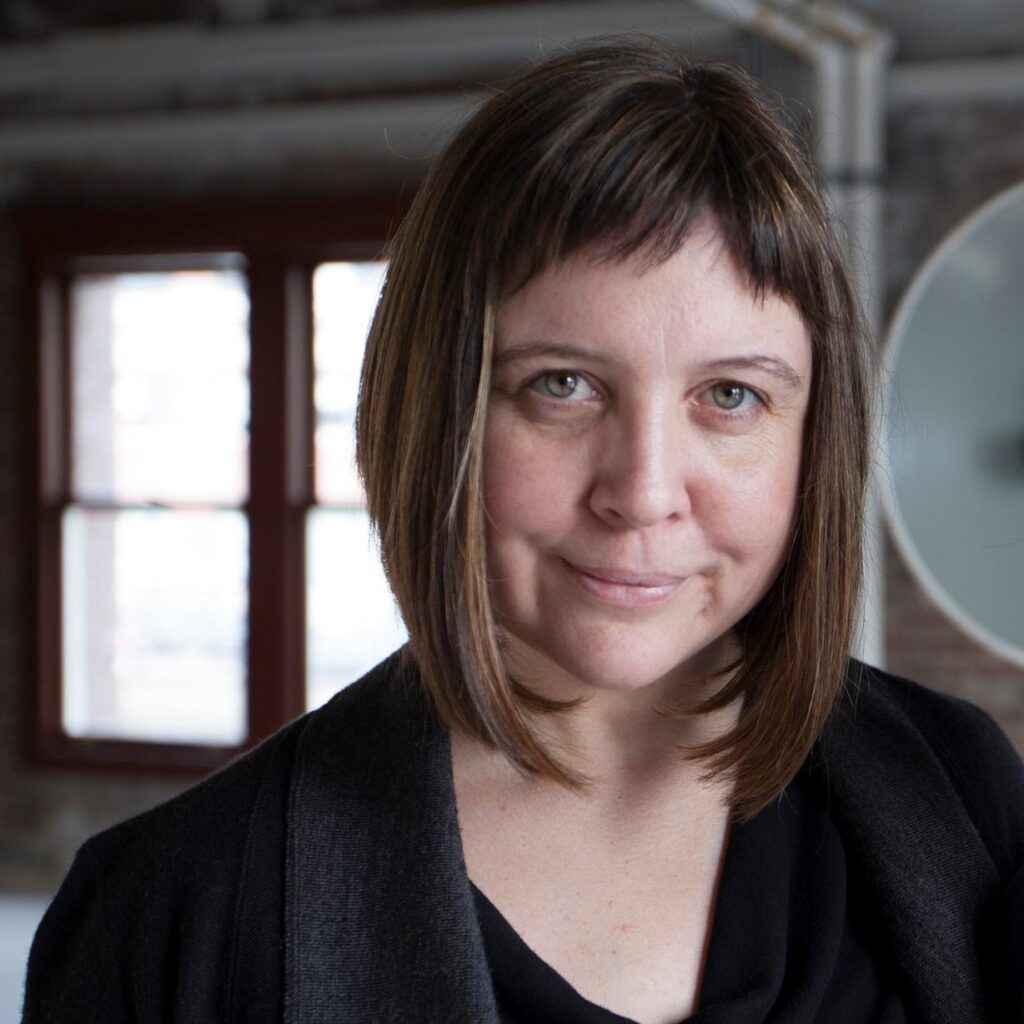 B.F.A. (With Distinction), Art and Technology, The Ohio State University
M.S.V.S. (Masters of Science in Visual Studies), Visual Arts Program, Massachusetts Institute of Technology
Office: UW1-343
Phone: 425-352-3703
Email: cbodle@uw.edu
Website: www.carriebodle.com
Mailing Box: 358530, 18115 Campus Way NE, Bothell, WA 98011-8246
Teaching
My teaching interests are centered on establishing an atmosphere of curiosity in the classroom. It is curiosity that engages exploration, formulates questions, and encourages idea realization. Curiosity is not safe – oftentimes it is the prerequisite for the greatest success or the most disastrous failure. In my classroom students of various backgrounds oscillate between their trained fields and their collaborative efforts in entering new territory. These crossovers that happen between the arts, sciences, and the humanities create an air of invention and the interactions that result are invaluable. It is my desire to foster an interdisciplinary approach – this was my training as an artist and I find it useful for engaging in constructive discourse.
Recent Courses Taught
BART 131 Introduction to Visual Art
BCUSP 104/107 DCI Art and Performance, Video, Place, and Technology
BART 191 Art and Public Space
BART 197 New Media Art
BIS 209 Engaging Visual Arts: Contemporary Visual Arts
BISIA 213 Integrated Arts
BIMD 352 Interactive Media Design Junior Studio II
BIMD 353 Interactive Media Design Junior Studio III
BISIA 344 Video Art
BISIA 483 Space, Site, Video
Research/Scholarship
My work and research as a practicing artist explores site-specific video and sound installations that concern the interdisciplinary relationships between art and science, including the social, political and cultural perspectives that artwork takes on in the public domain.
Selected Publications
"Sonification." in B. LaBelle & C. Martinho, eds. Site of Sound: Of Architecture and the Ear, Vol 2, (Errant Bodies Press, 2011)
"Engaged: 20 Years of the MIT Visual Arts Program." Aspect Magazine: Chronicle of New Media Art, biannual DVD publication. 2010
"Sonification/Listening Up." Leonardo Music Journal. Volume 16, annual. Noises Off: Sound Beyond Music. MIT Press: Cambridge, MA. 2006
Selected Exhibitions
Giant Steps: Artist Residency on the Moon, King Street Station, Seattle, WA, 2016 (Group Exhibition)
Public Space? Lost & Found. MIT Media Lab, Cambridge, MA, 2014 (Group Exhibition)
METHODology. Method Gallery, Seattle, WA, 2013 (Group Exhibition)
Atmospheric Weather. City of Settle Muncipal Tower, 2013 (Group Exhibition)
Sine Wave Bike Racks. Permanent public artwork in Kendall Square, Cambridge, MA, commissioned by the City of Cambridge Public Art Program, installed 2012
Wavelines. Center on Contemporary Art (CoCA), Seattle, WA, 2012 (Solo Exhibition)
Tangible Competitive Intangibles. Jacob Lawrence Gallery, University of Washington, School of Art, 2012 (Group Exhibition)
Waveforms. Grunwald Gallery of Art, Indiana University, Bloomington, IN, 2011 (Group Exhibition)
Forecast: Communicating Weather and Climate. Washington State Convention Center, Seattle, WA, 2011 (Group Exhibition)
Sewing Sonifications. ArtSparks Westlake Park Public Art Initiative, City of Seattle Parks and Recreation Department, City of Seattle Office of Arts and Cultural Affairs, and 4Culture. Seattle, WA, 2009 (Solo Exhibition)
Waveforms. Harborview Eye Institute. Seattle, WA, 2010 (Solo Exhibition)
Natural Cycles. Tryon Creek State Park, Portland, OR, 2006 (Group Exhibition)
The Flattening and Opening of Space. 911 Media Arts Center, Seattle, WA, 2006 (Collaboration with Margie Livingston)
Sonification / Listening Up. I.M. Pei's Green Building on the MIT campus Cambridge, MA, 2005 (Solo Exhibition)
Boston CyberArts Festival ARTCOM Show. DeCordova Museum, Lincoln, MA, 2005 (Group Exhibition)
Creative Intelligence: New Work from the MIT Visual Arts Program. Location One Gallery, NYC, 2004 (Group Exhibition)