Ben Gardner
Associate Professor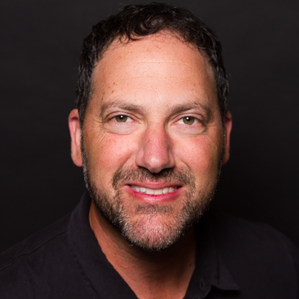 Faculty Coordinator, Global Studies, School of Interdisciplinary Arts & Sciences
Chair, African Studies Program, Henry M Jackson School of International Studies
Adjunct Associate Professor, Department of Geography, UW Seattle
Faculty Affiliate, Center for Environmental Politics, UW Seattle

B.A. Anthropology, Connecticut College
M.E.S. School of Forestry and Environmental Studies, Yale University
Ph.D. Geography, University of California, Berkeley

Recipient of the University of Washington Bothell Distinguished Teaching Award, 2014
Office: UW2 314
Phone: 425-352-3591
Email: gardnerb@uw.edu
Mailing Box: 358511, 11136 NE 180th Street, Bothell, WA 98011-1713
Teaching
I believe students interested in the relationships among culture, power, and political and economic change should have a broad training in theories and methods to question, for example such couplings as place and identity, nature and culture, local and global, market and state. Once students are grounded in political, economic, historical and performative approaches to help them understand the world, I ask them to use their knowledge as a tool for action. I ask my students not only to learn anthropology, geography, or cultural studies; I ask them to become ethnographers, geographers, and writers in my classroom. I want them to question the everyday practices and ideas that produce our own common sense understanding of the world, and critically evaluate the assumptions and beliefs that underpin conventional wisdom.
I attempt to create a student-centered classroom in which student interests, experience, and knowledge help determine how to approach course material to collectively learn about the subject. At the end of a course I want students to have their own understanding of the topics and questions explored, what is interesting about them, and why understanding them is important to their lives. I want students to think and act critically, understanding that their everyday actions are intimately linked to the issues we study, no matter how abstract or distant they may first appear.
I am a proud recipient of the University of Washington distinguished teaching award (2014) and the University of Washington undergraduate research mentor award (2017).
Recent Courses Taught
BIS 264 Africa on Film
BIS 282 Globalization
BIS 300 Interdisciplinary Inquiry
BISGST 303 History and Globalization
BIS 340 Approaches to Cultural Research
BIS 420 Colonizing History in Sub-Saharan Africa
BIS 480/JSIS 389 Critical Perspectives on Ecotourism in Tanzania
BCULST 502 Cultural Studies Research Practices
BCULST 510 Engaging Cultural Studies
BCULST 593/ BPOLST 583 Environmental Politics
BCULST 589/BPOLST 593 Development and Globalization
HUM 595 Public Culture: Indigenous Encounters
Research/Scholarship
My research engages political questions and theoretical debates, contributing to scholarship on 1) the cultural politics of the environment, 2) political economy of development, and 3) the post-colonial state. I have published in edited book volumes and peer reviewed journals about gender and development, land rights and transnational investment, and the links between community, landscapes, and activism. Through ethnographic research on the transnational and trans-local aspects of development, my work brings to light the grounded struggles that give shape to so-called global phenomena. I am currently working on a project looking at how social media of tourism influences conservation ideas and policies. I am also collaborating with Ron Krabill (IAS) and Anu Taranath (UW Seattle CHID and English) on a project, Pedagogies of Reciprocity, looking at the political economy and cultural politics of study abroad in higher education.
I enjoy bringing my research and teaching to diverse public audiences. I am currently a speaker with the Humanities Washington Speakers Bureau. If you are interested in having me speak at an event please click the above link for more information.
Selected Publications
2017, with Ron Krabill. "Against the romance of study abroad." Blog essay for Africa is a Country. July 5, 2017.
2017. Stopping the Serengeti road: Social media and the discursive politics of conservation in Tanzania. Other geographies: the influences of Michael Watts. Edited by Shard Chari, Susanne Friedberg, Vinay Gidwani, Jesse Ribot and Wendy Wolford. Wiley-Blackwell.
2017. Elite discourses of conservation in Tanzania. Social Semiotics, Volume 27, Issue 3.
2016. Selling the Serengeti: The Cultural Politics of Safari Tourism in Tanzania. Geographies of Justice and Social Transformation Series. Athens Georgia, The University of Georgia Press.
2012. Tourism and the Politics of the Global Land Grab in Tanzania: Markets, Appropriation and Recognition." The Journal of Peasant Studies, Volume 39, Issue 2.
2009. "Are Livestock a Troublesome Commodity?" Geoforum 40(5).
2008. "Telling Nala's Story: Transnational biography and politics in a Maasai community in Tanzania." Book chapter for the volume, Telling Young Lives: Portraits in Global Youth. Temple University Press.
2008. with J. Igoe, F. Nelson, and A. Williams. "Community-Based Conservation and Maasai Livelihoods in Tanzania." Book chapter for the volume, Changing Landscapes in Maasailand: Land Use, Livelihoods, and Community Conservation. Springer Press.
Recent Talks and Presentations
To travel or not to travel: The possibilities and perils of ecotourism, July 2017, McMenamins/UW Bothell Pub Night Talks at Anderson School
A road runs through it: Tourism, culture and the politics of conservation, A talk for Humanities Washington Speakers Bureau, February 2017, Whatcom Community College, Bellingham, May 2017, Hagan Foundation Center for the Humanities, Spokane Community College and August 2017, Asotin County Library/Basalt Cellars Winery, Clarkson, WA
Selling the Serengeti: Colonialism, capitalism and conservation, April 2017, Connecticut College, Department of Anthropology, New London, CT.
Teaching Workshops
Teaching African Studies, African colonial history workshop, teaching collaboration, using Google Maps to teach commodity chain analysis, using online discussion boards more effectively, building a teaching portfolio, teaching cultural studies to undergraduates, anthropology of tourism, power and inequality, cultural studies research methods, political ecology of travel and tourism.