Alka Kurian
Associate Teaching Professor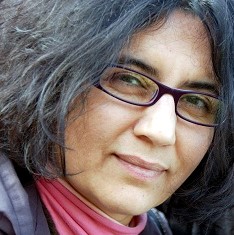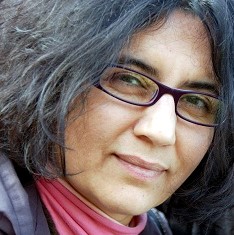 Faculty Coordinator: Gender, Women & Sexuality Studies

M.A. M.Phil., French, Jawaharlal Nehru University, New Delhi, India
Maitrise, French, Université Stendhal, Grenoble, France
Ph.D. Film and Cultural Studies, University of Sunderland, UK
Office: UW1-143
Email: alkak@uw.edu
Teaching
I teach a range of courses that focus on film, media, gender studies, and the human rights discourse. My background is in South Asian diasporic film and literature where I examine the politics of representation of the issues of race, ethnicity, gender, identity, sexuality, politics, religion, neo-colonialism, and globalization.

The focus of my teaching and is in unraveling a specific form of post-colonial gendered cinema where the cinematic narrative is viewed as an act of political engagement with the world and a site of feminist struggle. I am interested in South Asian oppositional cinematic narratives (non-mainstream, documentary, or experimental) with the view to understanding the everyday struggles of women and identify the development of their political consciousness. My interest in alternative cinematic practices of South Asia is closely allied to my fascination with the representational politics of Bollywood, a major cultural site in India that produces, perpetuates, circulates and problematizes dominant ideology both at home and within the South Asian diaspora. Central to my teaching is transnational feminist film and media practices located in the Middle East, Africa, Europe, and North America where I stress the significance of an interdisciplinary approach to understanding the cinemas of border, displacement, and migration. And finally, my teaching also takes on board a historical understanding of national and international feminist theories, a critical exploration of the interlocking system of global hierarchies of power and oppression, and an examination of resistance strategies put in place by contemporary feminist movements envisioning a just and equitable world.
Recent Courses Taught
BIS300 Interdisciplinary Inquiry
BIS224 Introduction to Feminist Studies
BIS324 Gender, Human Rights and Global Cinema
BISCLA380 World Literatures
BISGWS301 Critical Gender and Sexuality Studies
BIS466 Human Rights and Resistance
BIS480 Gender, Culture, and Human Rights: Study Abroad in India
Research/Scholarship
My research interests center on gender studies, digital feminism in the Global South, feminist politics in South Asia, gender and cinema, world literature, and cinemas of opposition, border, and of displacement.
I host the podcast South Asian Films and Books and have recently founded TRASAL (Traveling South Asian LitFest)
I was a Fulbright US Scholar to Morocco in 2021.
Selected Publications
Books
Narratives of Gendered Dissent in South Asian Cinemas (2014), New York: Routledge (Taylor and Francis group)
New Feminisms in South Asia: Disrupting the Discourse through Social Media, Film, and Literature (co-edited) (2017) New York: Routledge (Taylor and Francis)
Book Chapters
"Social Media-Led Fourth Wave Feminism in Morocco." (co-authored) Handbook of Media and Culture in the Middle East. Wiley and the International Association for Media and Communication Research. 2023
"Bad Girls of Pinjra Tod," in Subramanian (Ed.) Carceral Liberalism, University of Illinois Press. 2022
"Films, Web Series, and the Feminist Fourth Wave: Alankrita Shrivastava's Bombay Begums and Dolly Kitty Aur Voh Chamakte Sitare," Synergies Inde publiée et éditée par le GERFLINT, 2022
"Siren Song: Understanding Pakistan through Its Women Singers," F. A. Khan, Pakistan, OUP, in Fatima Sadiqi, Journal of African Gender Studies, Indiana University Press. 2023
"Gender, War, and Resistance: A case of Kashmir," (2021) in Chowdhury and Niyogi (Eds) South Asian Filmscapes: Transregional Encounters, University of Washington.
"Gender and Indian Cinema: Continuation and Change," (2018) in Lal and Panda (Eds.) (2nd ed.) Signifying the Self: Women and Literature, Macmillan.
"Decolonizing the Body: Fourth Wave Feminism in India," in Kurian and Jha (Eds.) (2017) New Feminisms in South Asia: Disrupting the Discourse Through Social Media, Film and Literature, New York: Routledge.
"Solidarity Through Dissidence: Violence and Community in Indian Cinema" (2016) in Elora Chowdhury and L. Philipose (Eds.), Dissident Friendships: Imperialism, Feminism and Transnational Solidarity, University of Illinois Press.
"Postcolonial Transgression in Deepa Mehta's Feminist Quartet" (2016) in Viswamohan, Aysha Iqbal & John, Vimal Mohan (Eds.). Behind the Scenes: Contemporary Bollywood Directors and their Cinema. London, NY & New Delhi: Sage