Oregon Ash
Fraxinus latifolia – Oregon ash
At a Glance: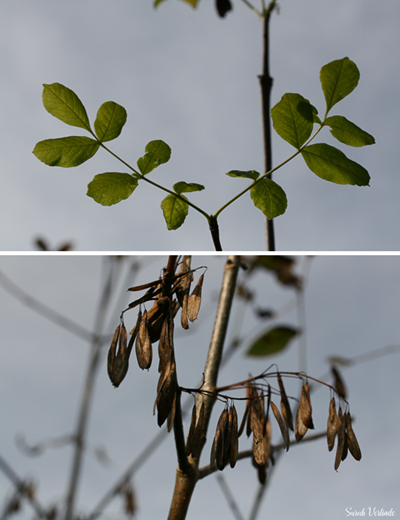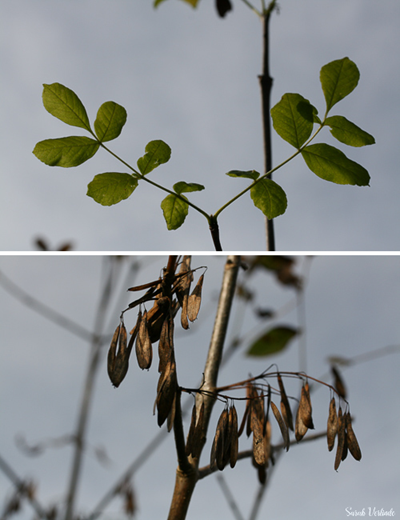 Family: Oleaceae
Plant Type: Small tree
Distribution: Pacific Coast, California to British Columbia, mostly south-west washington
Habitat: fertile moist soils near rivers and lakes, wetlands, and prairies
Height: 25m
Flower/Fruits: small and appear before the leaves. They range between green and reddish-orange. Fruits develop into hanging dried samara.
Flowering Season: June-August
Leaves: Leaves are compound, comprised of 5-7 leaflets, oppositely arranged.
Generation: Perennial
Notable feature: yellow leaves during fall. Tree is oppositely branched.
Restoration and Conservation
Seeds start forming after the tree is around 30 years old and are dispersed by the wind. The trees are commonly used as an ornamental tree in PNW cities. It is used in restoration projects establishing quickly in moist areas like the edges of wetlands.
Ethnobotany
Oregon Ash is commonly used as firewood because it splits easily and has a high heat value. The wood is hard and strong and used in furniture, panelling, flooring, pallets, and wood crates. Native Americans used the tree to build tools like axe handles, canoe paddles, and tobacco pipes.
References and Resources
This article was written by Sarah Verlinde. For questions regarding the UWB/CC Plant Tour, contact Sarah at severlin@uw.edu.