Graduating class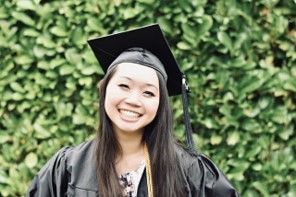 Each year, more than 200 students achieve their goal of completing their program of study with the School of Nursing & Health Studies. Students graduate with a Master of Nursing, a Bachelor of Science in Nursing or a Bachelor of Arts in Health Studies.
Every June, students are highlighted in a digital album of photos and stories and listed below by degree.
Class of 2023
You are invited to share your story and a photo to add to the Class of 2023 album.
Meet our graduates:
Class of 2023 by degree
Master of Nursing

Bachelor of Science in Nursing

Bachelor of Arts in Health Studies

Master of Nursing
Shanell Brown
Carmen Elizabeth Caffey
Shelley Amanda Gentry
Gillian Elise Guinn
Bernedette Celix Haskins
Matthew Ray Healy
Summer Hopkins
Oruene Jack
Joelle Bree Loewen
Amy Lynn
Christine Louise McCarthy
Janelle Constantino Reidy
Misha Nicole Severson
Morgan Leigh Sidles
Taylor A Smith
Kayla Sytsma
James Fielding Vaughan
Bachelor of Science in Nursing
Emma Abdieva
Mina Ali
Hamdi Mohammed Ahmed
Molly Brandabur
Feliz Shirlei Spearman-Altheimer
Hannah Baer
Sean Bak
Sara Kathleen Baron
Solomon Belay
Selam Belay
Maggie Blogin
Kim Briggs
Bethany Amber F Butay
Yalda Rose Byott
Maria Ernahlyn Caba
Fakebba Ceesay
Anna N Chamberlin
Callie A Chinn
Jackie Gachau
Dorsey Nane G Dael
Harleen Kaur Dhillon
Gaira Dibba
Amira Drinjakovic
Linda Thanh Duong
Naila Farah
Caralyn Ann Ferrier
Emily Fulbright
Grace Njoki Gitome
Jodi Granger
Jessica Harnasch
Sasha Hathaway
Qiao He
Ellie Rose Hendrickson
Annie Ho
Yuki R Hubbard
Isatou Jaiteh
Elias Jiru
Payton Nicole Johnson
Sarah Ju
Neda Kazempourmatanagh
Michael kifletzion
nelly wangari kihiu
Jakey Arthur Kirsch
Sarah Ogendi
Adi Adrian Koutoubi
Anjani Prasad Kumar
Y-Nhi Le
Eunmi Lee
Joon Hyuk Lee
Jane Lee
Michael Edward Severtsen
Elise Marshall
Cherese K Smith
Christina Masters
Morgan T Mindt
Sarah Catherine Minnich
Celeste Andrea Mirabal
Justine Monje
Madeline Montgomery
Veronika Moore
Meredith Moran
Miki Nagahashi
Sahar Najibi
Virginia G Naredo Zapata
Hannah Thanh Nguyen
Jenny Nguyen
Tina Nguyen
Sherbano Nick Mohammad
Franck Nkeulia
Ugo Obianozie
Megan Lee Wenthur
Lisa Yu
Caitlin Jean Petrie
Munyrath Phay
Chansotie Rose Phok
Jiani Qi
Reuben Maynard N Quero
Fabiola Rangel
Emma Marie Reinsma
Evan Dean Riley
Karen Elisa Romo Espinosa
Francisco Salazar
Arsh Sandhu
Patrick Sargent
Brittany Lynn Schafer
Hanna Ju
Emily Smith
Cherenet Nessibu Sruru
Alissa Taylor Stebbins
Michayla Steiner
Bella Stribling
Hannah C Terrett
Jenny Emily Todd
Kady Tran
Estinnely Martin
Nicole A Vernon
Wapang Walling
Eileen Xiyan Wang
Irene Tse
Chase Allen Williams
Micari Monique Williams
Brittany Rhiannon Winslow
Taylor Mira Woo
Amber Jo Wright
Heeji Youn
Yorda Weldemariam
Gerum Getachew Zewdie
Bachelor of Arts in Health Studies
Carlos Abad
Zeinab M Abdallah
Nadiya Shakir Abdulkadir
Haley Aria Mae Ahlgrim
Raihaan Ahmad
Juwairriya Ahmed
Lauren Joy Allen
Jenna Alshammaa
Aljon Alvarez
Anastasiya Amineva
Rageshwari Apte
Sophie Averill
Thy Phuong Bach
Giselle Barroso
Momo Boerman
Samuel Matthew Boosey
Karnveer S Braich
Denver Do Le
Allyson Briceno Varela
Kevin Bui
Destiny Alexia Cardenas
Kaoutar Chekroun
Sandy Chen
Caelan Kendahl Cobane
Alina A Damji
Jadyn De Jesus
Jesus Diaz-Tafolla
Arminda Diwantesa-Nsilu
Amiria Zycole Dunlap
Sarah Dyer
Cayla Mae Egberg
Phalai My Frink
Betelihem Tesfaldet Gabreselassie
Ransom K Gardner
Rahwa Hadish Gebretsadikan
Lillian Faize Kaifa
Manav Gill
Aden G Girmay
Noelle Gregorini
Guneet Grewal
Gurneet Kaur Grewal
Kayla J Guiberteaux
Chloe Gutierrez
Soliyana T Habtom
Jinan Hamad
Bilal Alakai Hasan
Amina Jasim Hilfi
Linh Ho
Donna Hoang
Eva Hothi
Brittany Howell
Edith Huerta Huerta
Isabella M Humphries
Mahy Hussein
Hallie Huynh
Nina Vi Huynh
Hudda Ibrahim
Mohmmed ismail
Rebecca Jacobson
Belal Jamali
Shingo Leland Johnston
Jordan Francisco Jose
Omar Lopez-Corona
Iftin Mohamed
Lina Kabilibili Kalume
Asmeret Eyob Kfleyesus
Maha Khan
Fiyori Birhane kidane
Prachi Kumar
Riley Kaye Kwiatkowski
Long Lam
Damon Larson
Naomi Lemma
Larissa Lima
Nicole Lipa
Joan Lopez
Vivian N Lubwama
Uyen Tu Luu
Aminata Chaakunding Marong
Katrina Julia Martinez
Lilia Artaki Matevosyan
Abigail Maurera
Ermias Mesghinna
Sagal Mohamed
Ghofraan Bassam Mohammed
Maariyah Afaf Moinuddin
Alma Montes
Liz Morgan
Isabella Mytien Murillo
Ishika Nayyar
Annie Nguyen
Hillal Omer
Djenica Ortiz
Suzzana Pakootas
Daniella Marie Yago Paulino
Brandon Aulene Sr Phengsavanh
Ashley Samantha Ponce
Sanya Rai
delaram safari
Carra Rei Sakuda
Diyana Berhane Abraha
Nabil Shehadeh
Jade Marie Smith
Hannah Lauren Sy
Pearl Ko
Christina Tea
Misghana G Teages
Semhal M Tesfu
Kimia Torkzadeh
Khanh Do Phuong Tran
Leonel Dyon Valdevieso
Aila Casandra Valdez
Mindy Vu
Bethlehem A Obssie
Yabesera Getachew Wubalem
Claire C Yin