This fall, first-year and pre-major students at the University of Washington Bothell have the option to take Viral Epidemics, a timely topic as they return to in-person learning after 18 months in virtual classrooms. A Discovery Core course, it will not only prepare students for university-level learning, it will also provide context for the state of the world during the second year of the coronavirus pandemic.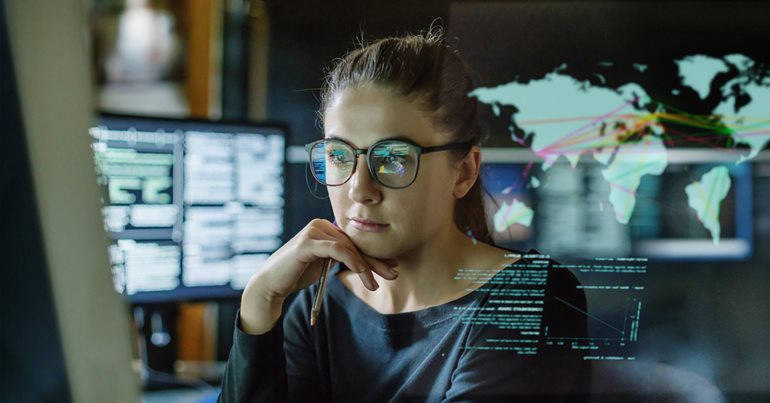 DCX courses include a wide range of electives that fulfill prerequisite requirements at UW Bothell, and they are designed to support students in taking ownership of their growth into university-level students through transformative learning, engaged scholarship and active reflection.
Viral Epidemics in particular also gives students a basic understanding of infectious diseases and how epidemics and pandemics impact, and are impacted by, political and social factors.
Contextualizing the present pandemic
In Viral Epidemics, Dr. Susan McNabb, the lecturer in the School of STEM who originated and teaches the course, answers student questions about the COVID-19 pandemic through the study of pathogens at the biological level and the impact of past epidemics.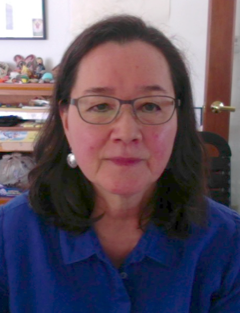 "As a biologist, I help them understand how viruses are part of the environment and also the ecology of their own bodies," said McNabb. "My training is as a molecular and cellular biologist and as a molecular and cellular geneticist, so I like relating it all back to 'How do we know that this is a virus? How do we know what kind of virus it is?'"
McNabb also show students how to use open-access databases such as ProMed where they can find more information about infectious diseases and learn to synthesize scientific studies and data, a skill they will use throughout their academic career.
"We did an active exercise the very first day where we looked at photographs of some pathogens that included bacteria, viruses, fungi, worms and protozoa parasites," McNabb said. "There are lots of different things that can cause infectious diseases. For us in this country, we don't have to face most of them because we have reasonably good public health and medicine, and many people get vaccinated."
On that note, McNabb also explores the most notable scientific feat achieved during the pandemic — creating effective vaccines in record time — and explains how this was done using what scientists have learned during previous outbreaks.
"These vaccines are the fastest ever made, and they work," she said. "A lot of the lessons learned with the Zika virus are being applied now. It's super awesome."
Interdisciplinary approach to science
Beyond teaching about pathogens at the foundational level, Viral Epidemics examines the social-political impact many of these pathogens have had on society. As a result, the class is listed as both a Natural World course and an Individuals and Societies course — and students can choose which requirement they want to fulfill.
"If you think about world history, this connection is extremely important because we know now, for example, that 80-90% of Indigenous people in the Americas were decimated by smallpox," McNabb said. "We need to talk about health care inequity in this country. Viruses and infectious diseases of all sorts play a huge role in shaping our life on this planet."
This inherent interdisciplinarity is one reason first-year student Brandon Bui is happy to be in the course. He's found the topic of viral epidemics to be surprisingly relevant to the Computer Science major he's planning to declare.
"There is a fairly high amount of similarities between a computer virus and a biological virus," Bui said. "COVID-19, for example, is a single strand of RNA just as a computer virus is a string of computer code. Biological viruses are able mutate to become more resistant to antibodies just as computer viruses can change code to avoid antivirus software.
"It's so interesting how many commonalities we can find between two subjects that seem so unrelated," he said. "I think there's a lot that each community can learn from the other."
Introduction to university life
To satisfy the goals of Discovery Core courses, McNabb builds in a variety of different learning opportunities in order to help new students start their college years off strong.
Students work in semi-permanent teams in which each student will try out certain rotating team roles, ranging from manager to presenter to scribe to equity officer. The purpose is to help students develop collaborative skills they will need in university and beyond.
Students also get experience in critical thinking and media literacy through a library project. "They'll be investigating the resources available through the library and analyzing why it is that the library is better than using Google," McNabb said. "We're going to look at news media and science papers, too, all with the goal of helping them develop a stronger understanding of the multiple layers of literacy."
And last, students are given the opportunity to approach assignments in many different ways. McNabb plans to have student debates, individual essays and a group presentation to accommodate different learning styles and to prepare students for the collaboration and rigor inherent in university life.
As Bui looks forward to the rest of the quarter, he said he is looking forward to all that this DCX course presents.
"Starting at a new school, having the chance to get to know new people in a group setting is very helpful in adjusting to college life," he said. "I think this is also a great time to be learning about viruses and pandemics as we are able to see real life examples of what we are learning in this course. I am excited to see everything else Dr. McNabb has planned for the rest of the quarter."