UW Bothell Husky 100

2021 winners
Each year, the University of Washington recognizes 100 students who are making the most of their Husky experience. This year, 12 UW Bothell students were selected as part of the Husky 100 Class of 2021.
What's special about a Husky 100 recipient? They dare to do. They use what they learn in the classroom to create change in their community.
We are proud to introduce our newest Husky 100 honorees.
---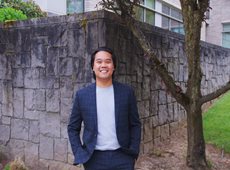 Michael Albellar
senior — biology
It wasn't until I explored community engagement through UW Bothell that I learned the notion of giving without expectations. This lesson propelled me to grow into a servant leader who demonstrates and promotes diversity, equity and inclusion by truly listening to others about their specific needs and working to fulfill them. This will serve me well as a physician: taking into account the many different factors that affect the health of my patients.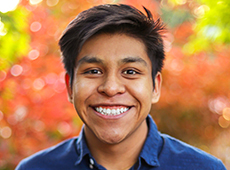 Jorge Azpeitia
senior – media & communication studies; culture, literature & the arts
My Husky experience has allowed me to connect the dots between my academics and multiple identities, ultimately giving me an opportunity to build trust in myself as a first-generation queer Latinx. After college, I intend to use my education to continue creating safe communities, empowering others, and bringing a pedagogical and social justice lens to any field and position I may hold.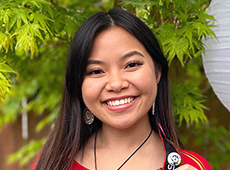 Bryanna Bui
senior – media & communication studies; culture, literature & the arts
As an Asian-American woman, I had always doubted whether I was good enough. I was always seen as incapable to make any decisions on my own and unable to speak out, even if there was wrongdoing, because I was expected to be quiet and a good girl. I hated being trapped by the limits my identity faced. I made it my mission once I came to UW Bothell that the shelter that bounded me needed to break. I was going to find my voice and figure out who I am meant to be.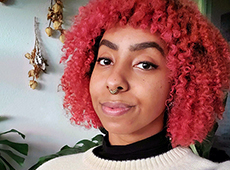 Aaron Davis
senior – health studies; global health; health education & promotion
The greatest takeaway from my [UW] Bothell experiences and learning is clarity and confidence — the clarity to understand the different methods and processes of making positive changes in the world around us, and the confidence to act on those desires to help others. Now I am a health care worker serving marginalized populations of color, and I can genuinely say that I have been changed for the better by my time at UW Bothell.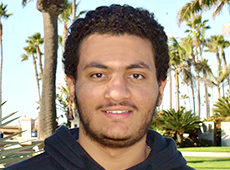 Pavly Galil
senior – biology, chemistry
As a recent immigrant, I faced multiple challenges to continue my education, including language and financial barriers. I kept persevering, and I was able to finish my associate degree before transferring to UW Bothell to earn my bachelor's. My Husky experience will always be considered transformational in my personality. It helped me become a true leader who can soon become a successful dentist, who is empowered to building a more inclusive and accessible world.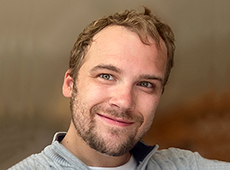 Christopher Hays
senior – law, economics, & public policy; human rights
Throughout one's academic path, we are consistently trying to find our voice and continuously striving to get a seat at the table. As a person with cerebral palsy, finding that voice wasn't just metaphorically difficult but was also physically difficult. UW Bothell made me realize that I do belong at the table, even though there aren't many here like me, by instilling confidence in me with the encouraged development of my voice. Now, I share my story with different state leaders in my legislative internship.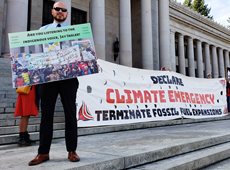 Phoenix Horn
graduate student – policy studies
As a Policy Studies graduate student, I serve as chair and graduate representative to the Chancellor's Advisory Committee for Students where I advocate for my student peers, faculty and staff by facilitating monthly meetings to discuss budgets, legislation and issues that impact the student body on campus. This year we've focused on diversity, equity and inclusion; housing; and policing bills that impact the higher education community, student mental health needs during COVID, facial recognition technology use for remote test proctoring and more.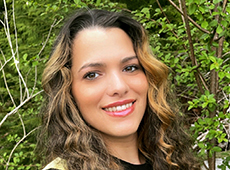 Kristina Jorgensen
graduate student – policy studies
As a womxn of color and first-generation American citizen who has experienced homelessness, domestic violence, the child welfare and criminal justice system, I strengthened my resiliency and self-advocacy as I climbed my way out of my rock bottom. My education has developed me into the respected and trusted community leader that I have become, organizing and cultivating relationships to disrupt these systems and surface the directly impacted voices that are marginalized and often unrepresented in decision making spaces.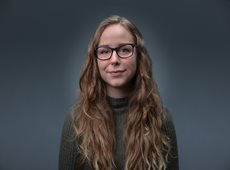 Keziah May
senior – computer science & software engineering
Creating change and accessibility in software starts with a single person seeking the change and making it happen. I looked at my life and thought about how I could create the change that I wanted. As an officer of the UW Bothell Association of Computing and Machinery, I helped found the Diversity Committee for this end. We sought to make software events more accessible to a diverse group of people. I realized creating change starts with me, but it doesn't end there. The change will continue to ripple through all the people inspired by that first person.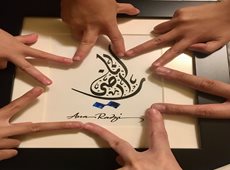 Ana Radzi
senior – elementary education
Growing up I never saw myself represented in the classroom. I felt silenced, misrepresented and unwelcomed. My studies at UW Bothell in the Elementary Education program have changed that environment for me. As a future educator, I see myself in the years to come advocating for underrepresented voices, and taking lead on workshops and trainings to help educators make impactful experiences. I see myself teaching a classroom full of students who feel welcomed, powerful and believe that they can reach their fullest learning potential.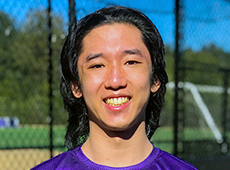 Andrew Truong
senior – mechanical engineering
Throughout my Husky experience, I have been associated with research, leadership and mentorship for high school students. As a senior, I am working as the program coordinator for intramurals on campus while also being a part of undergraduate research. In addition, I volunteer and mentor high school students participating in the Science Olympiad. My involvement is motivated by wanting to make a difference in these various communities, no matter how big or small, and taking initiative to be as inclusive as possible.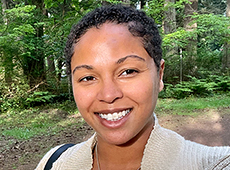 Tay Verville
senior – american & ethnic studies; society, ethics & human behavior; human rights; diversity studies
In winter 2020, I started my passion project called the Black Experience in Education which is essentially a series of semi-structured interviews that follows the life experiences of Black students, whether they were Black students in 1940s or present day. In the summer, I founded a solidarity collective called What They Forgot to Mention which is a Black and Indigenous art-based solidarity collective that seeks to decenter the narrative around what it means to be Black and Indigenous in the United States. Now, I am with the Washington State Legislature where I have learned how to engage with elected officials.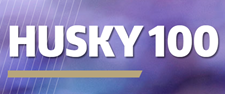 More Husky 100 students!
Check out other students across the UW who have also been named to the 2023 Husky 100.