UW Bothell Husky 100

2019 winners
Each year, the University of Washington selects 100 students who are making the most of their Husky experience. Ten UW Bothell students were selected as part of the Husky 100 Class of 2019. What's special about a Husky 100 recipient? They dare to do. They use what they learn in the classroom to create change in their community. We are proud to introduce our Husky 100 awardees.
---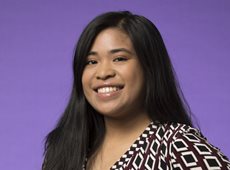 Shawnna Cabanday
senior – electrical engineering
From researching wireless network systems in Japan to mentoring young girls of color, I am passionate about the intersection of engineering and people. Throughout my Husky Experience, I have actively used technology to encourage inclusion and merged my interests in teaching, researching, and electrical engineering. I wish to forever dedicate the rest of my story to engineering better solutions that make amazing experiences possible for humanity and for every person on Earth.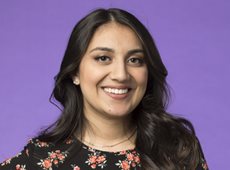 Neha Chhabra
senior – biology
UW Bothell created an atmosphere for students like me who want to explore our cultures and educate others about them. My Husky Experience challenged me to work toward eliminating the barriers that marginalized identities experience, and to serve others by working with people from different socioeconomic backgrounds. Being a dentist is how I will contribute to the health field. I am proud to help students similar to me that want to make a difference in their communities.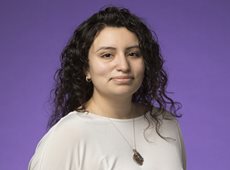 Gloria Gonzalez-Zapata
junior – law, economics & public policy; gender, women & sexuality studies
Individually and collectively, women have felt unheard and undervalued from our greater society. My studies at home and abroad taught me the power of storytelling in the inclusion and empowerment of my community. This is why fellow students and I started Her Campus and Women of Color Healing Circle to create a space for women to reclaim our voice, while recognizing our hurdles and creating a strong-knit community of women.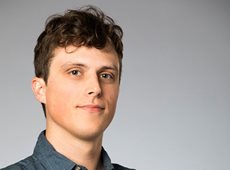 Steve Guardi
recent alumni – environmental studies
I entered UW as a transfer student from Illinois after dedicating three years of my life to national service as an Americorps volunteer in LA and Seattle. As a Husky, I managed to build connections between environmental science, indigenous studies, and creative writing. Highlights include on-campus ecological courses, studying indigenous connections to land while abroad in New Zealand and Norway, biodiversity research in Costa Rica, and serving as a Writing Correspondent for the US Department of State.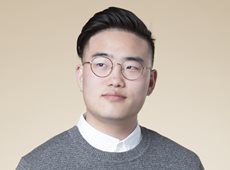 John J. Kim
junior – interactive media design; business administration
Work hard with honesty, integrity, and care so deeply for people that every day you can change the world. I believe that this mission didn't just happen once upon a time and doesn't just wait patiently for us in the future. It begins every day with a conscious choice to serve those around us in the capacity that we can. By designing with the people, for the people, it continues to transform who I am and bring value to this Husky journey.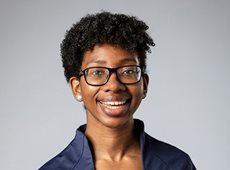 Alyssa King
senior – law, economics and public policy; global studies
My UW experience has encompassed challenging the norms to which society and the dominant culture tells me to conform. It is the power of self-reflection that ignites a deeper understanding of self. My deeper understanding of self is my purpose which is to serve and reclaim my community and neighborhood by fighting gentrification and establishing a youth-centered organization within the Central District. Due to a myriad of experiences in global exploration, law, economics, and public policy I'm sanguine.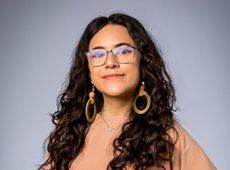 Daniela Murguia
senior – american & ethnic studies; society, ethics & human behavior
My area of focus is within the social justice realm. I have led workshops at college campuses for educators on how to best support undocumented students. I have served different roles within various spaces such as mentor, leadership program coordinator, and student organizer. I was born and raised in León, Guanajuato México and moved to the U.S at the age of 12. I am an unafraid and unapologetic undocumented Mujer, that seeks true liberation of all undocumented and minoritized communities.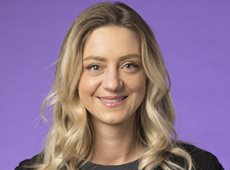 Crystal Nelson
senior – law, economics & public policy
During my time in the School of Interdisciplinary Arts & Sciences, I've been able to expand my knowledge on a variety of disciplines, while simultaneously adding multi-faceted depth to my understanding of discourse surrounding Substance Use Disorder. I'm a person in long-term recovery, and I plan to marry a law degree with my personal experience in order to effectuate change in this arena. It's an exciting time in this country for criminal justice reform, as well as behavioral health reform, and I can't wait to get involved.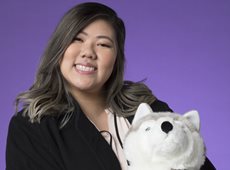 Jessica Nguyen
graduate – cyber security engineering
The UW has enabled my discovery of the intersectional area of software engineering and cyber security engineering. My Husky journey has led me through studying software engineering, working at various tech internships, mentoring others, stumbling into cyber security, to now pursuing a new direction in my career. Now as I move toward finishing my M.S. in Cyber Security Engineering while working as an AppSec Engineer in the industry, I aspire to help empower/pave the way for women in engineering.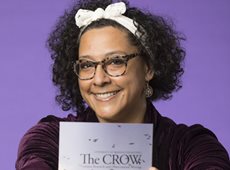 Anny Smith
senior – health studies
I have waited for the opportunity to attend the University of Washington for 29 years so I promised myself that I wouldn't waste a minute that I had at UW Bothell. I put my all into everything I do knowing that, one day, the people I serve will benefit from all that this school has provided me. I hope that I can inspire others to never give up on their dreams of going to college, because we are all deserving of an education.