W Day
Together UW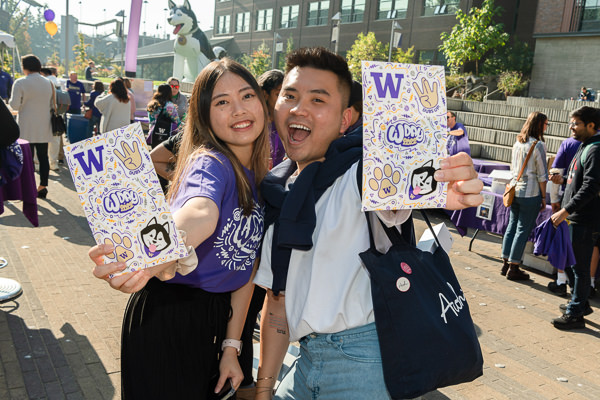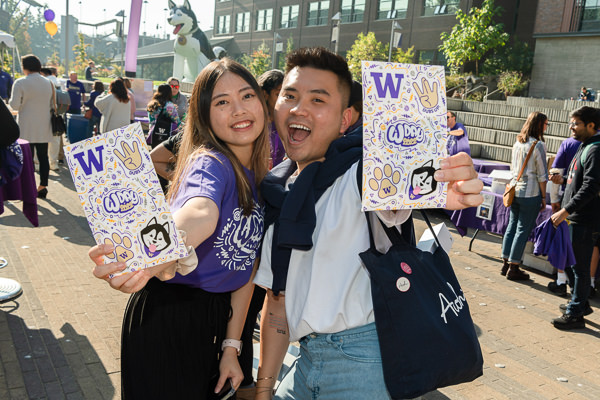 Every year on W Day, Huskies turn the world purple and gold. Huskies everywhere throw on their favorite gear to show off their Purple Pride, coming together to share their love for the UW. What began in 2011 as the University's 150th anniversary celebration now lives on as an annual tri-campus party.
So, let's celebrate what it means to be a Husky! All are welcome at this free, community event on the UW Bothell campus.
Grab a free W cupcake, a slice of pizza and UW shirt. Throw your Dubs up in the photo booth, enjoy music by UWAVE and hang with fellow Huskies.
YOU are part of the Purple & Gold UW Bothell community. All are welcome at this free event. #youWBothell
W Day 2023
Information about W Day 2023 is coming soon. Check out the 2022 Party on the Plaza information below for an idea of the fun to come!
W Day Party on the Plaza
Friday, October 14, 2022
11 a.m. – 2 p.m.
UW Bothell Plaza
Live DJ
UWAVE will be providing music!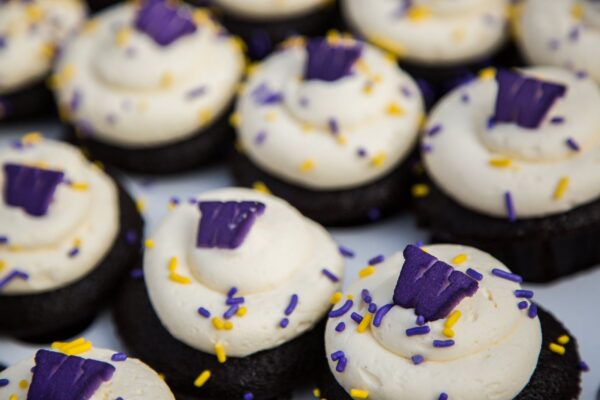 The forecast calls for sprinkles!
W Cupcakes from Trophy Cupcakes will be distributed by UW Bothell leadership including Chancellor Esterberg, vice chancellors, deans and ASUWB.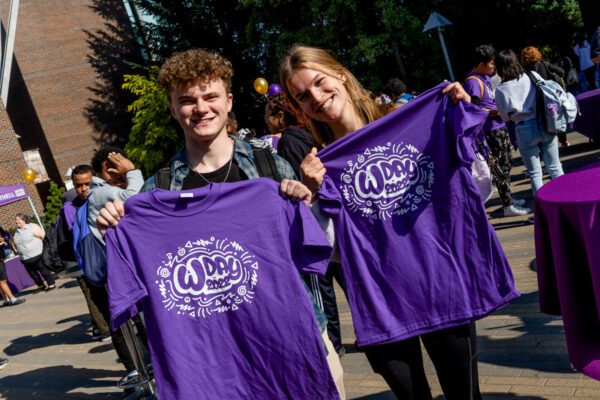 FREE UW Bothell t-shirts
while supplies last
FREE UW Bothell Stickers
while supplies last
PLUS:
games
giveaways
Educators thank-you station
AND MORE!
Accommodation
The University of Washington is committed to providing access, equal opportunity and reasonable accommodation in its services, programs, activities, education and employment for individuals with disabilities. To request disability accommodation contact the Disability Services Office at least 10 days in advance at: 206.543.6450/V, 206.543.6452/TTY, 206.685.7264 (FAX), or e-mail at dso@uw.edu.