Husky Connections
What is Husky Connections?
Husky Connections is part of the nationally recognized Project Connect. Husky Connections is a fun, 6-session peer-led program. You will discuss a series of thought-provoking questions, complete a mini connection project, and ends with a group reunion activity.

This program will help you meet and get to know other students outside of your regular social group and build stronger community on campus. You will meet in groups of 4-8 over the course of 5 1-hour sessions. The sixth is a reunion session can range from sharing a meal together at a local restaurant or engage in an activity on campus or in the community.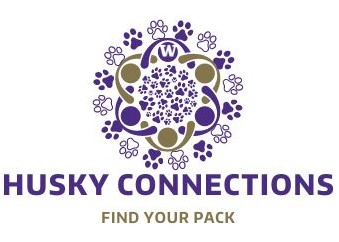 When are Husky Connection Groups?
We will be rolling out groups throughout each quarter. The groups will typically meet once a week at the same time and location. The program will last 5 weeks and then there will be a reunion event a few weeks after your last meeting. Once you register for a group, you will receive confirmation and communications from your Husky Connections Facilitator.
Where do I sign-up for a group?
Fill out the Registration form that will list the currently available groups. Groups will be limited to 8 students and will be first-come-first-serve. If your group preference is no longer available, we will notify you when new groups are available. We will be adding groups throughout the quarter and the rest of the year.
---
Project Connect
Husky Connections is part of Project Connect. Husky Connections facilitators are certified by Project Connect. For more information about Project Connect: