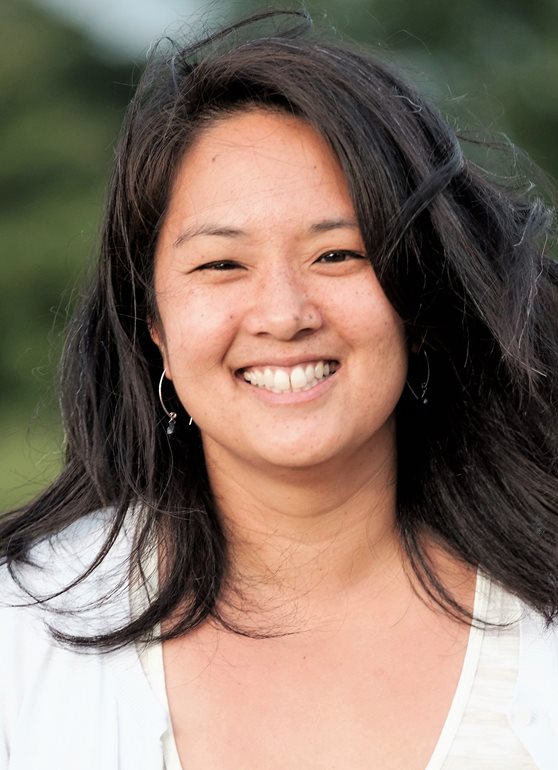 Carrie Tzou, recipient of the University of Washington Bothell's 2020 Distinguished Research, Scholarship and Creative Activity Award, has a current project gaining attention online as a resource for educators and families during the coronavirus pandemic.
It's called Learning in Places.
And the curriculum is suddenly in demand from teachers and families looking for online learning materials while schools are closed.
Award-winning academics
The project is a partnership with Northwestern University, Seattle Public Schools and Tilth Alliance, a Seattle nonprofit. Funded by a $2.9 million grant from the National Science Foundation, the project draws upon local communities at several Seattle schools to develop learning experiences to engage K-3 students, their teachers and their families in ecological reasoning and decision-making.
Visitors to the project website can download plans for families to engage in field-based science.
Learning in Places is just one example of Tzou's scholarly or creative achievements recognized by the award known as DRSCA, which is presented each year to a UW Bothell faculty member. The award comes with a $5,000 honorarium.
"Associate Professor Carrie Tzou has made significant contributions to science education through her research — and, notably, her work with future teachers, current teachers and community partners at libraries and museums," said Chancellor Wolf Yeigh.
"She also applies her scholarship and research knowledge to her leadership as director of the Goodlad Institute for Educational Renewal. The quality of her scholarly research and the commitment she brings to her engagement with students and the community make her a true role model on campus and beyond."
The committee that chose Tzou out of 10 nominees also cited her significant contributions to science education research, impact on students, leadership with the Goodlad Institute, mentoring colleagues and partnering with school districts.
Innovating science methods
This spring, Tzou was prepared to teach her favorite course, Science Methods. Ordinarily, the students who are in a UW Bothell program to become elementary teachers would be learning on site at partner schools, seeing science, literacy and math learning in action.
Like the rest of UW Bothell's spring courses, Science Methods was quickly redesigned to make it work remotely. During the pandemic, Tzou's students are using Learning in Places.
"Go out, do investigations and bring that back into our classes and talk about how you would support this," Tzou tells her students. "In your backyard, garden, neighborhood, walking around the block, there are lots of new things to notice every day. Learn to ask questions about the place we live in, just taking a walk."
It's a project that was intentionally designed to support family discussions around science in everyday life, to make observations and ask questions that don't require any kind of special science equipment, Tzou said. "That's the direction we're working, trying to support our partner teachers."
Learning in Places materials have been downloaded many times, and Tzou has responded to inquiries from educators across the country and the world, including Chicago, Boston, Mexico and the United Kingdom.
"That kind of interest is really exciting for us. It tells us people see that potential in our material to help push their teachers' thinking on how to teach science more equitably," Tzou said. "Our tools are being taken up because we're really centering families as the learning unit, rather than a student sitting online on a computer."
Identity, culture, equity
Tzou, an associate professor in the School of Educational Studies, has been at UW Bothell since 2008 and has been Goodlad director since 2018. She has degrees from Stanford, Vanderbilt and Northwestern universities plus professional experience as a science teacher in middle school.
"When I talk to teachers, I think about the students I had who were making decisions about whether they were interested in science," she said. "A lot of elementary teachers are in that same position — in the process of building their own identities around science — and transferring that to their teaching.
"If you see the problems you solve every day in your life as having to do with math or science," Tzou said, "then making that connection as a scientist is a lot easier."
In addition to building a science identity, it's important to recognize that students with diverse backgrounds bring a lot to class, she believes.
"We try to help kids understand that they come to science-learning settings with a lot of really rich knowledge about how the world works," Tzou said. "Building instruction around what kids know is an equity move."
Another of Tzou's research projects is Tech Tales, which combines electronics and family storytelling experiences at local libraries and museums. She's also working with librarians and after-school providers on activities that add arts to STEM, known as STEAM.
Transformational thinking
Centering learning on students and engaging their families and communities are ways to bring equity to science education, and the DRSCA is really recognition of those partnerships, she said.
"Thinking about how you involve families and communities in making transformative change in STEM education is what I'm passionate about going forward."