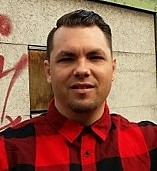 Students in the Master of Arts in Policy Studies program gained practical experience in a winter quarter partnership with Snohomish County's new Office of Social Justice.
As part of their Practicum for Policy Studies course, the University of Washington Bothell students worked on three projects: an assessment of marginalized communities; a comparison of strategies with other governments; and a survey of diversity, equity and inclusion among county employees.
Dr. Charlie Collins, assistant professor in the School of Interdisciplinary Arts & Sciences, said the connection with the county office was one of the best collaborations his courses have had through the UW Bothell Office of Community-Based Learning & Research. "Students got to see some of the behind-the-scenes work that's needed to get policy or legislation done," he said.
Students had the benefit of working in-depth with Annie Cole, the county's human resources policy adviser and liaison for the Office of Social Justice. Cole said the data they gathered will be useful in setting up the new county office.
"I was impressed with the students' commitment to the work and the depth of understanding that they were able to reach in a short period," she said.
In real time
Snohomish County created the Office of Social Justice last summer in response to widespread protests against institutional and systemic racism. Snohomish County Executive Dave Somers said members of the community have suffered from injustice for too long, and racialized policing leads to the over-representation of persons of color in the criminal justice system and jails.

The new office was endorsed by the Snohomish County Council in November with a $150,000 budget. The Policy Studies students presented their three projects March 9 in a teleconference with faculty and three county representatives, including Cole.
Students in the community assessment group reported an unexpected experience: They drafted survey questions and invited leaders of 15 groups to participate — but were met with survey fatigue. Although willing to help, the leaders expressed frustration with the number of surveys they were asked to take and with the lack of results.
To honor the reluctance they heard, students pivoted to a new approach. Some of them analyzed recorded testimony from public meetings that included discussion of law enforcement and racism. Students also held a few small group interviews.
The new approaches confirmed there had been a disconnect between government leaders and people of color, students said. They found that residents felt frustrated and that it was difficult to move the county to act on those frustrations.
Engaging others
Students who reached out to other governments with diversity offices or officers conducted 11 interviews. Students found many of the entities were like the new Snohomish County Office of Social Justice — in the process of establishing practices, compiling resources and looking for management buy-in.
For the employee survey project, students drafted an anonymous questionnaire to gauge perspectives on racial equity. A pilot version went first to county leadership. Their feedback would determine the form of a survey for county employees.
Here are a couple of the questions, as examples. Respondents were asked if they agree, disagree, strongly agree or strongly disagree:
I can voice a contrary opinion at work without fear of misinterpretation based on my race or cultural identity.
It is important to discuss whiteness when addressing racial equity.
Phoenix Rising Horn, who is on track to graduate in August with a MAPS degree, worked with Cole in creating the questionnaire.
Real world work
"I was stoked to see there is an Office of Social Justice for our county," said Horn, an Edmonds resident who has lived in Snohomish County for 20 years and has protested with Black Lives Matter. "It was cool to create the questions that would address the problems I see living here. It was real work with the county I live in. I totally loved it."
Horn (Law, Economics & Public Policy '20) previously conducted anti-racist research with Collins and appreciated the new opportunity with Snohomish County and Cole. He's a former Army medic who volunteered as a street medic with protesters over the summer in Seattle.
"I saw that the work with Annie was as critical as being out in the street providing first aid for protesters."
Horn also participates in campus policy issues as chair of the Chancellor's Advisory Committee for Students. Eventually, he would like to run for office and serve or work in the Legislature with a focus on the environment, immigration and human rights.
"College has empowered me to be a strong advocate for others."