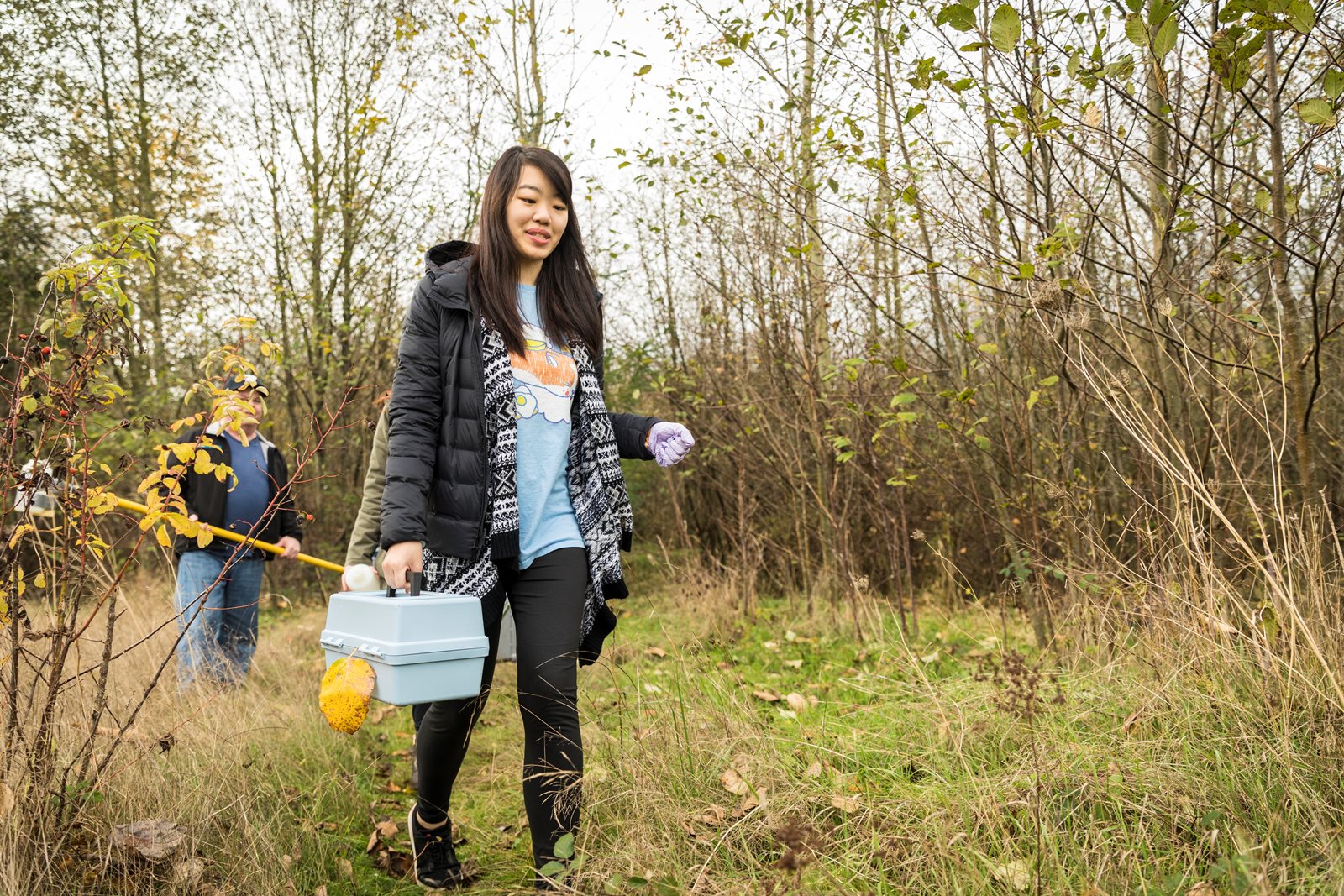 The University of Washington Bothell has expanded its degree offerings for students interested in environmental sciences. The two pathways, or tracks, within the current Bachelor of Science in Environmental Science have been elevated to their own majors. One is Earth System Science (ESS). The other is Conservation and Restoration Science (CRS).
In addition, the School of Interdisciplinary Arts & Sciences (IAS) has updated the curriculum for the Bachelor of Arts in Environmental Studies (ES) to include the contributions of several new faculty members.
More choices for students
These new degrees give students the opportunity to further specialize in the growing field of environmental science. In addition, because degree pathways do not appear on a UW transcript, moving ESS and CRS into majors provides a more explicit, formal description to employers about a student's area of expertise.
Earth System Science — The new B.S. is based on the physical sciences of climate, soil and water with an emphasis on sustainability and resilience. IAS and the School of Science, Technology, Engineering & Mathematics (STEM) jointly administer it.

Conservation and Restoration Science — The new B.S. within IAS is rooted in ecology and the recovery of damaged ecosystems.

Environmental Studies — The revised B.A. within IAS is oriented toward students who study interdisciplinary solutions to environmental problems.
Earth System Science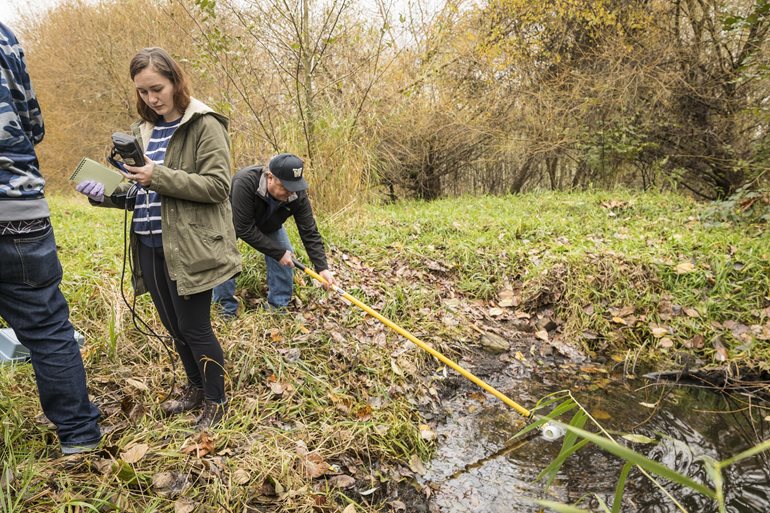 ESS is the second blended major offered jointly by STEM and IAS, following Interactive Media Design. Drawing on strengths from both schools, "students will have a foot in both cultures, and I think that's an advantage for them," said Rob Turner, a senior lecturer in IAS who teaches environmental courses.
"With the option to take courses in both schools, students will enjoy both approaches and a wider array of research and hands-on experiences," said Turner, who was part of a task force that developed the new degrees.
"Earth System Science is about studying the Earth as a whole — not just the trees or the oceans or the people or the clouds or the climate — but looking at it as an entire system," said Dan Jaffe, STEM professor and chair of the Physical Sciences Division.
Conservation and Restoration Science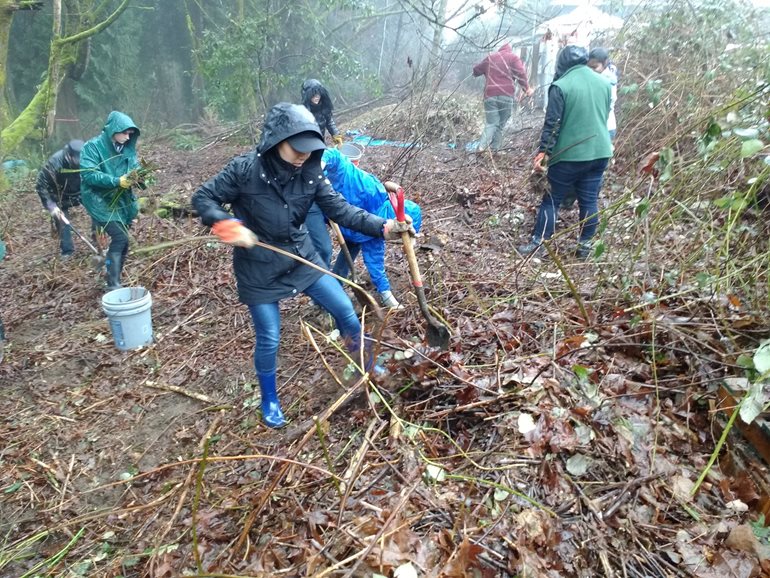 The CRS major reaches across a range of natural and social sciences to link the study of damaged ecosystems with recovery. Students apply principles in hands-on, community-based conservation and restoration projects, said Warren Gold, an associate professor in IAS and director of the UW Restoration Ecology Network.
Past students in conservation and restoration have gone on to graduate school and work in government agencies, consulting firms and nonprofits. The reformulated CRS curriculum will strengthen students' skills to lead such efforts around the region, Gold said.
Environmental Studies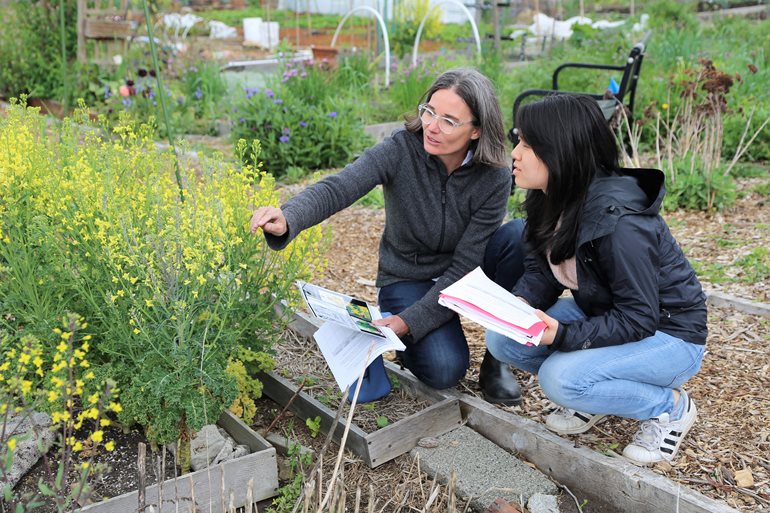 The ES major will no longer have pathways. Instead, interdisciplinary course options will be expanded to include environmental humanities and social sciences, said Amy Lambert, conservation biologist and lecturer in IAS. Some options include: Research Methodologies, Environment and Society, and Environmental Science and Geography.
The CRS and ES changes give students greater choice and flexibility, making the degrees more efficient to navigate and complete, said Lambert, who helped coordinate the curriculum modifications.
New faculty perspectives
The ESS major makes it easier for students to connect with widely recognized research, for example: global atmospheric chemistry with Jaffe; and climate science with Eric Salathe, an associate professor in STEM.
Three new IAS faculty members this year will help teach courses in the ESS and CRS majors. They are Melanie Malone, Sara Maxwell and Margaret Redsteer, all assistant professors.
Malone studies the biophysical, institutional and political dynamics that control soil contamination and its impacts on people.
Maxwell researches the distribution of large marine predators and how this can be applied to manage populations, human activities and ocean resources.
Redsteer incorporates indigenous knowledge in her research of landscape processes, such as erosion by wind and water.
Apply now for fall quarter
Students can apply for the new ESS major now, with an official start in the fall of 2019. The CRS major will launch in fall 2020. Most of the courses currently exist. Present Environmental Science majors can switch to one of the new majors if they wish. The Environmental Science degree will be fully superseded after current majors graduate.
The changes will be recognized at this year's Earth Week celebration on campus in April.