By Markus J. Smith
Working on campus as an assistant career adviser in the Student Success Center provided me with the opportunity to meet and connect with other students and gain mentorship from faculty and staff. I would review my peers' resumes and cover letters, hold mock interviews and set up and assist at workshops and career fairs. The experience helped me see where my interests lie.
Since I wasn't planning on staying in higher education after graduating, Assistant Director of Career Services Kim Wilson motivated me to seek additional employment outside of the University. Using the skills that I acquired and sharpened as a career adviser, I realized that I was interested in human resources. I successfully applied for a yearlong, paid human resource internship with Seattle City Light.
It was quite a change when I came to this past career fair at UW Bothell. Instead of working as a student, I was actually there as an employer with Seattle City Light, providing information about the company and recruiting students. I have had the opportunity to see these events from dual perspectives. Photo: Student Warisha Soomro shakes hands with Denise Hagen at the WSECU table at career fair.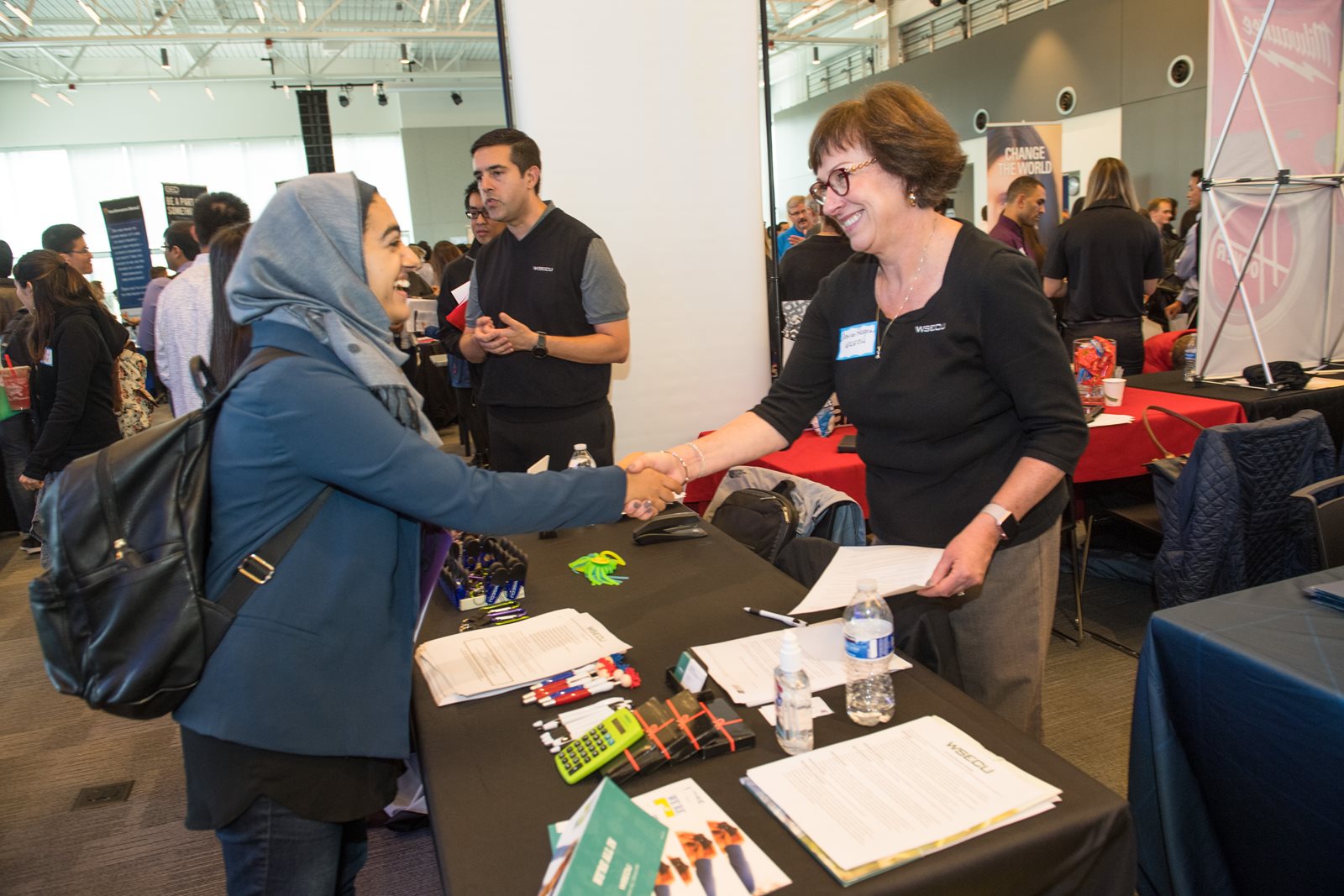 Interacting with my fellow students, providing information about the application process and tips to improve candidacy for a position really reaffirmed my desire to work in human resources and recruiting specifically.
With this new found career route I have started a human resource club here on campus. The Society for Human Resource Management (SHRM) is an international human resource organization that provides training, scholarships, networking and internships and employment opportunities.

My position as a career adviser led to my interest in human resources, which is something I really enjoy. I thank UW Bothell for having a community that fosters personal growth and development toward future success.