By Douglas Esser
Ryan Dzakovic has a well-worn pair of Army boots.
Dzakovic wore them as a combat medic in Iraq, later while deployed in Uganda and again when hitchhiking across America (photo, left) for the capstone project for a UW Bothell master's degree in cultural studies. Now Dzakovic has taken the boots to Washington, D.C., for a fellowship with the U.S. State Department.
Dzakovic, known as Ryan Blanco while a student at UW Bothell, has been in the Army since 2001 and remains in the Army Reserve as a noncommissioned officer with the rank of staff sergeant. A medic in Iraq 2008-09, Dzakovic supported an emergency combat hospital and also worked with the State Department on a provincial reconstruction team at Mosul.
"I was much more interested in opening doors than breaking them down," said Dzakovic.
Dzakovic went back home long enough to earn a degree in anthropology from St. Martin's University. In 2012, Dzakovic was sent to Africa with a small Army Reserve unit and lived a year in a remote village as military support for a State Department community project. Collaborating with the local officials, they transformed a library into a cultural center with a focus on health and education.
Wanting to learn more about cultural studies, Dzakovic found UW Bothell using a unpredictable internet connection.
"I was applying for the graduate program and communicating with the veterans office while holding my laptop on my lap in the middle of the jungle trying to get reception," Dzakovic said.
After arriving at UW Bothell, Dzakovic was pleased to find Rosa Lundborg, veterans services manager, to help with financial paperwork and a veterans organization "to support people like me who had recently deployed back to the state."
Dzakovic drove from Olympia four nights a week for classes. Practicing what he calls intrepid scholarship, Dzakovic hitchhiked 4,793 miles with long-haul truckers for the capstone paper, "Interstate Diaries: Searching for Freedom, Authenticity and Self Along the American Highway."
"Walking on I-40 and seeing the desert sunrise, I was walking in the same boots I wore to Iraq and Uganda," said Dzakovic.
The UW Bothell master's in cultural studies degree in 2015 helped Dzakovic receive a fellowship for a second master's this year in library and information science from the UW in Seattle.
But it was an email last summer from UW Bothell that directed Dzakovic to a posting about the Veterans Innovation Partnership fellowship, which is offered to vets with master's degrees. The deadline to apply was the same day. Dzakovic rushed to finish the application that afternoon and was later interviewed and offered the job in the State Department's Office of Global Partnership.
"The fact that that resource was available through the veterans office at UW Bothell was frankly life-changing," said Dzakovic.
With a background as a culture worker and librarian, Dzakovic feels qualified and grateful for the year-long fellowship that began this fall. It aims to serve diplomatic goals through public-private partnerships.
"Having the background in graduate studies prepared me for an opportunity at a caliber I thought I would never achieve," Dzakovic said.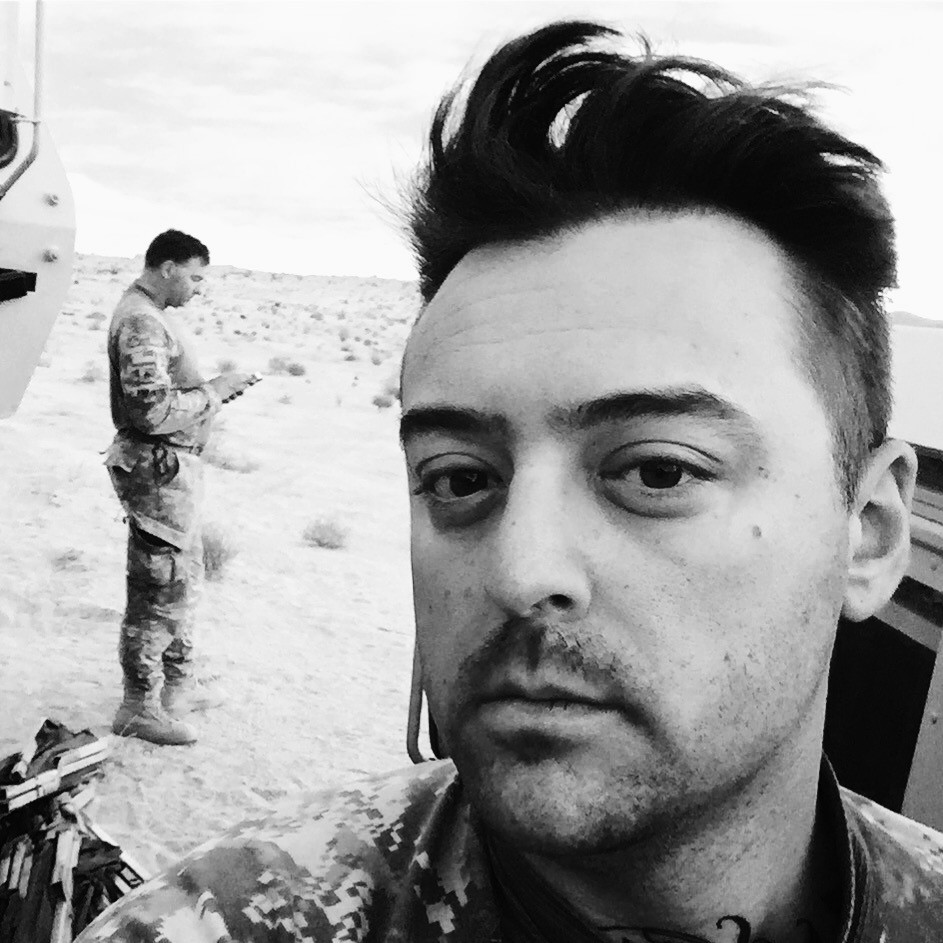 "UW Bothell and cultural studies promoted the idea of citizens being cultural workers. The iSchool promoted the concept of information as a human right," Dzakovic said. "If I can combine those to serve my community or country in any capacity, I would like to do that."
Ryan Dzakovic in Iraq. (Photos courtesy of Ryan Dzakovic)