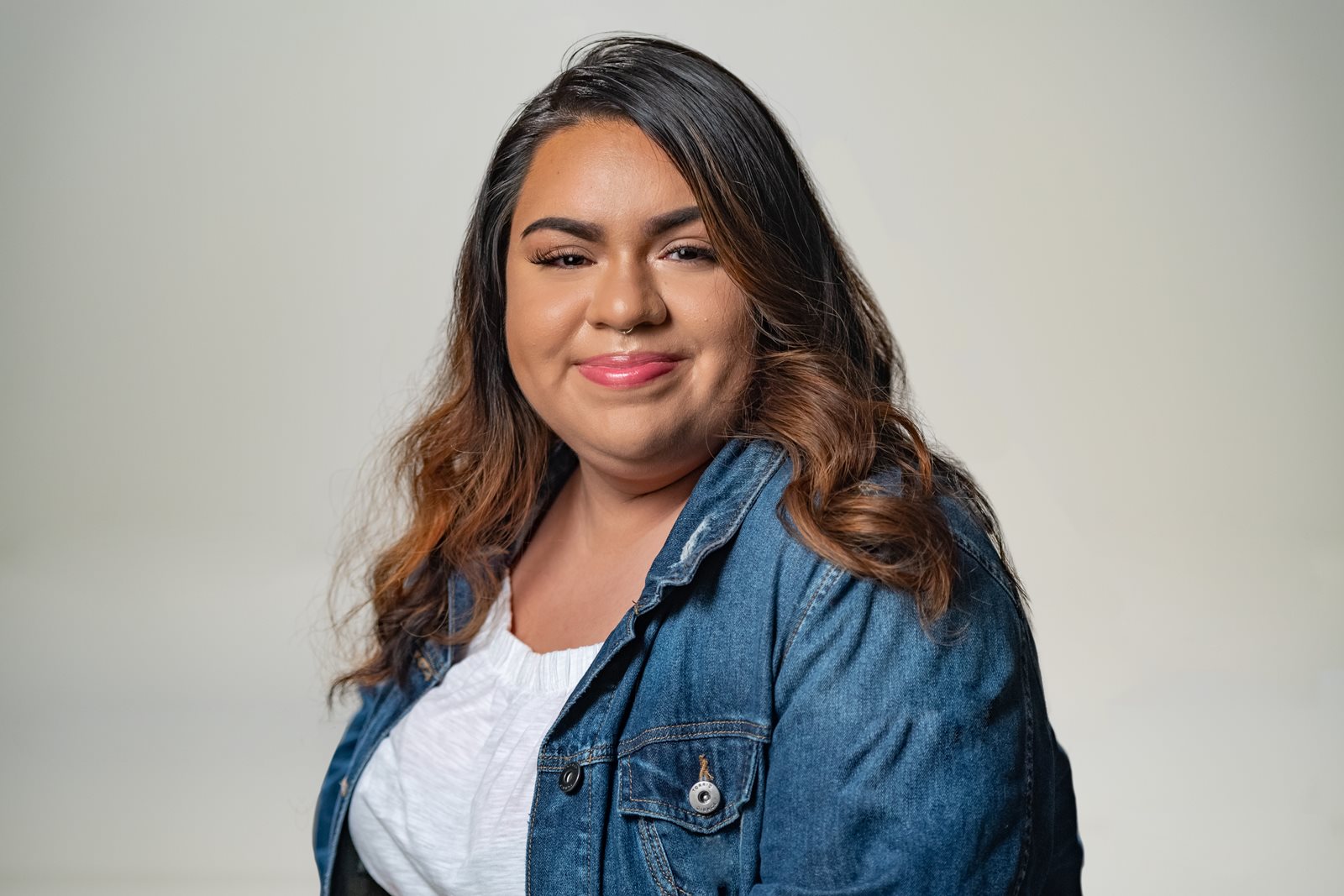 When people ask Angelica Mendoza what she wants to do, she says, "I want to do it all."
In her experience at the University of Washington Bothell, she loved the ability to explore many things. That's how she came to be graduating in June with a double major and a triple minor. "I love to ask questions."
In recognition of her academic excellence and serving as an inspirational leader and activist on campus, Mendoza was awarded the 2019 UW Bothell Chancellor's Medal, which is presented at Commencement by the chancellor.
A love of learning
"Angelica showed her commitment to learning with her two majors and three minors, and she inspired others as a first-generation student leading the Latinx Student Union and advocating for social justice," Chancellor Wolf Yeigh said. "Angelica will continue to lead positive change in our community and beyond."
As a high school student in Marysville, Washington, Mendoza developed an interest in media. So, her first major at UW Bothell was Media & Communication Studies. As the first in her family to go to college, she wasn't certain what it meant to minor in a subject. When she discovered that option, Mendoza added minors in Diversity Studies and in Gender, Women & Sexuality Studies (GWSS).
In her junior year, Mendoza started working in the office for the School of Interdisciplinary Arts & Sciences, eventually becoming the lead undergraduate assistant. "What happens if I add another major and minor?" she asked her own adviser, who questioned what she was doing but finally agreed it could be done.
So, Mendoza added a major in American & Ethnic Studies and another minor in Health Studies.
If she weren't busy enough, in her junior year, Mendoza also was president of the Latinx Student Union and active in the Student Diversity Center.
By the time she became a senior, Mendoza felt the symptoms of burnout. "Wanting to be there for everyone is draining," she said.
Feeling stress forced Mendoza to consider her own health and self-care. She decided to "focus on the good stuff" and found joy in her first love — media.
Opening new doors
Mendoza started hosting the "Tremenda Diosa (Tremendous Goddess)" radio show on UWave radio, the campus internet station. The mix of music and talk every Thursday evening celebrated women of color and shared information to help other first-generation or marginalized students.
"My being on the radio has opened a lot of doors for me, and it has opened doors for others," Mendoza said. "I've had people tell me their lives have changed, because they hear themselves."
UWave radio, free and accessible to students, is an underappreciated resource for sharing knowledge. "Storytelling is revolutionary," Mendoza said.
In addition, she mentored students in the Academic Transition Program, which helps students overcome adversity and succeed in college. Mendoza was the first person to receive a new Founders Fellow Conference Travel Award and attended The Empowering Women of Color conference at Berkeley, California. She also was awarded the 2019 Feminist Praxis Award, which recognizes GWSS students who demonstrate inspiring and impactful feminist practices.
To everyone who congratulates Mendoza as the chancellor's medalist, she says it also belongs to other women of color on campus, particularly those in a project, which recently won support from T-Mobile.
"Women of color on this campus kept me together," she said.
An example for others
Mendoza, who said she learned outspokenness from her mother and kindness from her grandmother, is proud to be an example for her two younger sisters and a younger brother. Because of her, they are interested in going to college.
"I want to be that person that they see cross that stage and get that diploma," Mendoza said.
After graduating, Mendoza plans to continue "Tremenda Diosa" as a podcast and said she will look for ways to continue building community.