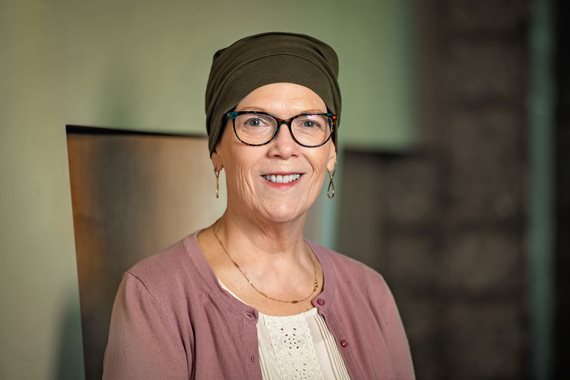 By Douglas Esser
Being a school nurse is not just Band-Aids and ice packs, says Rebecca Cavanaugh, the health and nursing services supervisor for the Northshore School District.
There's no telling what a school nurse might face on any given day, said Cavanaugh who oversees 38 school district nurses at 33 schools with about 23,000 students in Bothell, Kenmore and Woodinville. Northshore is one of only two districts in the state of Washington with a nurse in every school, Cavanaugh added.
Twenty-one years after her first job as a school nurse, Cavanaugh says nurses are seeing more students with issues such as anxiety — students who sometimes just need a break in the health room. Meanwhile, with an outbreak of measles in southwest Washington, Northshore nurses are double-checking student records for their measles, mumps and rubella (MMR) vaccinations.
For her guidance and management in the Northshore district, the School Nurse Organization of Washington recognized Cavanaugh with its School Nurse Administrator of the Year award for 2018-19. It honors a school nurse who demonstrates excellence in school nursing practice and leadership.
The award was announced in the fall, but Cavanaugh was not able to accept it until March because she is being treated for breast cancer. She also will be recognized for the award at the National Association of School Nurses conference in June in Denver.
Back in Bothell
At Northshore the past four years, Cavanaugh said she is happy to be working in the district where her three children grew up and went to school and where she started her school nursing career.
After working as a mental health nurse, Cavanaugh received her Bachelor of Science in Nursing from the University of Washington Bothell in 1998. She took her first job as a school nurse at Bothell High School.
"I always said I provided more mental health intervention at Bothell High," Cavanaugh said. "I loved working at Bothell High School."
A nationally certified school nurse, Cavanaugh also received a Master of Nursing in 2009 from the University of Washington in Seattle. Along with mental health, she has nursing experience in hospitals and other practices. She has taught nursing in a technical college, and she has also worked for the Puget Sound Educational Service District as well as the state Office of Superintendent of Public Instruction.
Where it all began
Cavanaugh recalls taking BSN classes when UW Bothell was still located in a business park. She went to school one day a week — all day on Fridays — for two years.
"The UW Bothell faculty was wonderful and very supportive," she said. "Plus, we didn't have a large cohort, so people got to know each other."
One presentation still stands out. Betty Bekemeier from the UW School of Nursing, where she is now a professor, portrayed Lillian Wald in character. Wald founded the Henry Street Settlement in New York in 1893 and pioneered public health nursing by placing nurses in public schools.
"It made a huge impression on me," said Cavanaugh, who said that the principles established by Lina Rogers, the first school nurse, are still followed by school nurses today. And the UW Bothell educational goals of critical thinking and assessment are skills needed by school nurses every day, she said.
"You are an independent practitioner. You're the only health expert in the building," Cavanaugh said. "There are still a lot of people out there who think school nursing is Band-Aids and ice packs. It is so much more, with the increase in students with chronic health conditions and with anxiety and other mental health disorders. It is so important to have a nurse available to the students."