Seldom is there a college class where students have read more on a topic than the professor, but that might be the case with The Science and Medicine of Harry Potter. It's one of the Discovery Core classes for first-year, pre-major students at the University of Washington Bothell.
Laura Harkewicz, a lecturer in the School of Interdisciplinary Arts & Sciences, is a Harry Potter fan. However, she admits she is not as "adept" as some of her students. Some have read all of the books in the popular J.K. Rowling fantasy series multiple times.
Of course, the class isn't really about the young wizard and his friends at Hogwarts School of Witchcraft and Wizardry. It's about new students at UW Bothell — teaching them critical thinking and how to succeed at college.
"I ask them to try to make connections between various scenes in Harry Potter and real-world science, as well as their own experience," Harkewicz said. "Being able to relate to your own experience is the way we make sense of the world, and that's the way science works."
It's about science
Harkewicz set three themes for the course:
how the magic of Harry Potter might be connected to real science and medicine;
how magic became science, and
ethics in science and medicine.
"I'm really interested how culture affects science and how science affects culture," Harkewicz said.
Students are required to read the first book, "Harry Potter and the Sorcerer's Stone," first published in the United States in 1998, and to watch the "Sorcerer's Stone" movie, which was released in 2001. Students are asked to think about scientific explanations for things such as Dumbledore (the head wizard) controlling lights and how Harry Potter's broken arm is mended with a spell.
Mandrakes and astrolabes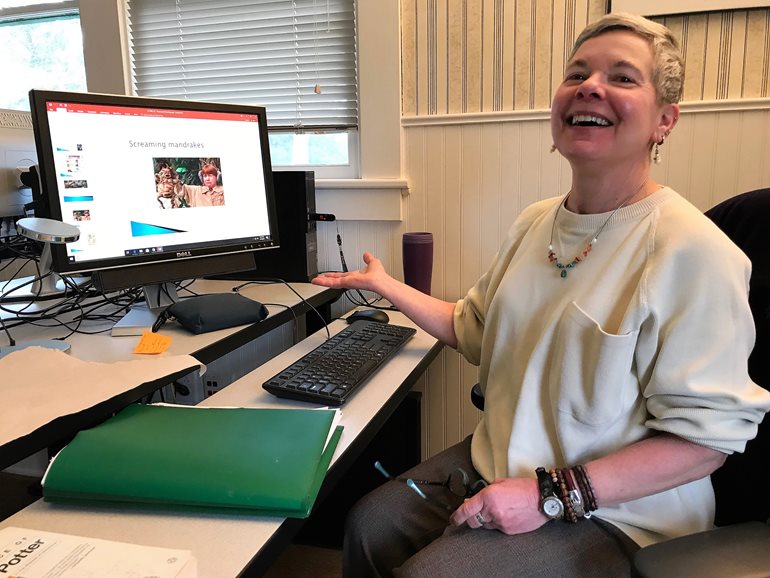 The screaming mandrake in the book sends students to research the biology and history of the mandrake plant. The root was thought to resemble a human, while its alkaloid toxins produced hallucinations likely responsible for its magical associations.
Students found time to build a paper astrolabe, a device used by ancient navigators to measure the noon sun's angle and determine latitude. Another resource is online exhibits, such as one at the National Library of Medicine.
Harkewicz is also interested in talking about prejudice and power through the characters. Harry Potter is a half-blood. His father was a wizard and his mother not. Hermione is a mudblood, which means she has no wizard relatives. Ron Weasley, a pureblood, is the son of a witch and wizard. The class also talks about how people in authority talk about monsters to keep others in line.
"I'm hoping that it just changes the way they look at different things," she said.
A historian of science and a science studies scholar, Harkewicz also has taught History of Medicine; Science, Technology and Society; and Bioethics. She said Harry Potter is a dream class. Many faculty at UW Bothell say they like Discovery Core because they can propose courses they want to teach. Harkewicz has a couple more dream courses in mind: Atomic History through Movies and the Science of Yoga.
More dream courses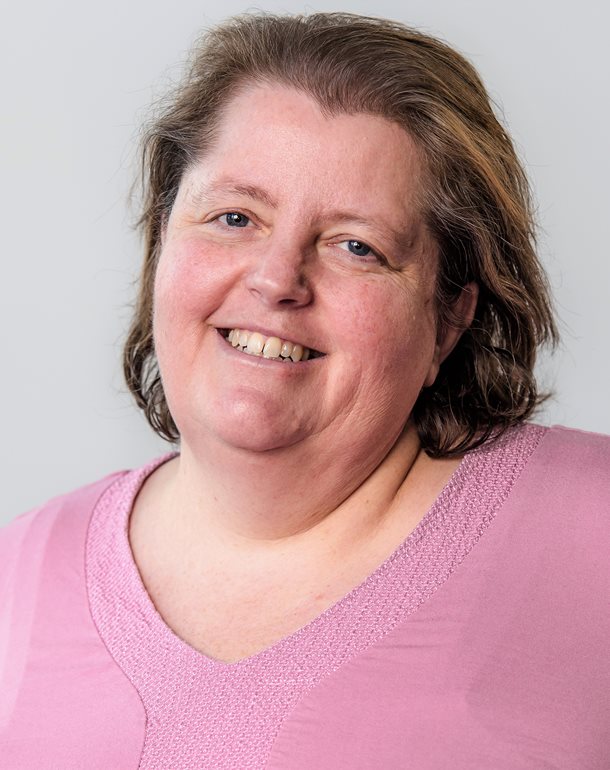 Harry Potter is one of the most successful courses in Discovery Core, said Cinnamon Hillyard, the interim associate vice chancellor for undergraduate learning. Hillyard oversees the Office of Undergraduate Learning (formerly First Year & Pre-Major Program), which includes Discovery Core.
The program was introduced in 2006 when UW Bothell became a four-year institution. The yearlong series of classes aims to help students transition to academic life. More than that, it introduces students to the campus values — bridging disciplines in small classes where the student-faculty relationship can develop, Hillyard said. Discovery Core also helps students feel they belong on campus, she said.
Fall courses aim at developing academic skills through eye-opening courses, such as Philosophical Explorations of Science Fiction, and Religion and Film. Winter quarter classes turn students toward research with courses such as Harry Potter. Spring quarter classes ask the students to reflect on their first year as they think about a major. They build an e-portfolio in courses such as Autobiographical Ethnography or Cultures of the Northwest. The courses count toward the UW general education requirements.
New for spring 2019 is a two-credit Discovery Core class with peer instructors, supervised by faculty. "They can still have that key experience of reflection without taking a full five-credit load," Hillyard said. "We've really worked hard to choose a diverse set of peers so that students see themselves reflected in those peer facilitators."
Students have their say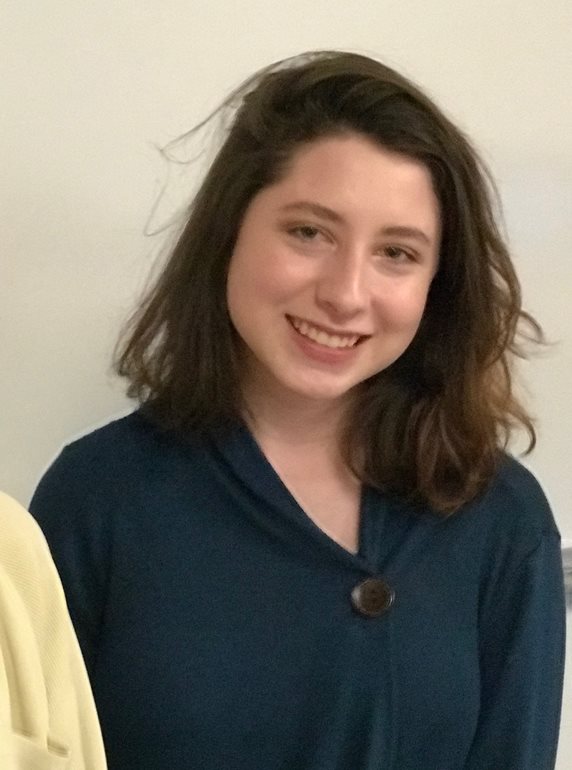 To keep Discovery Core fresh, an assessment team is looking at what works and what might need changing, Hillyard said. As part of that, all first-year students will be asked in spring quarter to complete a survey about their experiences.
Harry Potter student Tatiana Gefter said Discovery Core does help some students adjust. "This class in particular is good for students who are trying to learn how to research. It's done in a very interesting way where we have to connect Harry Potter to real-world examples and topics," Gefter said.
Gefter took a performing arts course in fall quarter and will finish with a mythology course in the spring. "I wish Discovery Core was available to students in other years," she said.