For most people, last year was a time of hardship, even adversity. No one was exempt from the challenges that came from the coronavirus pandemic, but international students and students with financial need were especially vulnerable. These students feared losing their homes, their community and their education.
Acknowledging the additional burdens these students faced pursuing their education, staff members Jung Lee, Sakara Buyagawan, Rosemary Simmons and Danette Iyall went above and beyond to offer students resources, support and more stability.
For their stellar efforts, they are the recipients of staff awards established this year by the University of Washington Bothell's Division of Academic Affairs.
If there is one thing the pandemic taught us, it's that not all heroes wear capes.
Innovative solutions
Last year, international students were in the crossfires, experiencing unique challenges due to restrictive and ever changing regulations on visas and remote learning requirements. With universities switching to online education, international students were going to be forced to return to their home countries and new students would have to wait to enter the United States.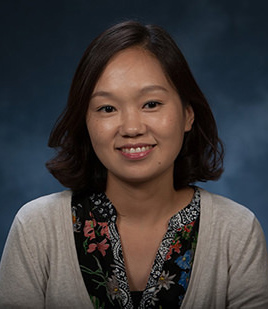 Determined to provide UW Bothell students with an accessible way to continue their education, Lee and Buyagawan created what is now known as BIS398: Supporting International Students. Lee serves as the assistant director of Academic Services. Buyagawan serves as program coordinator of Academic Services.
The new course they developed fulfilled the federal requirement during the pandemic that international students have at least one in-person or hybrid class. This allowed international UW Bothell students to enter the United States and begin or continue their education while maintaining their visa status.
Lee and Buyagawan thought critically about the content of the course and organized the curriculum around topics they knew from their research international students needed. They recruited presenters from across UW Bothell, including staff from the Center for International Education, Career Services, the Counseling Center and the Writing and Communication Center. In addition, they organized a session on building community in a new place that featured international faculty and alumni who described their own experiences adjusting to life in the U.S. and studying abroad.
To recognize the impact their efforts had on international students during the pandemic, Lee and Buyagawan were named the 2021 recipients of the inaugural Distinguished Accomplishments Award.
Pedagogy in practice
The DAA is presented to a Division of Academic Affairs staff member or team. The award honors exemplary performance that enhances the division and the mission of the University.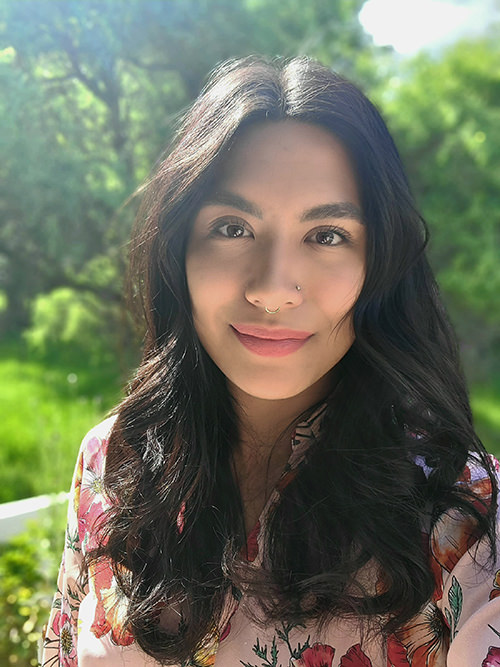 "Jung's and Sakara's vision and innovation in rising to the challenge placed on international students more than amply demonstrate their commitment to the University of Washington Bothell's values of 'integrity, diversity, excellence, collaboration and innovation,'" said Associate Teaching Professor Alka Kurian, who recommended them for the award. "I am so pleased that their work is being recognized," she said.
Lee and Buyagawan were celebrated at a spring staff recognition event and each received a $1,000 honorarium. "This award means so much," said Lee, "It is a symbol of the continuous and committed support for international students and recognition of the work that we have done — and will continue to do in the future."
Buyagawan feels similarly. "I am deeply honored to be co-receiving this award with my incredible supervisor, Jung Lee," she said. "It feels wonderful to have our work recognized, but I would be remiss if I didn't recognize that this work would not have been possible without the many UW Bothell staff and faculty who contributed to our course.
"It was a beautiful thing to see how so many in our campus community wanted to support both us and our students by giving their time, expertise and personal stories."
Caring for the community
While Lee and Buyagawan were advocating for international students, Rosemary Simmons, director of Counseling, Health & Wellness, and Danette Iyall, assistant director of the Office of Financial Aid & Scholarships, were working long hours — including evenings and weekends — to respond to student requests for emergency funding.
Emily Christian, associate dean of Student Affairs, said that at the peak of the coronavirus pandemic UW Bothell's CARE Team saw a 246% increase in requests from students for emergency funding. A multi-disciplinary group of faculty and staff, the CARE Team provides support to students who may be in distress.
"Rosemary and Danette demonstrate complex decision making focused on equity. They are extremely resourceful, not only in making sure funds are distributed to as many students as possible but also in creatively seeking additional funding to keep the program running," said Christian.
"The creativity and collaboration they demonstrated to find external sources to keep the emergency fund going cannot be understated."
In recognition of their dedication to students and support for the community, Simmons and Iyall were named the 2021 recipients of Academic Affairs' inaugural Distinguished Partner Award to Academic Affairs.
Exceptional, elevated care
The DPA is presented to a UW Bothell staff member or team from a unit outside the Division of Academic Affairs for exemplary work that enhances the division.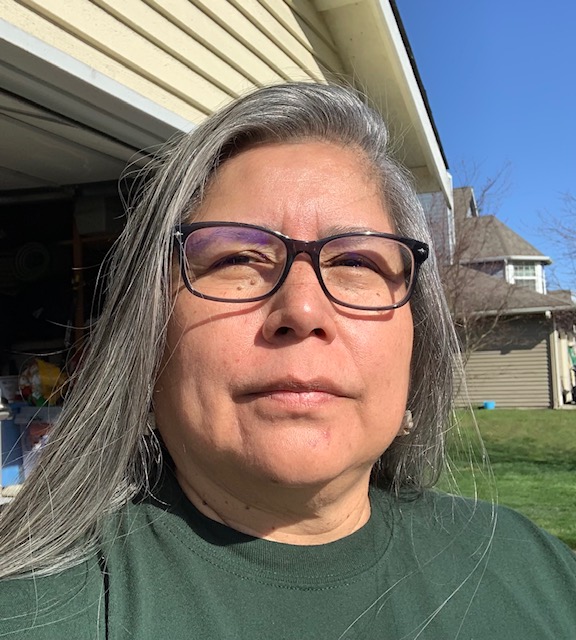 "The mission of Academic Affairs is to engage students in the exceptional educational experience offered at UW Bothell," said Christian. "By offering, managing and allocating emergency funds, Rosemary and Danette are helping students continue to be students."
Miguel Macias, director of the Student Diversity Center, said he can attest to the depth of impact Simmons and Iyall have had on students. "Their professionalism and compassion deserve the highest praise from our University," he said.
"They have elevated the level of care provided to our students experiencing moments of difficulty."
The Bothell way
Like the DAA recipients, Simmons and Iyall received a $1,000 honorarium and were also celebrated at the virtual staff recognition event.
"What is most important about this recognition for me is highlighting the importance of the student emergency funds," Simmons said. "The work I do is only possible because UW Bothell faculty and staff get to know their students, what their needs are and refer them to the CARE team for support. This entire process is a team effort."
Iyall added, "The award was very unexpected, and I'm quite honored to be recognized.
"In my time here at UW Bothell, I've seen others before me give their time, heart and soul to our students — and this is what I love about working here," she said "Our students are our first priority, and if I can help them in any way then I feel like I am a part of the 'Bothell way.'"