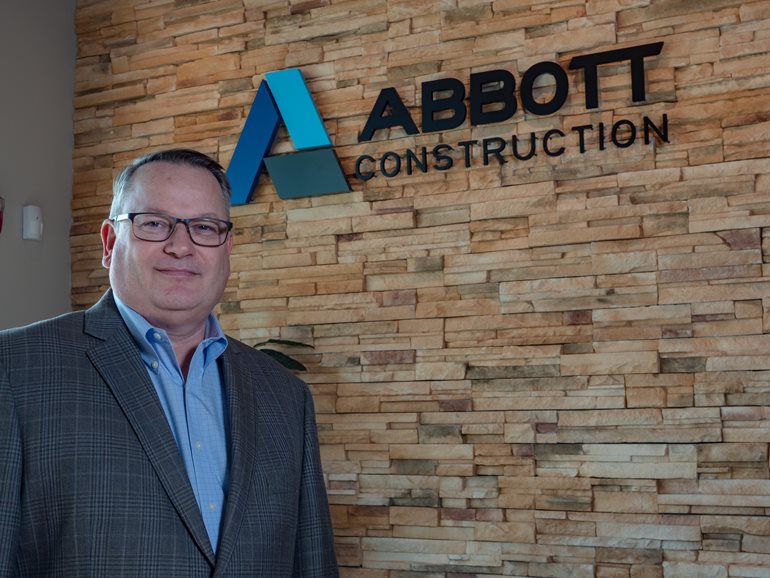 By Douglas Esser
Is it part of your job to hire new employees? Even if it's not, ask yourself this question: Would you hire yourself?
Howard Snow was the controller for a large Seattle mechanical and electrical subcontractor. As an accounting hiring manager, he was struck by that question.
"I was getting to the point where I was posting positions with basic requirements beyond my own in terms of education and background. I had no CPA, no master's degree," Snow said. "I realized even though I had 20 years of experience that maybe I should expand my tool set."
But going back to school didn't seem plausible while Snow was holding a pivotal position that often required 50 to 60 hours a week. Then, in a "serendipitous moment," he received a flyer in the mail from UW Bothell for the Master of Science in Accounting program at the Eastside Learning Center.
"Not only was it in Bellevue, but it was at night," he said. "Being an Eastside resident, I said geographically it works; time works."
Back to school
Snow became part of the MSA program's first cohort in 2014. "They made it easy to take on something that was hard," he said. "The way they structured it — so that people who worked full time could take advantage of the opportunity — was huge."
To ease back into the student mindset, he took only one course his first quarter, Accounting Theory, taught by Professor P.K. Sen. They started by reading research papers in accounting, "digging into the issues, figuring out where we are today and how we got here," Snow said. "It was fascinating."
Sen and other professors "made you think — uncomfortably sometimes," Snow said. He learned analytical skills he's still using today, such as evaluating the intrinsic value and financial stability of a company by moving beyond just the obvious indicators. It's worth knowing when you want to be certain subcontractors are capable of performing and clients are able to pay.
"There's a lot of risk management in what I do," he said.
Snow completed the MSA program in a year and a half, graduating in 2016.
"I learned a lot I could apply not only in my current role but in my future roles. I've always thought big picture, but now I have tools that bring that picture into focus," said Snow, who added his CPA in 2019.
High-octane accounting
Accounting is far from the common, unexciting portrayal of CPAs filing tax returns. Instead, Snow said, it's a high-pressure profession with deadlines for data, driven by multiple tasks, financial cycles and stakeholders.
"You've got to get payroll out. You've got to get books closed. You've got to get taxes paid," Snow said. "The bus keeps going, and you have to make sure all these tasks get done."
Project managers and the ownership group need to see performance results. Banking, bonding and insurance companies need to see figures. And then there are all the regulatory agencies. "You're always trying to satisfy somebody," he said.
Since June 2019, Snow has been the controller at ABBOTT Construction, a privately owned company operating in the Puget Sound and Los Angeles regions. He manages a staff of 10. He's also looking for accountants who are curious and able to think critically.
"I like people who are really good at digging in. They're self-starters. They ask the right questions. They unravel things to find solutions," Snow said.
Snow loves the construction industry but takes his own advice for a self-assessment every four or five years: Am I ready to make that next four- or five-year commitment? Am I happy? Do I need to change things up? Go back to school?
"You have to have that attitude." Snow said. "You can't get so stagnant that you're not ready to change your direction."
Back at UW Bothell
Snow still returns to UW Bothell to speak to accounting classes and to serve as a member of the Master of Science in Accounting Advisory Board. He likes the program's real-world focus.
"It's a real eye-opener when you realize there are niches to this profession," he said, pointing out the many job options other than CPA. "I think that's something UW Bothell is doing."
The MSA, which satisfies the fifth-year education requirement for the CPA, is a self-sustaining, fee-based program administered by the School of Business. Students can complete the MSA in one year full time or in two years part time. Core classes are held two evenings a week in Bellevue at the Eastside Leadership Center. Some electives are held on the UW Bothell campus.
MSA students have access to many campus resources, including library and career services. Details about the program and application information are available online or by talking with an adviser. An information session is scheduled Wednesday, Feb. 19, from 6 to 7 p.m. in Founders Hall (UW1-103).