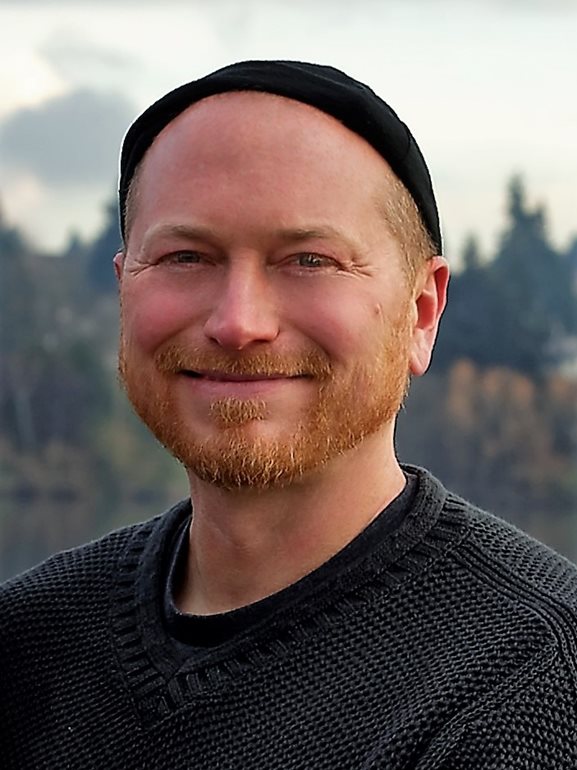 Jason Lambacher says occasionally he had to answer challenging questions about his course, the Art and Politics of Walking. I'm paying tuition for walking? How could walking be a college course? Isn't that too pedestrian?
Lambacher, a lecturer in the University of Washington Bothell's School of Interdisciplinary Arts & Sciences, welcomed the opportunity to explain how walking, which seems an unremarkable part of being alive, can give us perspectives on society, nature and ourselves.
"We're not just talking about walking," he said. "We're talking about walking as a vehicle to explore other topics — about paying attention, about mindfulness, also about politics and protests and environmental design."
Walking in a pandemic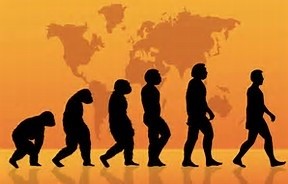 In the year of the coronavirus, Lambacher didn't have to spend much time persuading students who have been cooped up at home to go outside and walk. "Students get it — why it might be good for health, mental health, emotional health," he said. "That has made sense to them in a way that maybe it didn't in the past."
The Art and Politics of Walking is part of the Discovery Core program for first-year students at the UW Bothell. Exploring intriguing topics from different academic disciplines and different points of view, students acclimate to college, learn about university-level research and figure out how to access key campus resources. They also learn about themselves and, by the end of the year, often revise their academic pathway.
Lambacher teaches a Discovery Core sequence that includes an Individuality and Individualism course in the winter and a Democracy Politics and Freedom course in the spring.
He takes a morning run-walk himself for exercise and to prepare for the day. "It helps me think. It helps me not think."
Visceral familiarity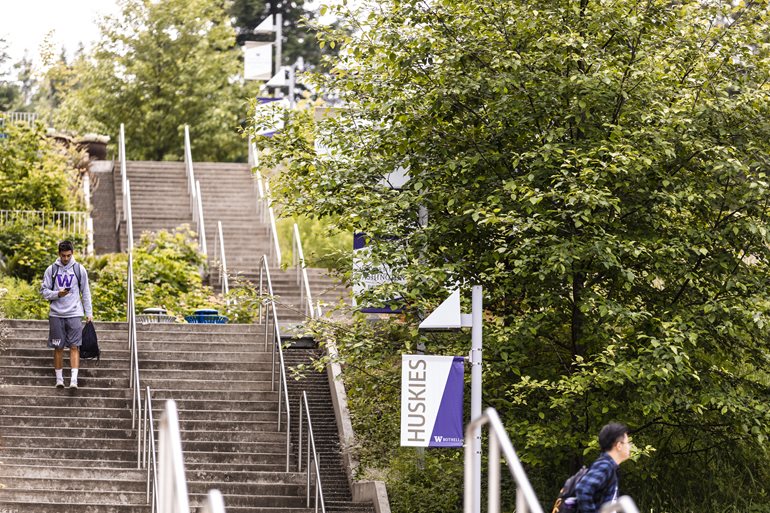 Walking is ideal for the Discovery Core's get-to-know the campus component. Assignments that direct students to explore the campus build a visceral familiarity beyond what they may have had from a visit with their parents or an orientation tour, Lambacher said. Students can visit the wetlands, check out study places in the library, locate the Writing & Communication Center and the Quantitative Skills Center.
Students in the course are required to walk — without their phone — at least once a week for 20 or 30 minutes. A few are required walks, such as with a friend, with a family member, alone and in urban and nature settings. For the rest of their walks, students have more than 50 options: take part in a march, walk around a mall, take a hike, get lost in a safe way.
One popular choice is to "take a walk down memory lane" in a neighborhood where you lived as a child. Students walk by the high school they left just a few months before and feel it was a long time ago.
"They're already looking at the transition they've gone through," Lambacher said. "They're on the other side of that. They're in college now with a different perspective."
Walking as a vehicle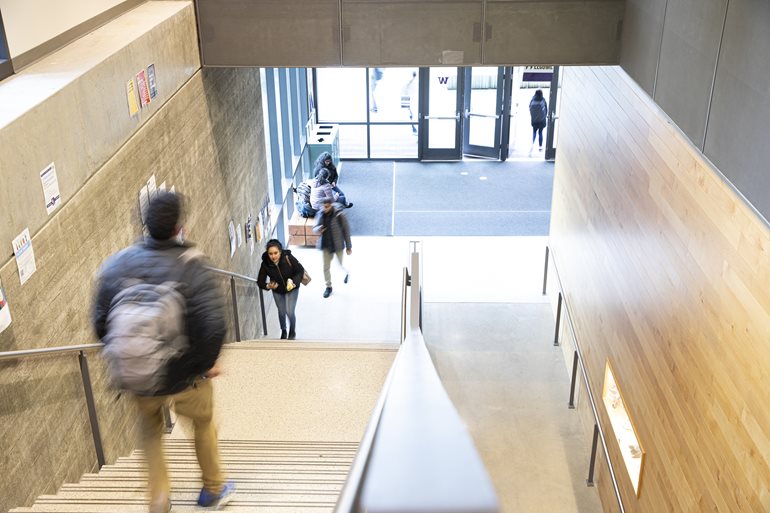 The course puts a lot of weight in the students' intellectual backpack with five thought-provoking books: "Wanderlust: A History of Walking" by Rebecca Solnit; "How to Walk" by Thich Nhat Hahn; "On Looking: A Walker's Guide to the Art of Observation" by Alexandra Horowitz; "A Philosophy of Walking" by Frederic Gros; and "A Long Walk to Water" by Linda Sue Park.
Students also are assigned other readings and videos. They keep journals of their thoughts and reflections. They exchange comments on a discussion board and meet once a week by teleconference.
Discussing the history of public spaces and how not everyone has been able to walk without being surveilled or discriminated against, students talk about race, gender, class and religion. Some students wear a hijab, and the class discusses what it's like to get extra scrutiny.
"Having access to public space and being able to walk freely and safely is a real achievement," Lambacher said.
Feeling grounded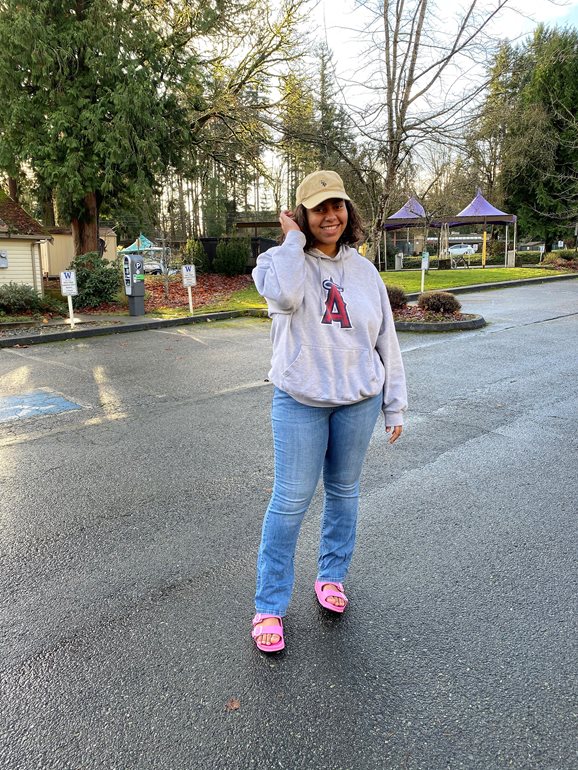 Maliya Jackson, Ryan Van Vuitton and Leilah Abdalla are three enthusiastic walkers in Lambacher's class.
Jackson, who wants to become a high school history teacher, lives on campus and doesn't have a car. The course had her walking the campus pathways and getting to know the inside of the buildings. Initially, she "just thought walking was walking" but has been surprised by the depth of the course.
Walking with a friend, solo, or at sunrise or sunset gave her a different mindset, she said. She feels more grounded. "I take time to think about my week and my week ahead."
She also has made friends through class discussions.
"You can say how you feel, and no one will judge you at all. Everyone responds positively," she said. "My closest friends are in this course. We bonded over something that was so simple. We have something in common."
Taking a gander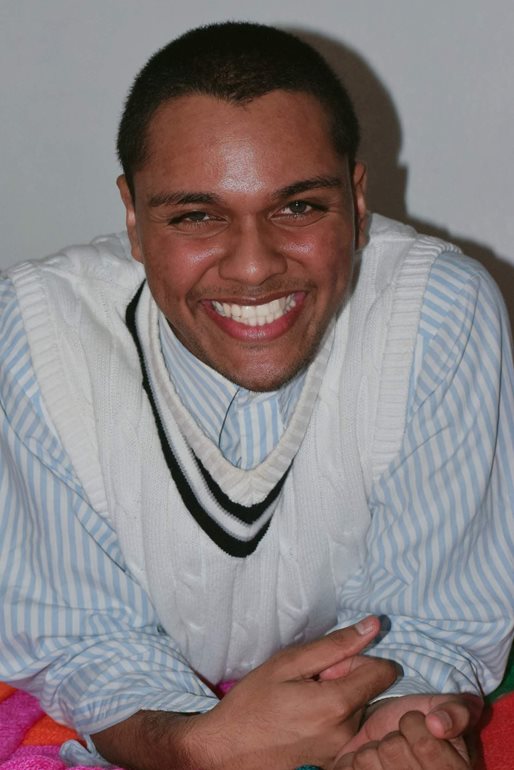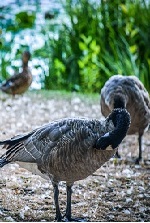 Van Vuitton lives in Vancouver, Washington, and has walked downtown and along the city's waterfront.
"Wandering thoughts travelled with me on some walks but on others, I grasped the botanical or, in contrast, the industrial values of my environment," he said.
"Being assigned readings, textbooks and videos connected the concept of walking in various different ways," Van Vuitton said. "Before this class, I never paid attention to the effects of walking."
Still deciding what he wants to do in life, Van Vuitton said the class eased him into the university lifestyle and has inspired him to think of psychology as a possible major.
Discovering depth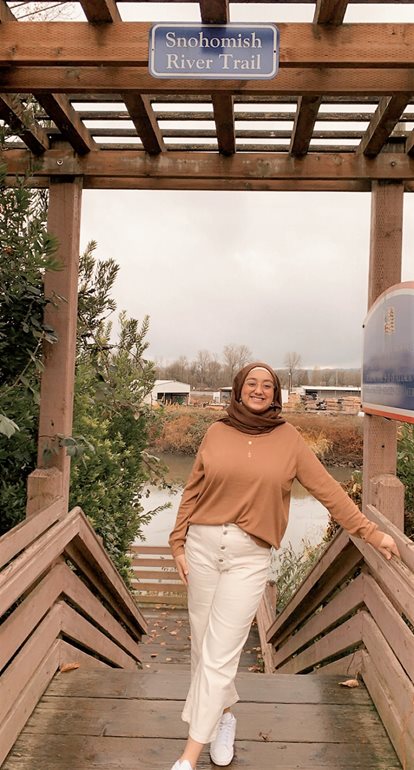 Abdalla, who lives in Lynnwood, Washington, and is thinking about majoring in business, was attracted to the class because it would encourage her to get outside at least once a week. She's learned that walking is much more than getting from Point A to Point B.
"Learning the difference between walking and strolling and wandering and pilgrimage and hiking and trekking — you don't normally think about that," she said.
Abdalla has also learned that she doesn't have to drive everywhere, although she is still aware that "it's hard to be a woman and walk wherever."
Walking has led her to new self-discovery. "You're asking emotionally how you feel, what's going on in your mind, who's around you," Abdalla said. "You're being more in depth with yourself."