As a Bachelor of Science in nursing is increasingly required by hospitals, more registered nurses are turning to UW Bothell's School of Nursing and Health Studies for its RN to BSN program. For many students like Kathryn Newton the decision is about more than a degree. (Marc Studer photo)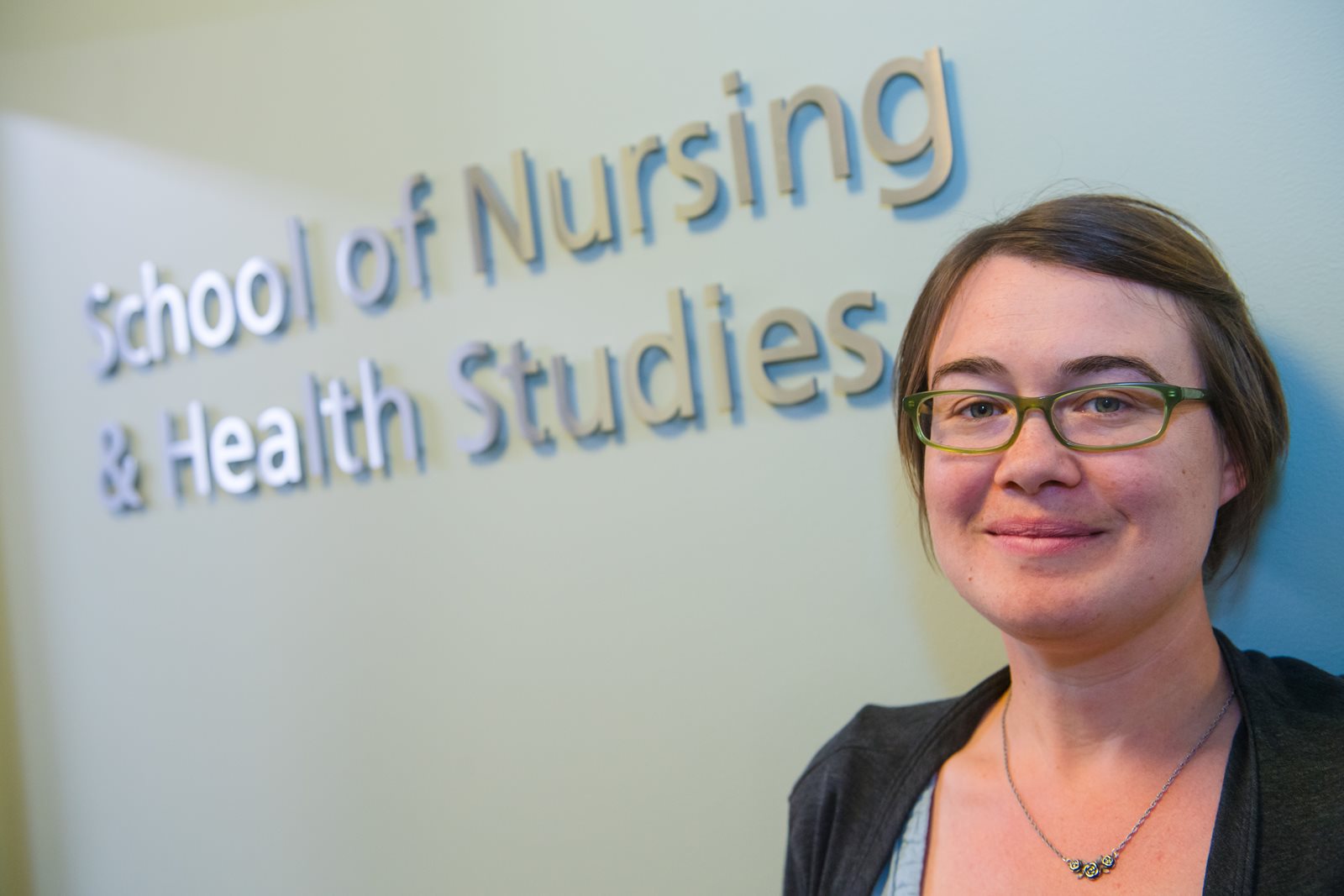 "It's an amazing school. You guys produce fantastic, competent nurses," says Newton. She was attracted by smaller classes, one-on-one face time with instructors, resources such as a nursing school librarian and opportunities for research.
Working nurses also value the flexibility and accessibility of the program. In addition to UW Bothell, classes are offered at Harborview Medical Center in Seattle and at Everett Community College. New students are admitted three times a year – fall, winter and summer.
Newton started summer quarter, after spending eight days in Haiti in early June with a medical team from International Medical Relief, a nonprofit based in Loveland, Colorado, that provides short-term volunteer opportunities. (Marc Studer photo)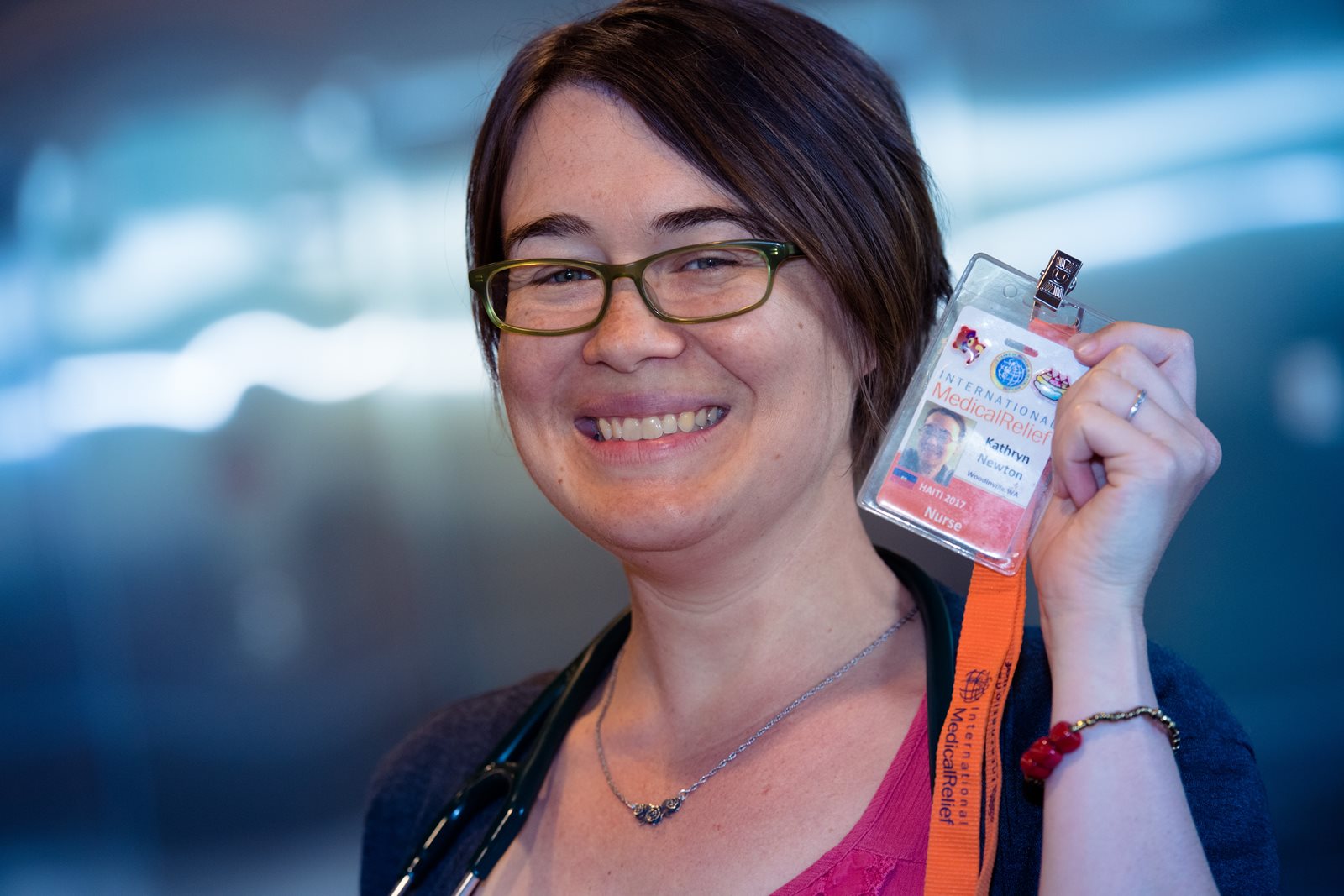 Experienced as a labor and delivery nurse with a calling for midwifery, Newton focused on women's care. She saw pregnant women, women with newborn babies and women with health issues. More important was "creating ripples of sustainability."

"I taught swaddling, basic newborn care, establishing breast-feeding. I answered questions on nutrition. I did a lot of prenatal and menstrual cycle counseling," Newton said. "I really tried to leave these women with something they could use and share with their girlfriends. I'm passionate about women's health. I love what I do." (Courtesy photo)

Newton exemplifies why the RN to BSN is such a rich program, said Celinda Smith, nursing school adviser.
"New nursing grads, experienced nurses, graduates who have traveled the world – all together, sharing it with others," Smith said.
Such richness, flexibility and academic resources have made UW Bothell one of the most popular schools in the state for the RN to BSN program. In 2016, UW Bothell accounted for about 250 of the 720 RN to BSN graduates counted by the Nursing Care Quality Assurance Commission.
The push to upgrade nurses' qualification is led nationally by the Campaign for Action and in the state by the Washington Center for Nursing. Newton expects to complete her BSN in four quarters and graduate next June. She's applying to the School of Nursing at the UW in Seattle for its three-year doctor of nursing practice program.
Newton plans to become a practicing midwife. She also hopes to volunteer with Médecins Sans Frontières, also known as Doctors Without Borders, to help refugees.
"What kind of ripples can I create? The knowledge I can give is forever."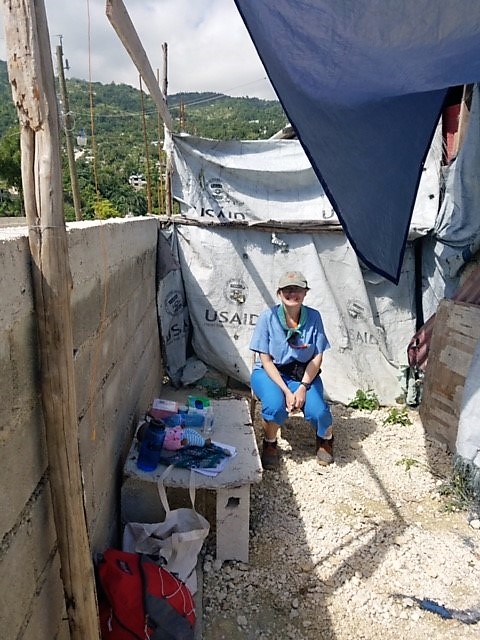 Kathryn Newton erected little table, left; poses at another clinic in Haiti, right. (Courtesy photos)