The transition from high school to college, while exciting, can also be challenging. The pace is different, the faces are new. For some first-year students, it is the first time they have left home to live on their own.
Helping students to manage these challenges is at the core of Mental Health & Student Life: Integrating Well-Being and Academics. The new autumn quarter Discovery Core class was developed by Dr. Sunita Iyer and Dr. Mo West, associate teaching professors in the School of Nursing & Health Studies. Their respective work in behavioral health drew them together and inspired them to find a new way to create safe spaces for students to process their stress and to build communities of support to help them throughout their time at the University of Washington Bothell.
First-year students this autumn also had the added stressor of re-learning how to learn in person in an actual classroom, after spending their last two years of high school in online or hybrid environments. "In my NHS classes last year, students were in the classroom but not necessarily 'present'," Iyer said. "It was almost like they were afraid to speak in class or to speak to each other.
"Imagine what it must be like for a recent high school graduate to come to college."
Designed to support first-year and pre-major students in forming connections with communities of peers and scholars, UW Bothell's Discovery Core (DCX) classes also help students develop fundamental skills needed to succeed in college, satisfy prerequisite requirements and learn about a range of topics they might consider studying during their academic journey.
Learning in community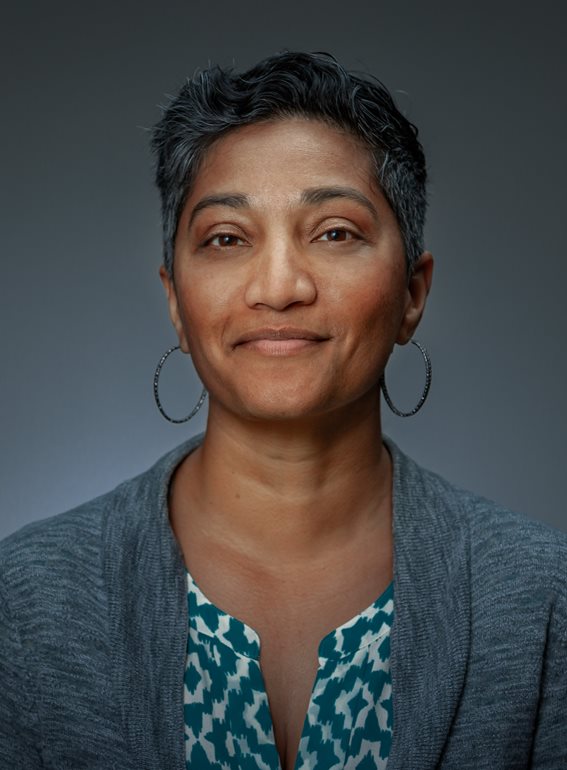 In shaping the course, Iyer and West considered some of the characteristics unique to their students: UW Bothell is predominantly a commuter school; more than half of incoming students come from populations traditionally underrepresented in higher education; approximately 40% of first-year students are first-generation, meaning they will be the first in their immediate families to earn a four-year degree; almost a third come from lower-income families; and some also live in multigenerational households.
"All these factors," Iyer said, "impact students' well-being and affect how they approach their studies."
This is the first DCX course to focus specifically on student mental health. As such, Iyer and West are learning alongside their students about the best tools and activities to offer in the future. Before they could introduce modules such as mindfulness and meditation, for example, they realized they first had to address the fact that many students were coming to class after learning in virtual spaces for two years. "We had to do some teaching around what it means to be in community, to have face-to-face communication," said Iyer.
While overall it has been a refreshing experience for students to move away from being framed in a digital box, West said, "they had to re-learn how to look each other in the eye when they were in conversation. Body language, facial expressions, tone of voice were live and in real time.
"That was disconcerting for some," she said, "and this class has been a safe place for them to practice alongside their peers."
Being more mindful
Another key component to the class was having students explore together how to manage stress and stay focused through mindfulness — the practice of being fully present and aware of what is happening in the moment.
Here again, Iyer and West had to consider the experiences of their students and acknowledge the varying levels of comfort they could encounter. To some students, the work of pausing to take stock of their environment and be "in the moment" was a foreign concept while to others it was an established coping skill.
"We didn't want this exercise to feel overwhelming," said Iyer. "Mindfulness can be practiced throughout the day in ways that seem small but can be of great benefit to our physiological health."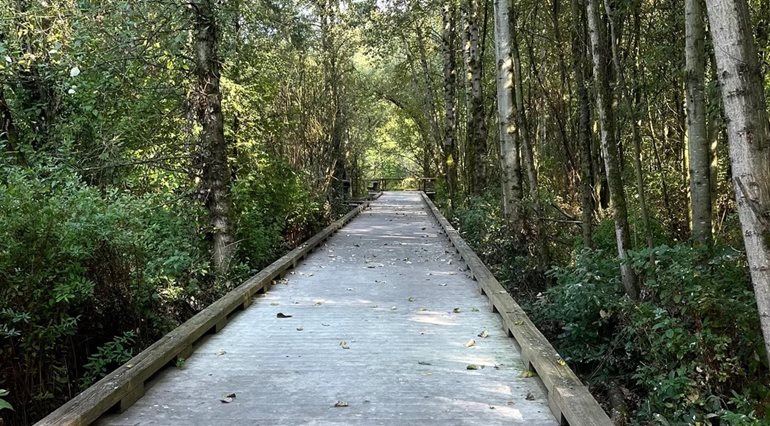 As seen on the scavenger hunt: the walkway to the wetlands viewing platform, a perfect setting to de-stress
The key to managing stress, Iyer said, is learning "how to turn the volume down" when a situation is at a heightened state, whether at school or home. "It won't change the situation, but it will change how we react to it," she said. "Often, the impact will be less severe.
"At school, being mindful will allow students to manage tasks, follow directions, be disciplined, complete and turn in assignments and most importantly, to learn."
Some of the ways students in the course have learned to be mindful include:
Breathing with intention.
Focus on your breath for one minute, three minutes, five minutes or more. This may not seem like a long time, but research has shown that there are measurable effects after even just one minute. "And it's better than zero," said Iyer. "That's important."
Checking in with your body from head to toe.
How does it feel? Is your neck stiff? Are your shoulders up around your ears? Do your hips feel tight from sitting too long? Are your feet pinched? Your eyebrows? Your elbow? Bringing awareness back to your body can refocus ramped-up mental energy.
Going back to the basics, such as brushing your teeth.
While it seems silly, Iyer said, brushing our teeth is one of the first things we learned at about 15 months old and is one of the first ways we cared for ourselves. The simple act can be very calming — and can have an impact on the daily experiences and success of students.
Connecting with people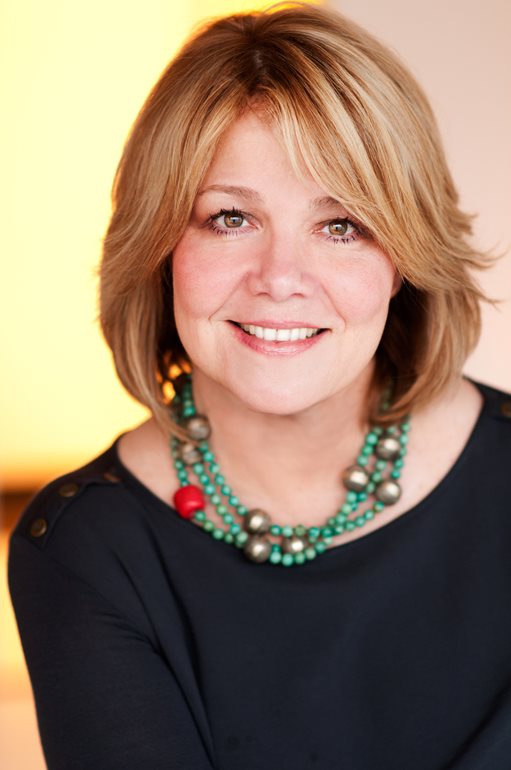 Mo West, associate teaching professor, School of Nursing & Health Studies
Managing stress also includes knowing the resources and supports that are available when situations arise. To familiarize students with UW Bothell services, Iyer and West invited staff from across campus to serve as guest lecturers. Representatives from the Activities & Recreation Center provided information about exercise equipment, classes and other campus activities. Counselors shared the services available in-person and online. Staff from Disability Resources for Students talked about access and accommodations.
"Students need to know where they can turn when they are in distress," Iyer said. "We want them to know that whatever they're going through — academically, emotionally, physically, financially — there are people here at UW Bothell who can help them or direct them to other services."
To further help students become familiar with the resources, Iyer and West designed a scavenger hunt that would bring students to buildings and offices where they would find what they needed. Students took photos of themselves and shared them with the other students in class to deepen their connections to each other. "We made learning fun and productive," West, said.
The faculty also engage first-year students in group work, a foundational element in most UW Bothell classes. The class is divided into groups that are each assigned a chapter in the book, "The Mindful College Student" by Eric Loucks, one of the sources for developing the course.
Each week, a different student in each group facilitates a class discussion, giving everyone opportunities to learn how to lead, listen, ask questions and engage an audience. "This sets them up for success in their other classes," said Iyer. "Whether it's in another first-year class that involves group projects or in their final year working with a capstone team, practicing the dynamics of group work at the university level is highly beneficial."
Practicing what they teach
As autumn progressed, so did the learning and coping skills of the faculty.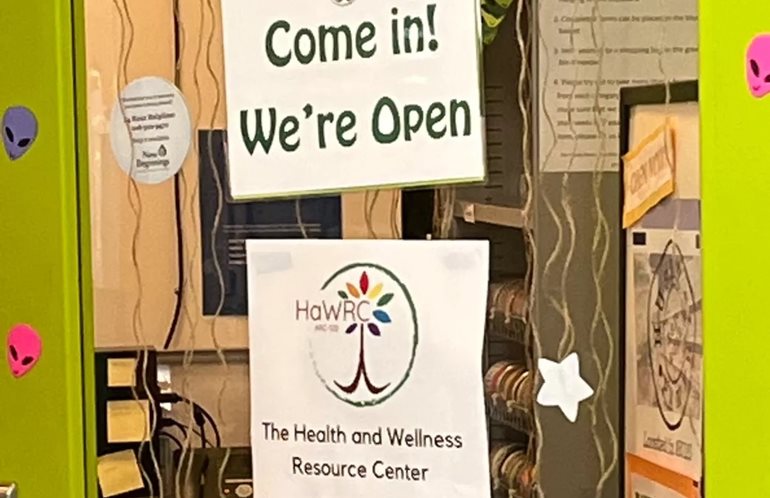 At the beginning of the quarter, for example, West was in a car accident that is requiring a long recovery. "You can bet I've used the mindfulness exercises at least as much as the students," she said. "This is the kind of thing we help them get through, these unexpected events that life sends our way.
"I hope some of the modules are sticking with them so should they encounter difficulty big or small, they can step back and turn down the volume," West said.
Adds Iyer, "I always tell my students that I teach because I love to learn. I am learning so much from this and my own work has been transformed."