Virtual learning and digital connection. Two of the most important components to student and faculty success in pandemic times.
Thanks to their unceasing work — and no small measure of grace — the Digital Learning team and Natalia Dyba, director of global initiatives, helped the University of Washington Bothell transition to remote operations quickly and effectively. In a time when they could have easily stepped back, the DL team and Dyba stepped up, often being described as a "lifeline" by fellow staff and faculty members.
To acknowledge their work and the extraordinary impact it made on the University community, they have been named the 2021 recipients of two staff awards established last year by the Division of Academic Affairs. In addition to being recognized at the General Staff Organizations' annual Staff Appreciation event on Dec. 16, the winners will also be celebrated at the faculty spring reception in 2022.
Keeping connected
When the pandemic hit, the Digital Learning team — comprised of Todd Conaway, Salem Levesque, Marc Studer and Ana Thompson — were responsible for keeping students and faculty digitally, and personally, connected. "When we had to shift to remote operations, this team did not miss a beat," said Dr. Jody Early, professor in the School of Nursing & Health Studies.
She said the team rose to action and facilitated a number of faculty training sessions including Teaching Online 101, Fostering Trust in the Online Classroom, and Creating Accessible and Inclusive Classrooms, to name just a few. "The support they have provided to our community, prior to and during the pandemic, has been critical to the resilience we have demonstrated as a campus," she said.
For this reason and many more, the Digital Learning team has been named the 2021 recipient of the Distinguished Partner Award. The award is presented each year to a staff member or team outside the Division of Academic Affairs in recognition of exemplary performance that enhances the division and advances UW Bothell's mission.
The team will receive an honorarium of $2,000 and will be celebrated at the spring faculty recognition reception. "The fact that our faculty took time from the millions of things that they're doing to offer this award means a lot to me," said Studer, electronic media producer. "Nobody has to say thank you to my team, but someone always does, and it's quite humbling. I'm glad for our faculty and what they do — and I'm happy I can be part of it."
Service for students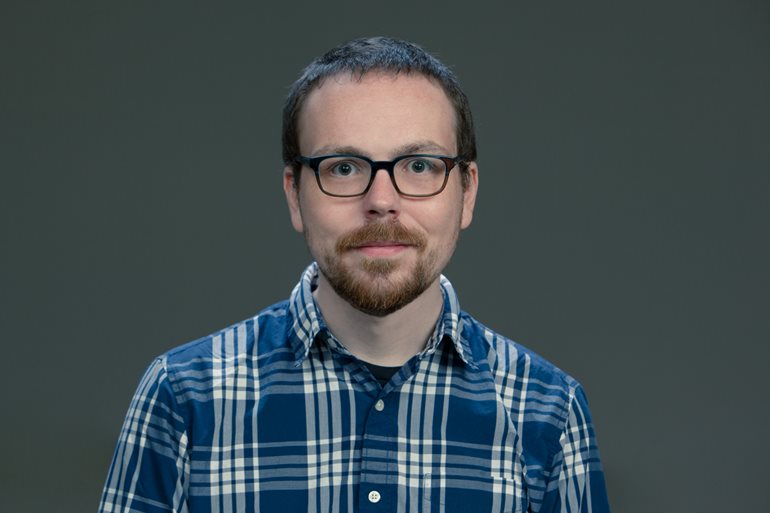 Levesque, digital learning specialist, is the reason students have such great spaces for digital innovation on campus, Early said.
"The Usability Studio and Open Learning Lab were designed under his leadership," she explained. "Salem works with students to create spaces where they can take their ideas to the next level, using the latest in digital technologies for media production."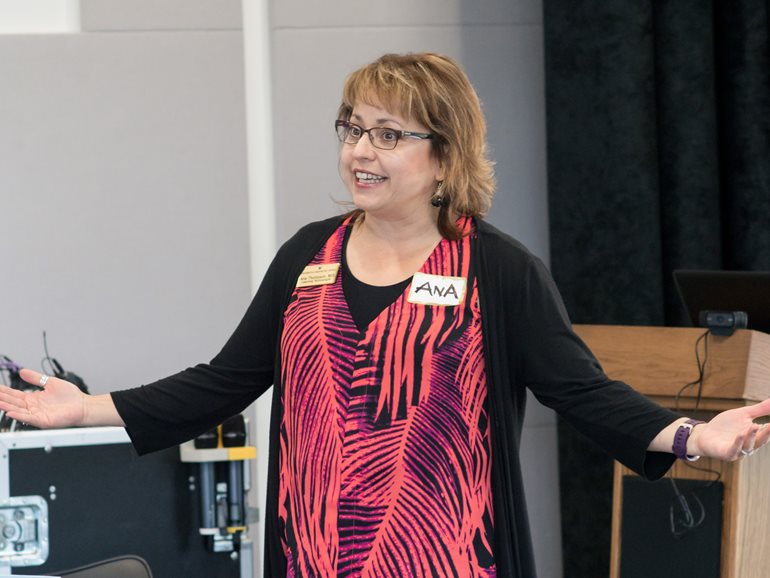 By focusing on the importance of mental health, Thompson, who serves as learning and access designer, helps students in a different way. "Ana knew that students cannot learn well when they are feeling anxious or stressed," said Dr. Kosuke Niitsu, assistant professor in SNHS. "She invited me as a guest speaker at the eLearning Symposium that she and her DLI team hosted and asked me to talk about mental health and how to bring that knowledge into the classroom as I had worked as a psychiatric mental health nurse practitioner at another university.
"Ana demonstrated how I, as an instructor, can incorporate mindfulness-based approaches into the classroom so that the levels of anxiety and stress in students can be reduced."
Broader impact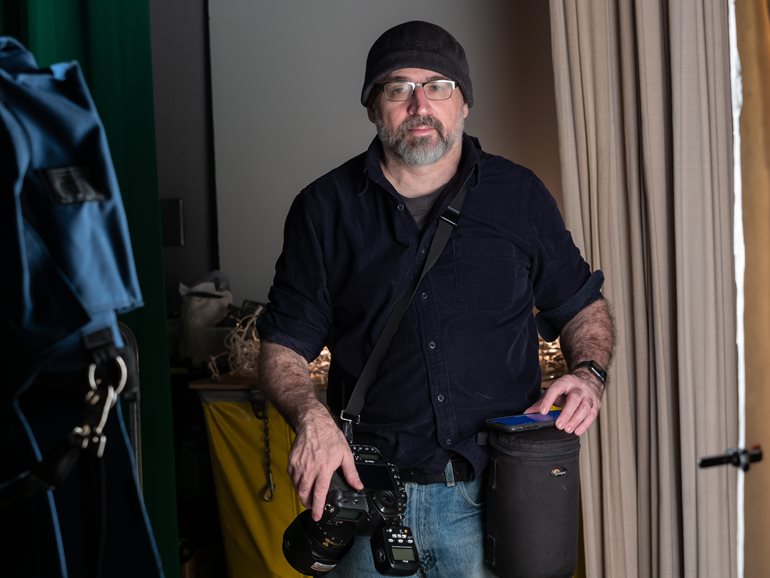 Equally important is the work Studer has been doing on a behavior health project that Dr. Shari Dworkin, dean of SNHS, and the BH team have been leading. Niitsu explained that Dworkin's team has created educational materials for K-12 teachers so that they can learn how to address the behavioral health issues their students are facing — such as trauma — more effectively.
"Marc worked very hard to edit our recordings with captions, and the videos look professional. We are about to share the materials and videos with local schools, starting with the Renton School District, with hopes to go across Washington state. Marc's work has an impact beyond the campus," Niitsu said.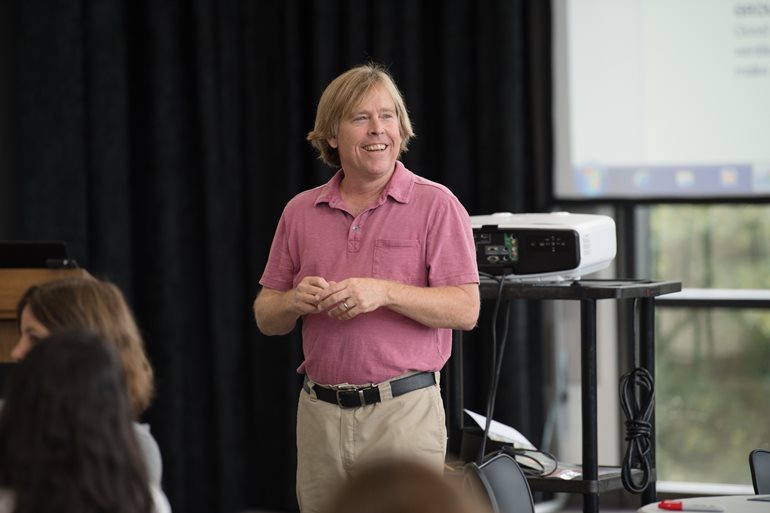 Conaway, too, has used his position to make a broader impact. "His work as an instructional designer is not only valued by so many of our faculty on campus but is even recognized globally," Early said. "One only need to Google his name or follow him on Twitter to see examples of his far-reaching and impactful work within higher education.
"Todd has creatively engaged the campus community in examining strategies that connect us, as humans, to each other and to the larger world," she added. "He has led engaging Digital Summer symposia and offered 5-Day Canvas challenges all while supporting individuals and unit teams to create online courses and learning experiences."
Recognizing the various contributions the DL team has made, Dr. Grace Lasker, SNHS teaching professor said, "The team empowered and enabled us, with their tireless support and incredible wisdom, to grow in our skills to be a strong school in digital and online pedagogy. In effect, they serve our students, community members and partners across the region and beyond, daily."
Going global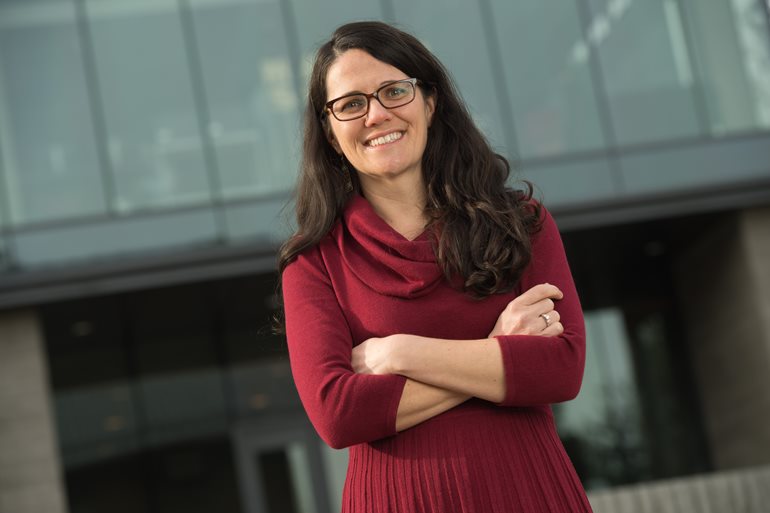 In the Office of Global Initiatives, Dyba has also been recognized for her work and commitment to the UW Bothell campus as recipient of Academic Affairs' 2021 Distinguished Accomplishments Award.
Dyba demonstrates leadership through the International Course Collaboration Using Technology initiative, which fosters global competence by developing multicultural learning environments that link university courses in different countries.
The initiative aims to deepen global engagement of students in the classroom, without requiring travel abroad, by implementing online collaborations with international partners. Through the study abroad scholarship program that she leads, Dyba also makes opportunities for students who do want to venture outside of the classroom but do not have the financial means to do so.
Dyba's work, however, supports more than just students. It impacts faculty as well. Dr. Salwa Al-Noori, associate teaching professor in the School of STEM, said Dyba assists in the Collaborative Online International Learning course design and the development of learning objectives. "She is a big part of the success we have realized and are recognized for with COIL at UW Bothell."
The DAA is presented each year to a staff member within the Division of Academic Affairs in recognition of exceptional performance that enhances and supports the division and furthers UW Bothell's mission. Like DPA, it comes with a $2,000 honorarium and acknowledgment at the spring faculty recognition reception.
Conversations across countries
The significance of Dyba's work, even from years ago, can still be felt today. In 2019, for instance, she was one of the main organizers of the inaugural International Virtual Exchange Conference that positioned UW Bothell as a leader in this arena.
"It brought participants from all over the world to engage in discussion of virtual exchange that promoted globalized perspectives in academia," Al-Noori said. "It has since served as a model for subsequent IVEC events, and Ms. Dyba continues to act as a member of the steering committee for this annual conference.
"I am continually impressed, indeed amazed, at her ability to see important opportunities for our campus growth that have contributed to UW Bothell's globalized environment," Al-Noori said.
Upon receiving the award, Dyba said, "I am so honored to be recognized by colleagues from across campus. One of the things I most appreciate about my position at UW Bothell is the opportunity to contribute to a variety of projects and initiatives that connect me with students, faculty and staff as well as external partners.
"During my 10 years at UW Bothell, I have learned so much and continue to be inspired by the deep commitment of my colleagues and our students."